Welcome to my first blog post!
As you may know, to celebrate my Unsweetened Caroline release week, I decided to post one recipe every day this week for a total of 7! I'm so excited to start sharing my favorite recipes with you and I hope you will enjoy them as much as we do.
Now, are you ready for the first recipe!? I sure am! Especially since it's a dessert (are donuts considered breakfast or dessert? It's all so confusing to me.)
Breakfast or dessert, this recipe is delicious either way! I personally prefer them as dessert, but if I ever need a quick breakfast, I wouldn't mind having one of these. As a matter of fact, we went on a backpacking trip last weekend and I brought these donuts for an easy breakfast. I must say, they are best kept in the refrigerator, but they still kept their shape in the warm weather, at the bottom of our hiking bag. They are full of nutritious ingredients, so it's not a bad way to start a day of hiking. Even better: it's breakfast and coffee all in one, so it satisfied our coffee needs in the morning. Almost. I won't judge you if you still drink your coffee because I would of too if given the choice. 😉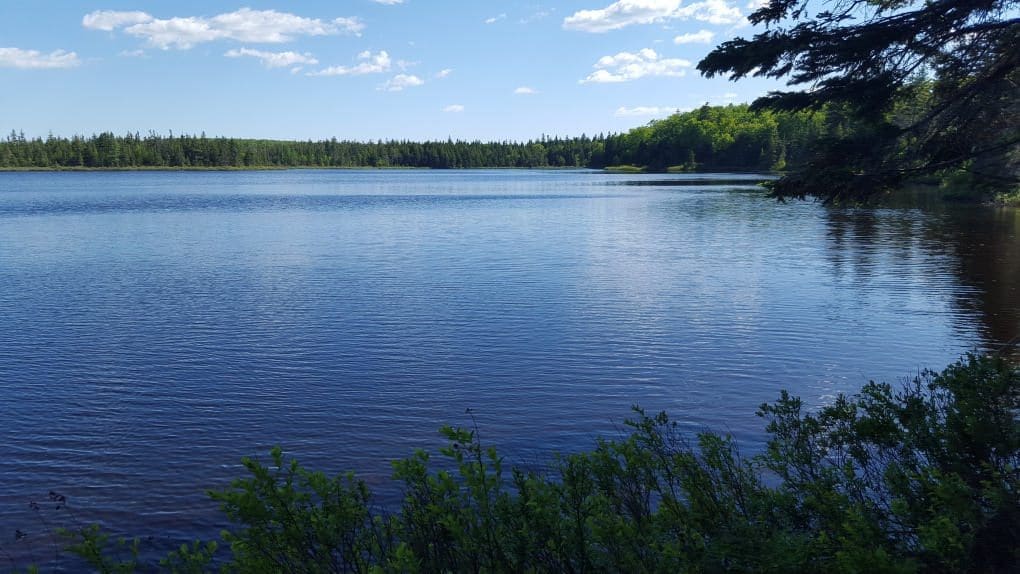 Extra points if you have a view like this to enjoy them in the morning.
Not a coffee lover? You can totally omit the ground coffee beans in this recipe. You will still end up with a delicious raw chocolate donut.
The base is made of oats, dates, pecans, cocoa nibs, vanilla and ground coffee beans and the glaze is made of cashews, dates, vanilla, coconut milk, coconut oil, cocoa powder and more ground coffee. See? Healthy ingredients! Together, they make a perfectly sweetened donut that will satisfy all your chocolate cravings.
Now, lets celebrate the first day of summer with a treat!
Raw Espresso Donuts
Donuts can't get any healthier. These raw espresso donuts are made from whole ingredients, such as oats, pecans, dates, cocoa nibs and coffee beans. Top them with a glaze made of cashews, dates, milk and cocoa powder. No frying and no sugar involved!
Ingredients
Donuts
1/2

cup

oats

1

cup

pecans

1.5

cup

Medjool dates,

pitted

1/4

cup

cocoa nibs

1-2

teaspoons

coffee beans,

ground

1

tablespoon

vanilla extract
Chocolate Glaze
1/4

cup

cashews,

dry roasted, salted

1/4

cup

Medjool dates,

pitted

1/2

tablespoon

vanilla extract

1/2

cup

canned coconut milk,

light

1/2

tablespoon

coconut oil

1

tablespoon

cocoa powder,

unsweetened + 1 teaspoon

1/2

teaspoon

coffee beans,

ground
Instructions
Line a cookie sheet with parchment paper.

Add all the ingredients for the donuts in a food processor and process until the mixture looks fine and crumbly, but sticks together when pressed (about 2 minutes.)

On a clean surface, roll 1/4 cup of the mixture to make a long enough cylinder, then stick together the ends to make a round donut shape. The donuts will be a little oily from processing the pecans, that's normal. Make 8-10 donuts.

Place on the cookie sheet. Chill in the freezer while you make the glaze.
Make the Glaze
Add all the ingredients for the glaze in the same food processor (you don't need to clean it, just make sure there isn't any crumbs left.) Process for at least 5 minutes until really smooth.

Transfer the glaze in a bowl and dip the top of each donuts. There might be some leftover glaze, you can either spread it on the donuts or eat it on it's own.

Chill in the refrigerator for an hour (if you can wait.)
Notes
Keep in an airtight container in the fridge or freezer.
Add more coffee if you prefer a strong coffee taste and less (or none) if preferred. 
If you make this recipe, be sure to tag your photo #unsweetenedcaroline.
Finally, if you haven't already, you can check my story. I talk about the reason why I stopped eating added sugar and how I got to where I am today.
See you tomorrow for my second recipe!