Fudgy Gluten-Free Brownies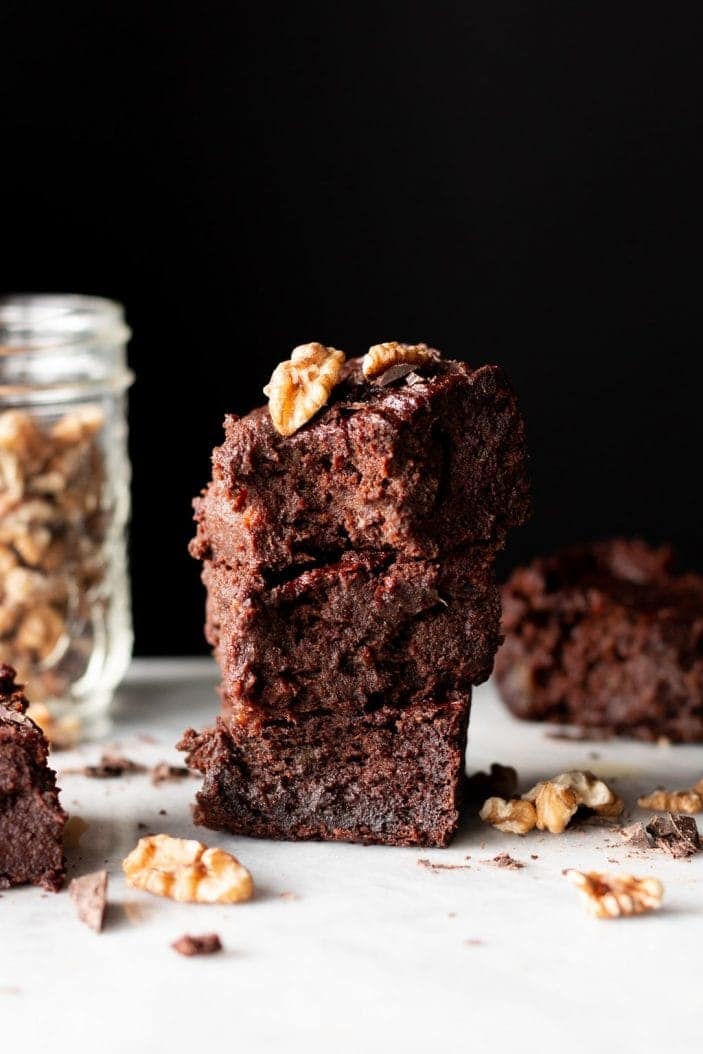 It's taken me 2 months and countless attempts, but I'm finally sharing my fudgy gluten-free brownies. I've been teasing you guys long enough.
They may be gluten-free, vegan AND sweetened with dates, but trust me, that doesn't make them any less good. They're soft, rich and perfectly sweetened with fruit, including dates and apple sauce. Honestly, these may just be the fudgiest brownies you'll ever try.
Like I said, I've tested them countless times over the past months and none of them were good enough to my liking. I mean, they were delicious enough to eat and enjoy over the past months (I'm not going to say no to fudgy brownies!), but I wanted them to be more than just good. I needed them to be the best brownies I've ever tasted. And I've tasted some good brownies in my life (these sweet potato brownies being my other favorites).
So these are what I came up with.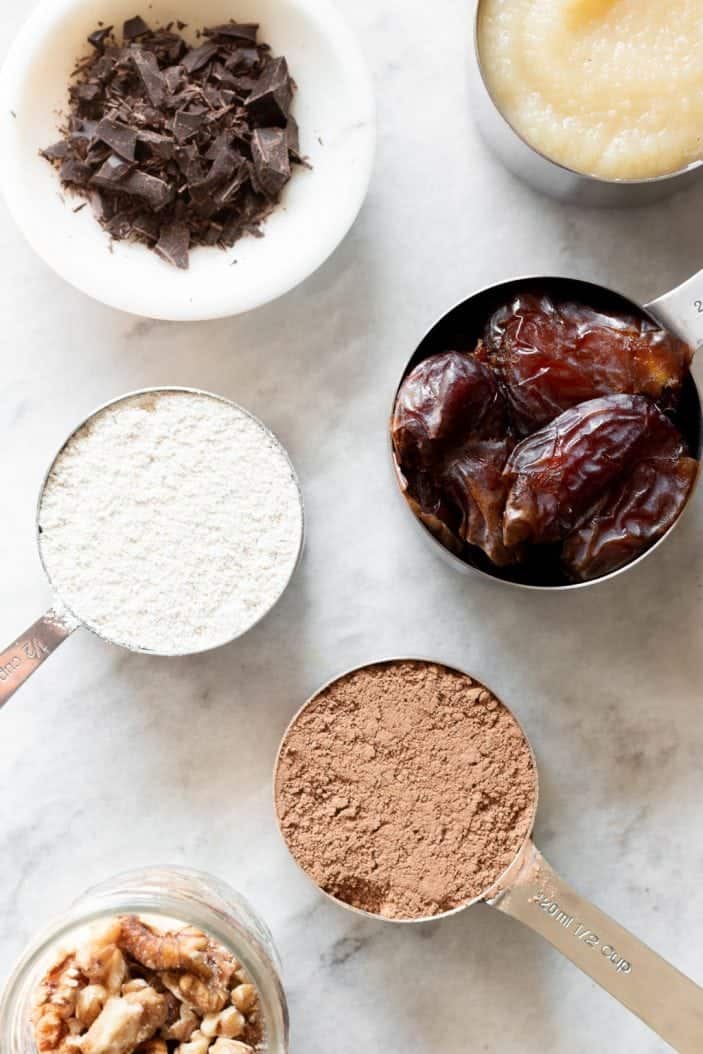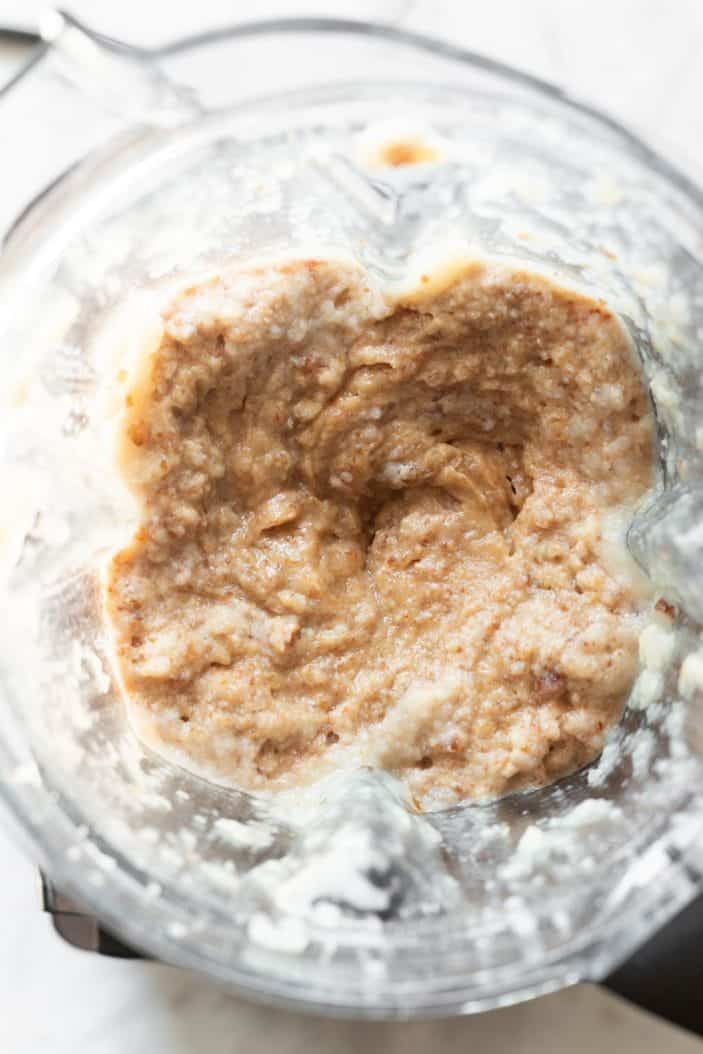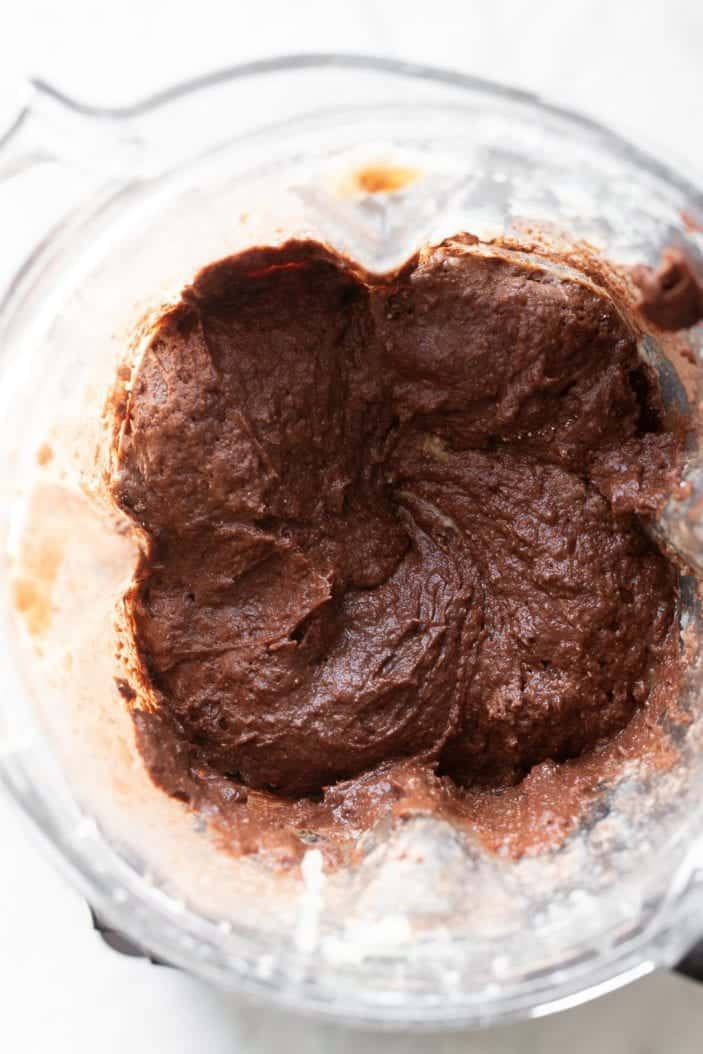 How to Make the Fudgiest Sugar-Free Brownies:
Add the dates, applesauce and other liquid ingredients to a blended or food processor. Process until smooth, then add the dry ingredients. Blend a little longer to combine and you'll get the most delicious fruit-sweetened brownie batter. Seriously, the best part is always licking the spoon.
I also added a bit of chopped unsweetened chocolate for added richness, but of course you can omit that or use dark chocolate. Walnuts could also be a good addition.
Bake it all together in a bread pan and you'll end up with warm, fudgy brownies.
It's best to let it cool 30 minutes in the pan first, but I won't judge you if you scoop it out when warm and top it with ice cream (yum). It might just make more of a mess, but that's fine, it'll taste incredible.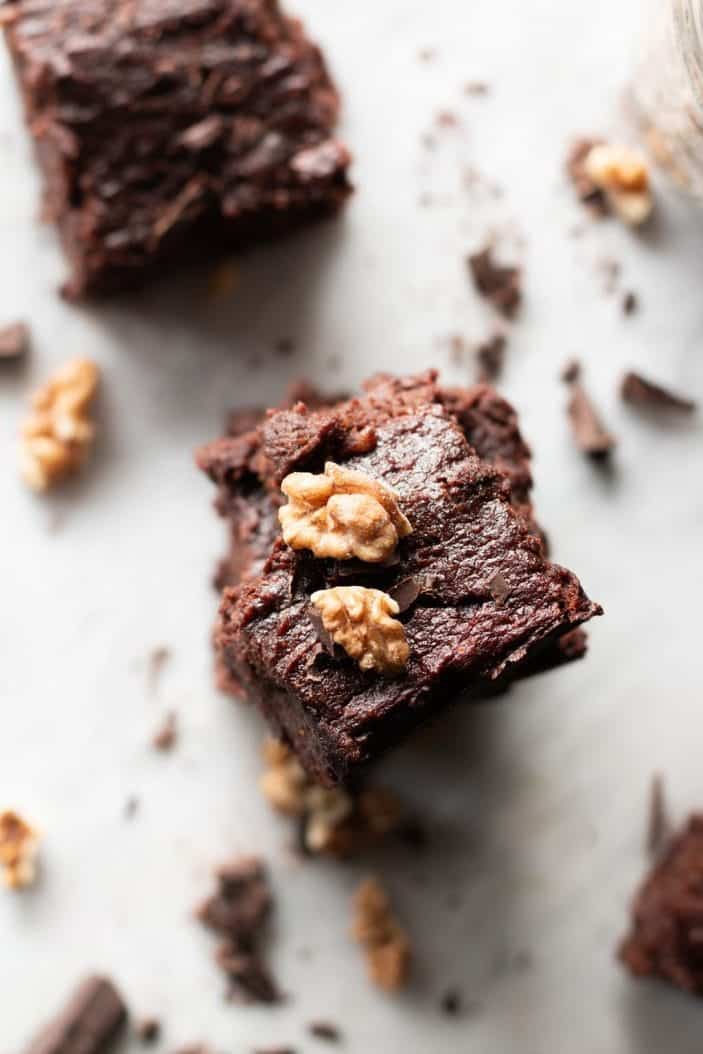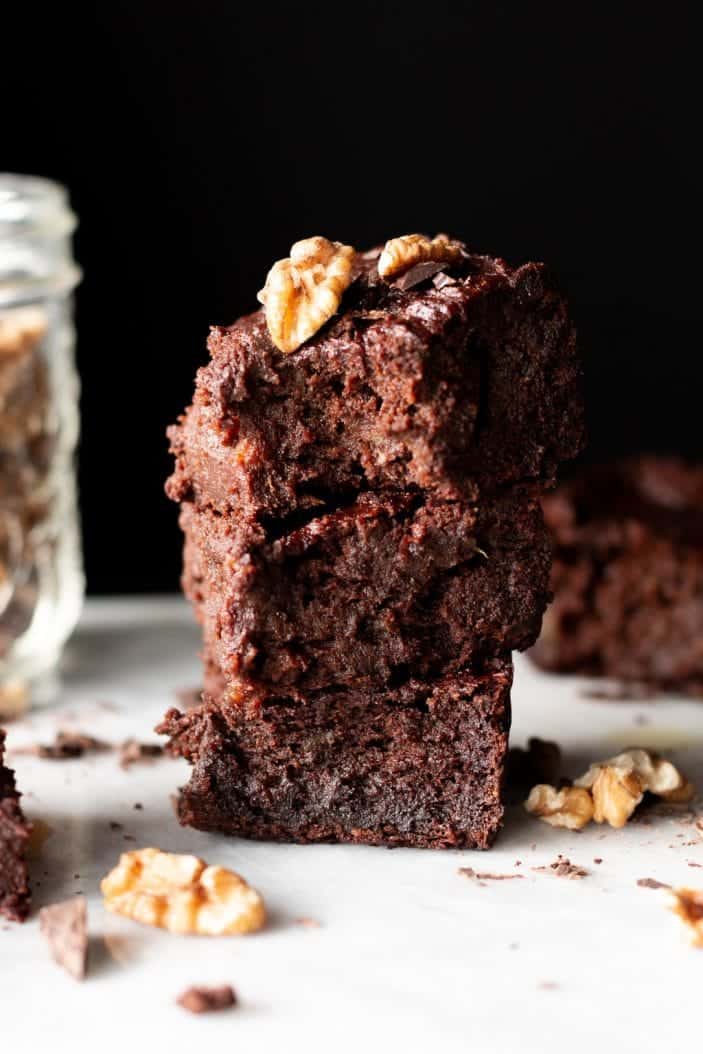 Fudgy Gluten-Free Brownies
The most delicious, rich and fudgy brownies, made vegan, gluten-free and sugar-free! Trust me, they may be healthier than regular brownies, but that doesn't stop them from being good.
Ingredients
1 1/2

cup

Medjool dates,

pitted

1

cup

unsweetened apple sauce

2

tablespoons

melted vegan butter or margarine

(or light-tasting oil)

1

teaspoon

vanilla extract

1/2

cup

cocoa powder

1/2

cup

oat flour

1

tablespoon

corn starch

1/2

teaspoon

baking soda

1/4

teaspoon

salt

Chopped chocolate and/or walnuts

(optional)
Instructions
Preheat your oven to 350F. Line a bread pan with parchement paper or lightly grease with vegan butter/margarine.

Add the dates, apple sauce, butter and vanilla to a high-speed blender or food processor. Process until smooth. (There may be a few small pieces of dates, this is fine).

Add the cocoa powder, oat flour, corn starch, baking soda and salt. Process until combined.

Stir in chocolate or walnuts if desired.

Transfer to the prepared pan. Bake for 30 minutes. Remove from the oven and let cool in the pan for at least 10-30 minutes. The longer you let it sit, the more it keeps its shape when cut.

Store in an airtight container in the fridge when completely cooled.
Notes
I also tried this recipe using spelt flour with success. You can substitute the oat flour for spelt flour if not looking for a gluten-free recipe. I also tried it using almond flour and millet flour, which were good, but had a softer texture I wasn't fully happy with. 
If you try this recipe, make sure to tag your photo #unsweetenedcaroline on Instagram, Facebook and Twitter! Don't forget to also tag me @unsweetened.caroline on Instagram so I can see your creations!