Welcome to Nourished by Caroline!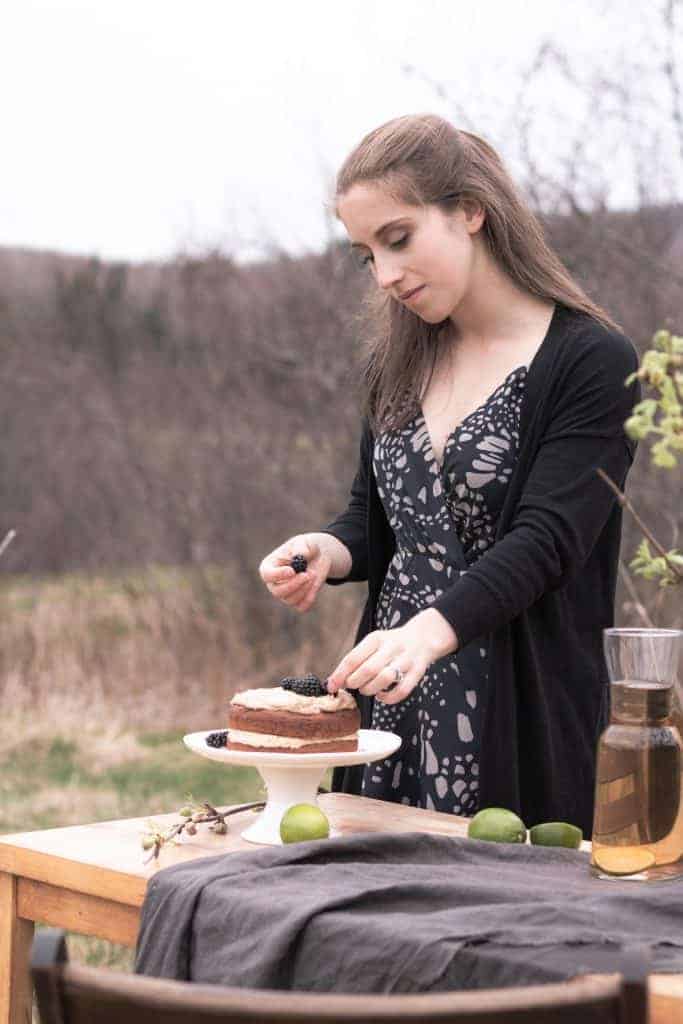 Maybe you know me from my food blog Unsweetened Caroline, maybe you're new here. Either way, welcome! I'm so happy you're here!
I thought I'd take the occasion to introduce myself a little.
I'm Caroline, a registered dietitian from Moncton, New Brunswick. I graduated with a bachelor's in Nutrition from the University of Moncton in 2017.
I now live in Vernon, British Columbia with my fiancé, Shaun.
A few things about me: I love animals. I have a passion for plant-based diets and I share vegetarian recipes over at Unsweetened Caroline. I also love being active, whether it's doing yoga, hiking or swimming!
Finally, I love food and I truly believe that a diet that will work for you is one that you'll enjoy. I don't believe in restrictive diets. Instead, I love helping others find the joy of cooking and eating a healthy diet. Food is so much more than just calories!
When I decided to study nutrition, I always pictured myself working in my own private practice. I've always been passionate about nutrition and its role in the prevention of diseases. However, like most new graduates, I got out of my internship and took any job I could – In my case, I worked as a clinical dietitian at a hospital. While this offered me a lot of valuable experience, I knew I wanted to start working on my own.
So here I am today, taking the leap and starting my own business.
What can you expect from Nourished by Caroline?
Here, I'll be sharing weekly nutrition posts on different subjects, including plant based diets, weight loss, nutrition basics, myths and facts and more! I'll also share guides on seasonal ingredients, which will go over nutrition, storage and recipes. I'll continue to share all my new recipes over at Unsweetened Caroline!
You can also book an appointment with me for any nutrition concerns you may have, whether it's weight loss, digestive issues, allergies/intolerances, shifting to a plant-based diet or simply wanting to improve your health with diet.
I also have meal plans available for pre-order and a recipe eBook (with more to come).
I hope you'll find these resources helpful in your journey to a healthier you!