The Best Deals on my eBooks + New Mini Meal Plans!
Get the best deals on my eBooks for our Boxing Day sale! You can get my products for up to 50% off until January 2nd. PLUS, I'm happy to introduce my new mini meal plans!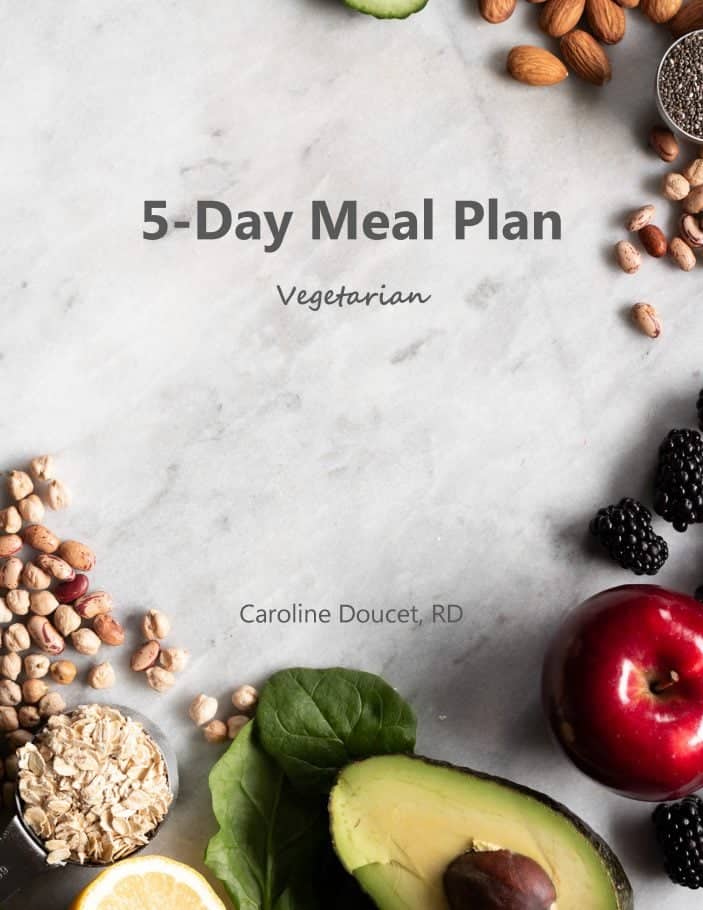 Happy Boxing Day! I hope you all had a great Christmas!
To end 2019 and to thank you all for your support, I'm having a big Boxing Day sale on many of my products, just in time for the New Year! For those that have been waiting to buy the meal plans, now is the time. I may never have a sale this big again, so don't miss out!
Mini 5-Day Meal Plans
I'm also happy to introduce my new mini meal plans! If you're not looking to commit to a 14-day meal plan, you can now buy mini versions of my meal plans. More specifically, these plans contain 5 days (one work week) of planned meals, along with all the information you'll get in the 14-day meal plans.
Just to give you an idea of what you're getting in the mini meal plans:
5 days of recipes, 3 recipes per day (only a few meals use leftovers)
Portable lunches you can bring to work
A page for each recipe with ingredients and instructions
Nutrition facts for each recipe, including calories, carbohydrates, fat, protein and fiber
Total calories and macro-nutrients for each day
Notes on how to save money while following the meal plans
A guide on how to cook grains and pulses
Notes on food storage
A list of healthy snack ideas, separated by calorie content
2-3 snack recipes
An organized grocery list
Like my other meal plans, each day adds up to approximately 1500 calories (500 calories per meal). You can then add snacks as needed to meet your calorie and health goals.
You can also get all 3 mini meal plans for only 49$ CAD, which is cheaper than getting one of my 14-day plan. Why? Because some of the recipes can be found in more than one meal plan. HOWEVER, you get many new recipes when buying the packages and the meals are in different orders. It's definitely my best deal yet!
I do want to note that my meal plans are not intended as a weight loss plan or restrictive diet. I get a lot of requests for meal plans, so this is my version of a non-restrictive, flexible plan. It's meant as a guide to inspire you to eat wholesome meals, while having the flexibility to adjust the meals and add snacks as needed. I have a lot of notes included in the meal plan to make it work for you.
Get My New Mini 5-Day Meal Plans for 29$ CAD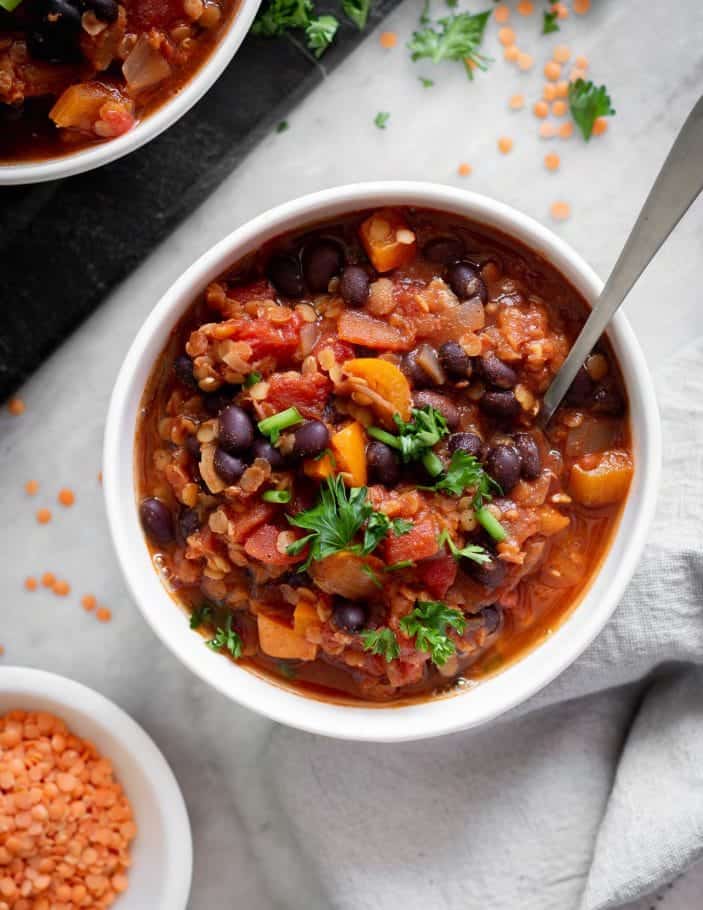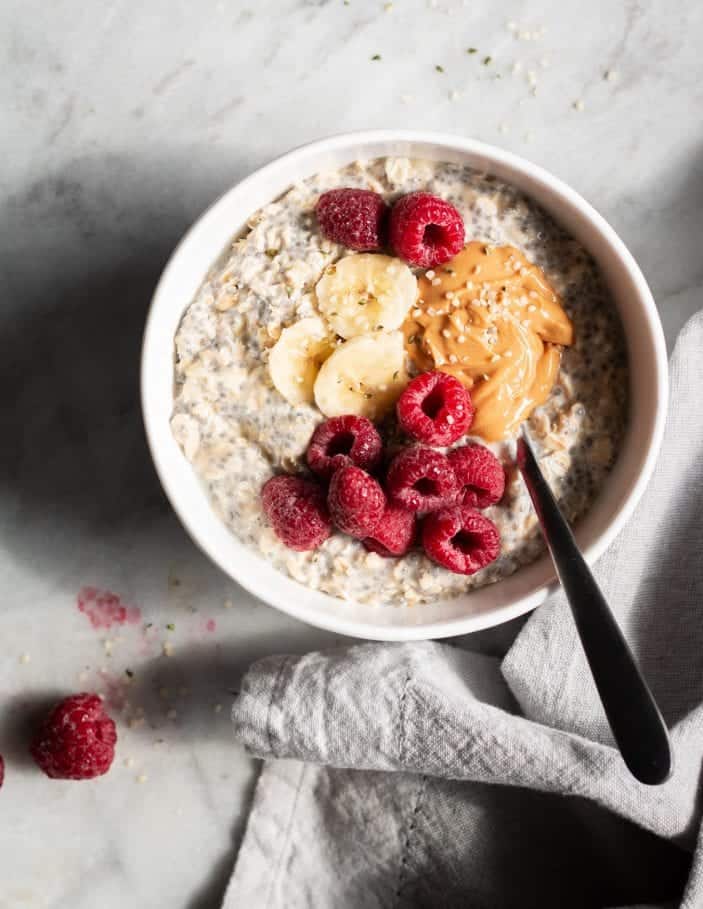 Get my 14-Day Meal Plans for 49$ CAD (regular 89$ CAD)
If you want larger meal plans, you can still get my 14-day meal plans for their best price yet! These plans contain all the information from my mini meal plans, plus additional information on meal planning (and of course more recipes).
You can also get bundles to save money if you're interested in getting more than one meal plan! You can get packages for both the 5-day and 14-day plans.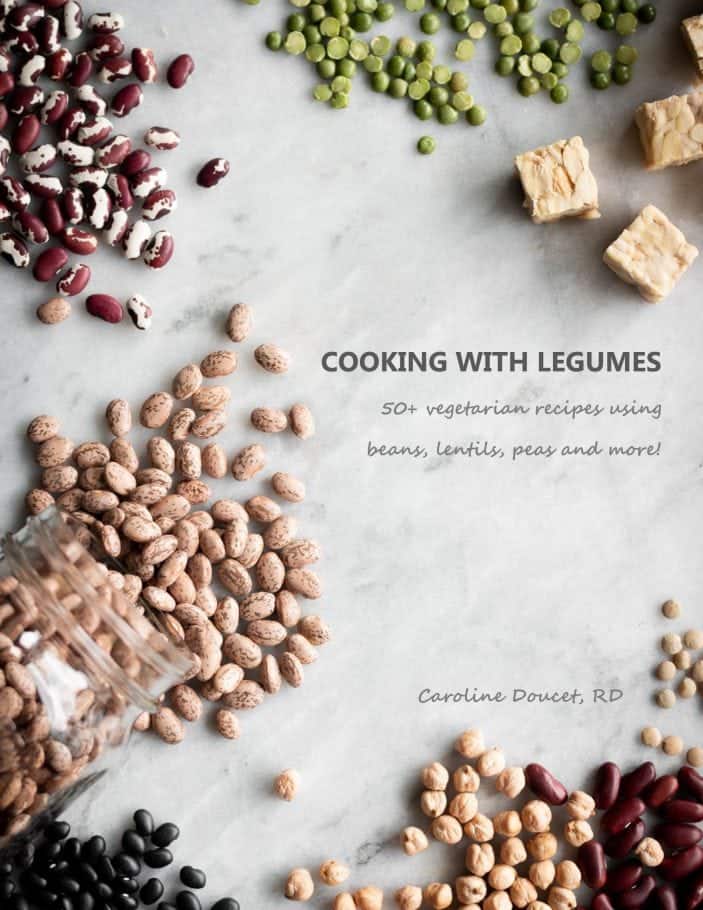 And finally, you can still get my Healthy Holiday Treats eBook for 1.99$ or as part of the Cooking with Legumes Holiday Special for 10.99$.
In a world full of restrictive diets and fake nutrition experts, I wanted to create a dietitian-made, flexible and non-restrictive meal plan for you. As the New Year approaches, I hope that these non-diet meal plans will inspire you to find a more balanced approach in 2020.
And with that, I wish you a happy New Year!