Peanut Butter Strawberry Swirl Nice Cream with Cookie Dough Crumble
I'm finally sharing the recipe for my peanut butter strawberry swirl nice cream with cookie dough crumble!
I shared a picture on Instagram last week and many of you have been asking for the recipe since then. Well, here it is! I meant to share it yesterday, but I got sick and spent Friday and Saturday in bed… I hadn't felt horrible like that in a long time. I'm not even sure what it was, but all I know is that I couldn't stand up without my head spinning and feeling like I was going to pass out. I'm feeling better today (thankfully!) and I'm finally ready to share this nice cream recipe with you guys!
I know that I'm sharing yet another strawberry recipe (see my nut-free strawberry vanilla crumble bars and my strawberry rhubarb & yogurt chia parfait), but I currently can't get enough. I love strawberry season! I promise I'll share something without strawberries next week. I have a green smoothie and a salad recipe coming soon, as well as a look at what you can find in my pantry. I'm particularly excited about that last one!
But for now, let's talk about this nice cream. The recipe is fairly simple and I use the food processor for most of the recipe. I start by making the cookie dough crumble. All you need to do is throw all the ingredients in the food processor (except for the cocoa nibs), then process until you get a coarse mixture. I then mix in the cocoa nibs. You can transfer the cookie dough crumble in another bowl, then make the nice cream in the same food processor – You don't even have to clean it! For the nice cream, just process the frozen bananas until smooth. You can add a splash of milk if your food processor isn't strong enough to blend the bananas. It sometimes happens with mine if my bananas are extra frozen. When it's all smooth, just stir in the mashed strawberries and peanut butter.
To make the effect you see in the pictures, I stirred the peanut butter with the nice cream before transferring it in the glass. I put a layer of nice cream at the bottom, then a layer of strawberries and another layer of nice cream. With a spoon, I stirred it a little, making swirls in the nice cream. I'm not sure if that makes sense, but it will be delicious, whether it looks pretty of not! You can then add some cookie dough crumble for topping.
I hope you're all having a good weekend and hopefully it will include this little treat!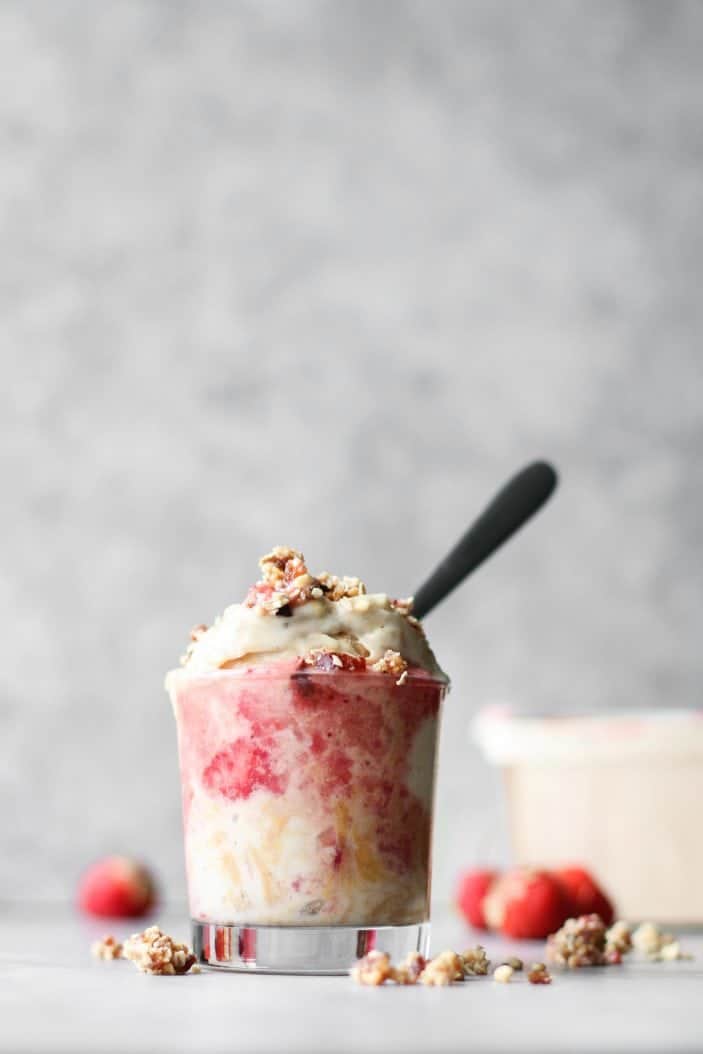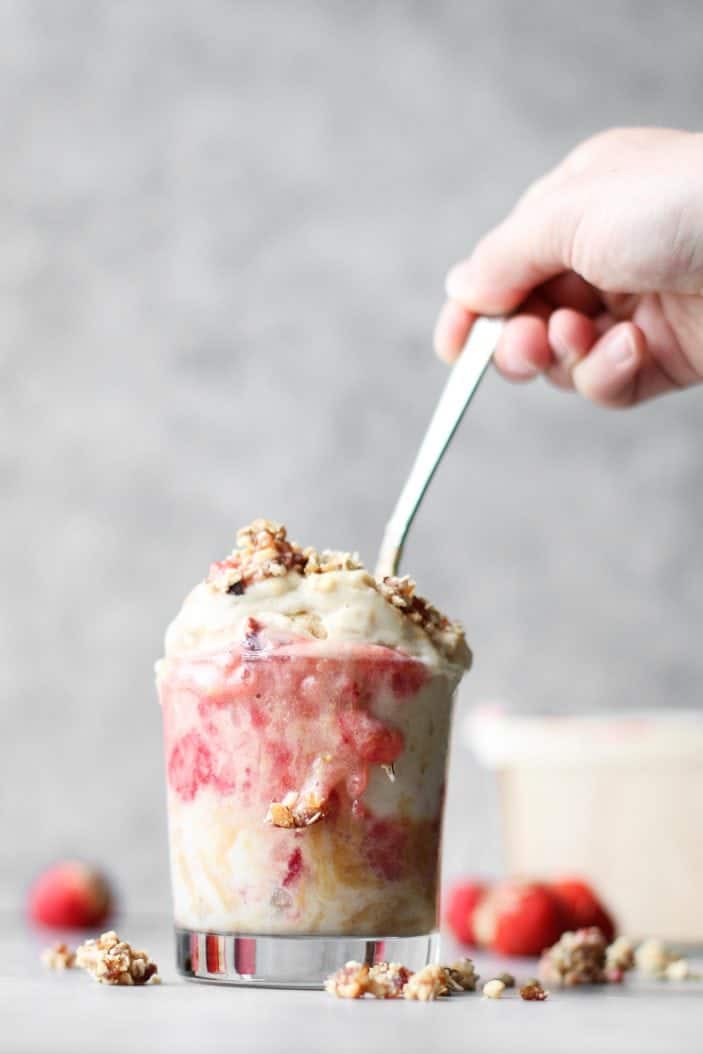 Peanut Butter Strawberry Swirl Nice Cream with Cookie Dough Crumble
A perfect summer treat with no added sugar. This nice cream is made from frozen bananas and a swirl of peanut butter and mashed strawberries. It's that simple! To make it even more special, add a 4-ingredient cookie dough crumble. Everything can be made in the food processor, making it fuss-free and healthy!
Ingredients
4

bananas,

frozen

1

cup

strawberries

2

tablespoons

peanut butter
Cookie Dough Crumble
1/4

cup

rolled oats

1/4

cup

roasted unsalted peanuts

1/4

cup

Medjool dates,

pitted

2

tablespoons

milk of choice or water

1

teaspoon

cocoa nibs

(optional)
Instructions
Start by freezing the bananas. Slice them and freeze them in an airtight container or plastic bag overnight or for at least 12 hours.

Make the cookie dough crumble: In a food processor, add your oats, peanuts, dates and milk (or water). Process until you get a coarse mixture. Transfer the mixture to a small bowl.

In another small bowl, mash your strawberries. You can leave some texture as desired.

Make the nice cream: Add your frozen bananas in a food processor. Process until smooth (add a splash of milk if needed). Stir in your peanut butter and mashed strawberries.

Transfer the nice cream in a serving bowl or glass. Top with the oat crumble. Enjoy!
Notes
You can use frozen strawberries. Either thaw them in the microwave or in the fridge overnight.
I used salted peanut butter.
You can make this nut-free by using sunflower seed butter instead of peanut butter. You could omit the cookie dough crumble or try it with sunflower seeds.
If you try this recipe, make sure to tag your photo #unsweetenedcaroline on Instagram, Facebook and Twitter! Don't forget to also tag me @unsweetened.caroline on Instagram so I can see your creations!
On another note, last weekend I went camping with my mom in Nova Scotia. We went shopping in Halifax a bit, but we also visited Carter's Beach, Lunenburg, Mahone Bay and Peggy's Cove. It was a little graduation present from my mom and we had so much fun (despite the fact that I ended up aggravating an old back injury – It's slowly getting better)! I wanted to share a few shots with you. If you ever get the chance to visit Nova Scotia, do it! It's beautiful.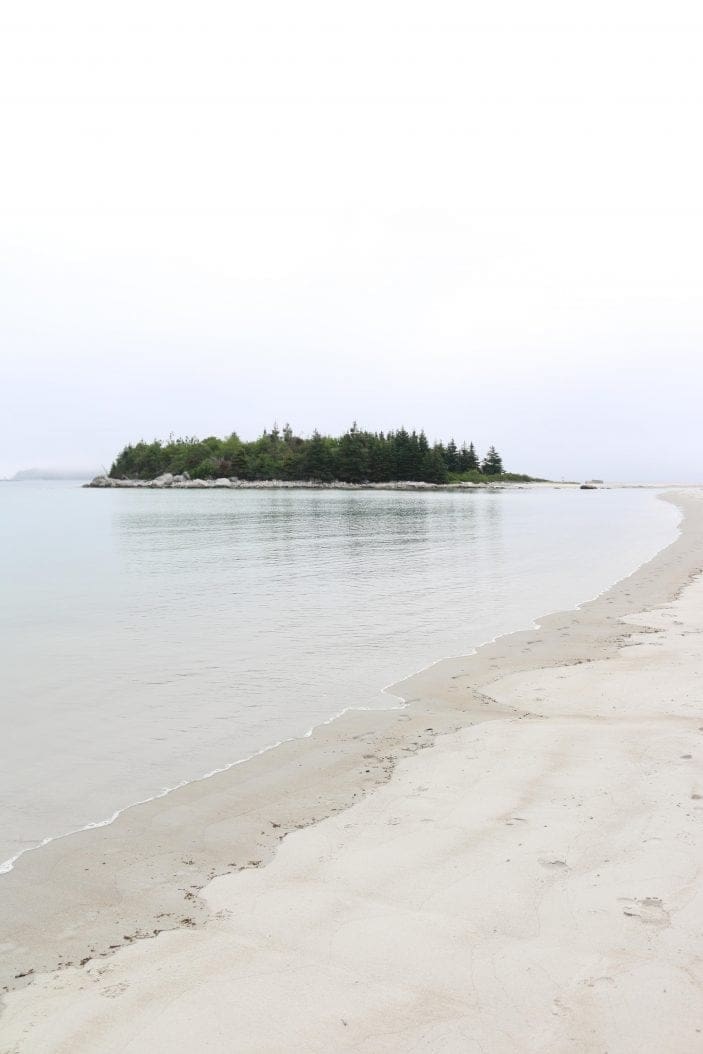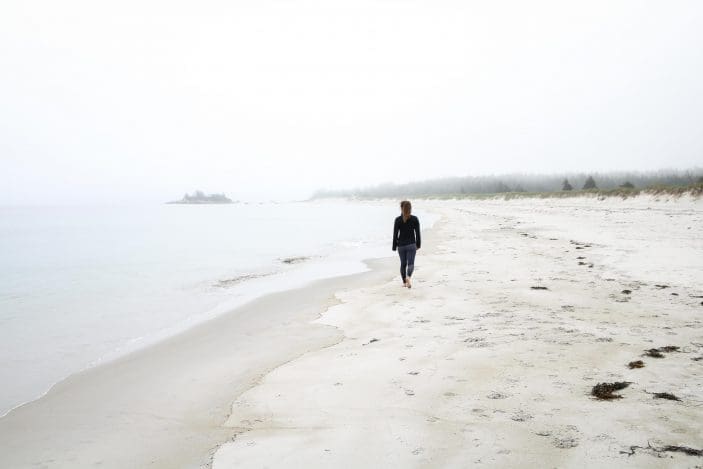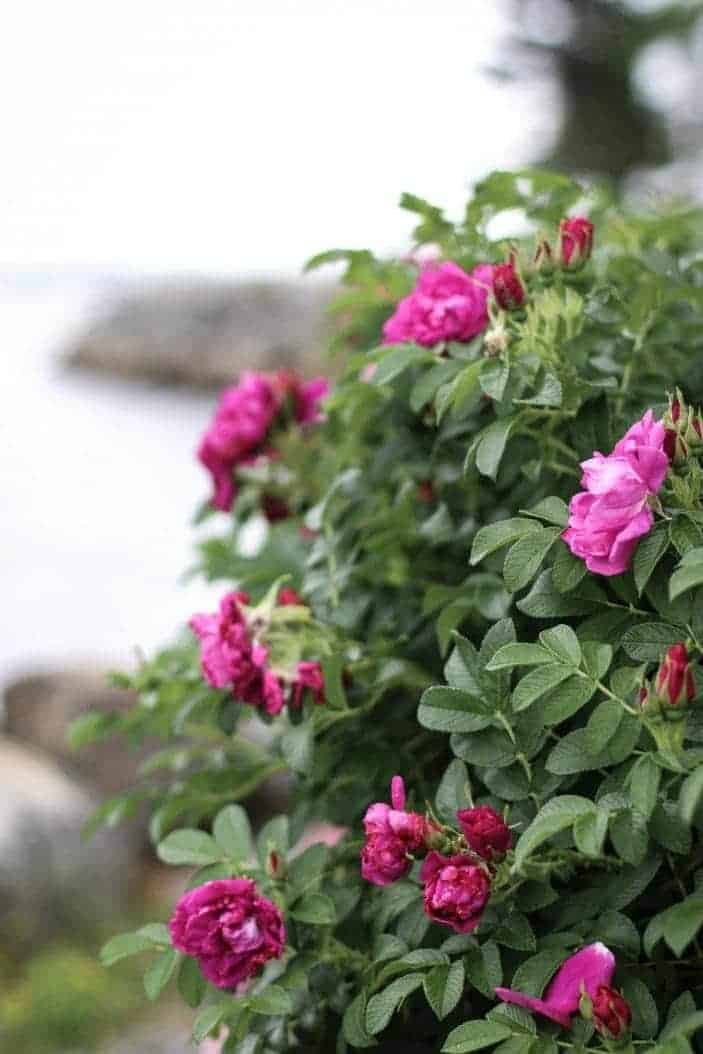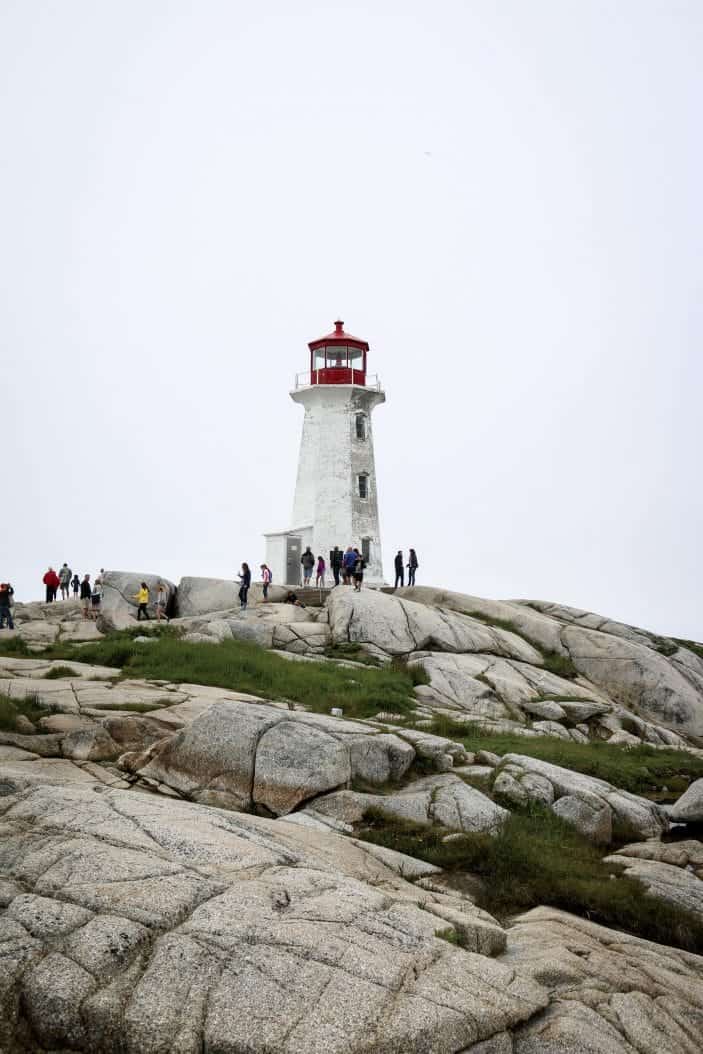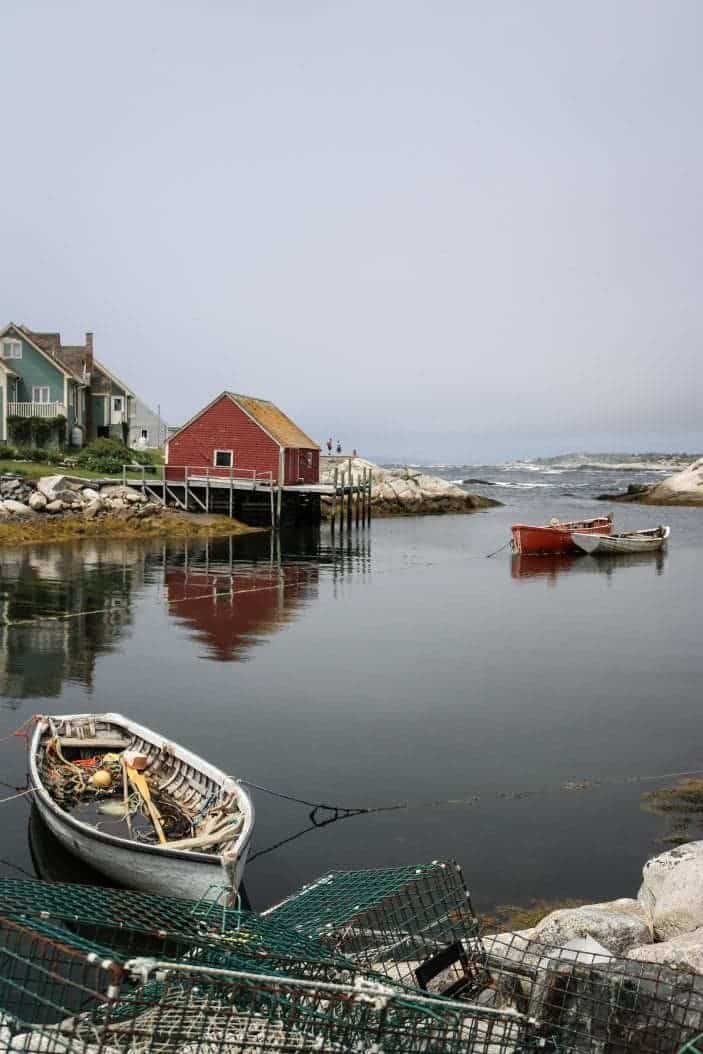 Happy Sunday!