Our 2019 Vegetarian Christmas Menu + Coffee Break
Sharing our 2019 vegetarian Christmas menu and talking all things holidays in this coffee break post.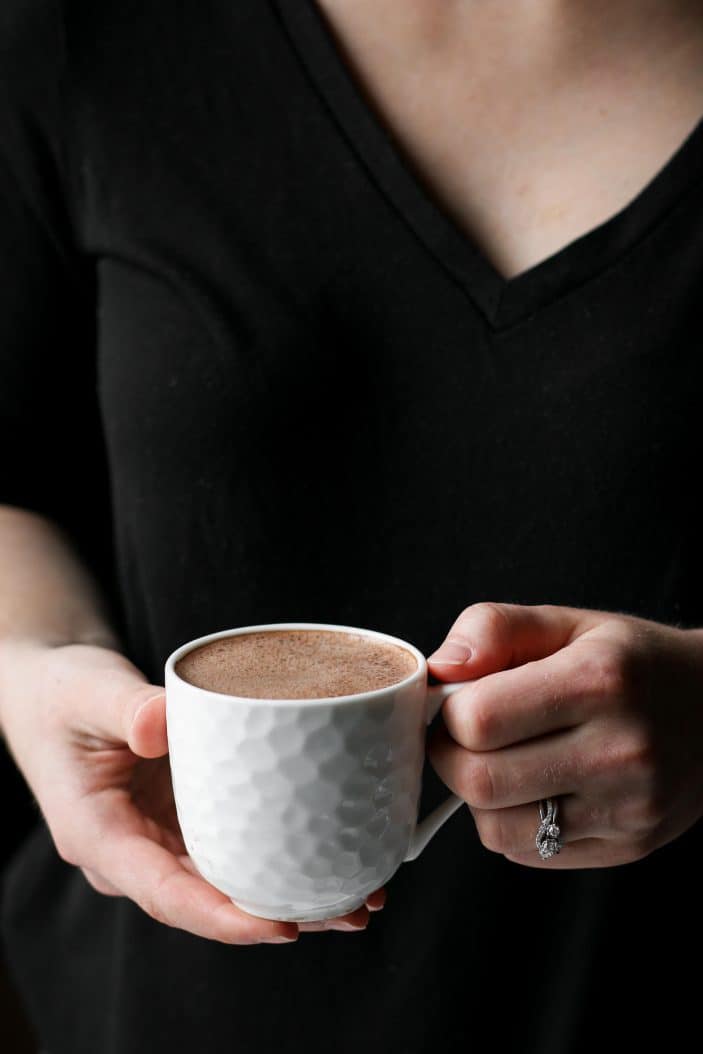 The countdown to Christmas is on! And so is the countdown to the end of our time in Europe (not so exciting). In 23 days, we'll be reunited with our family in New Brunswick, just in time to spend Christmas together.
Christmas has always been simple at our house. We have a small family, so we always stayed home for the holidays and shared a good meal, just my parents, grand parents, my brother and I. It's quiet and I love it.
Our Christmas meal was always the same: Turkey with mashed potatoes, squash, stuffing and vegetables. Then for dessert, we'd have a cheesecake or my grand mother's snow pudding.
Now that Shaun and I are vegetarian (and that I love cooking more than anything), things are a little different. This year will be our first Christmas with our family where we'll be enjoying a mostly vegetarian menu.
When my mom asked me to plan the menu, I took it very seriously.
So today, I'm sharing our first ever vegetarian menu (although yes, my parents are technically making a turkey for the non-vegetarians in our group). I'm still so excited to share my love of plants with our family!
Our Vegetarian Christmas Menu
Appetizers
Cranberry Brie Pastry Tarts from Half Baked Harvest
Vegan Caesar Salad (replacing the chickpeas for actual croutons)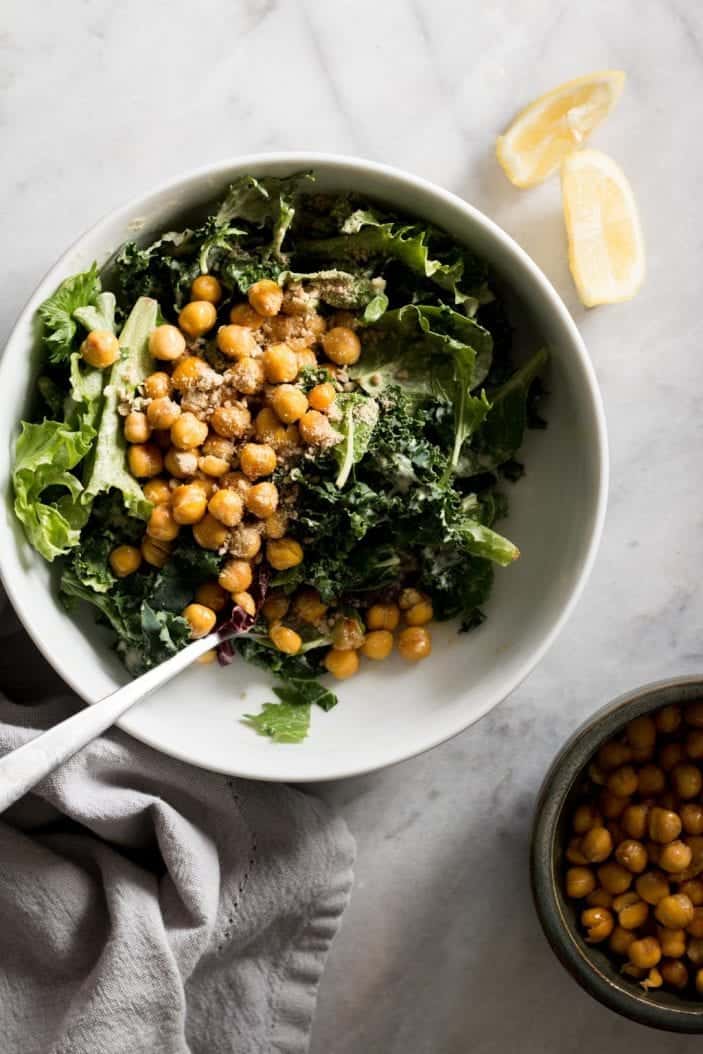 Main Dish
The Best Marinated & Grilled Tempeh from The First Mess
And some turkey for the non-vegetarians in our group. If I could have it my way, it would be tempeh for everyone. Hah!
Sides
Savory Sweet Potato Casserole with Pecan Parmesan
Buttery Herbed Mashed Potatoes from Half Baked Harvest
Simple Vegan Stuffing from Minimalist Baker
Vegan Sheet Pan Gravy from The First Mess
And some mixed vegetables.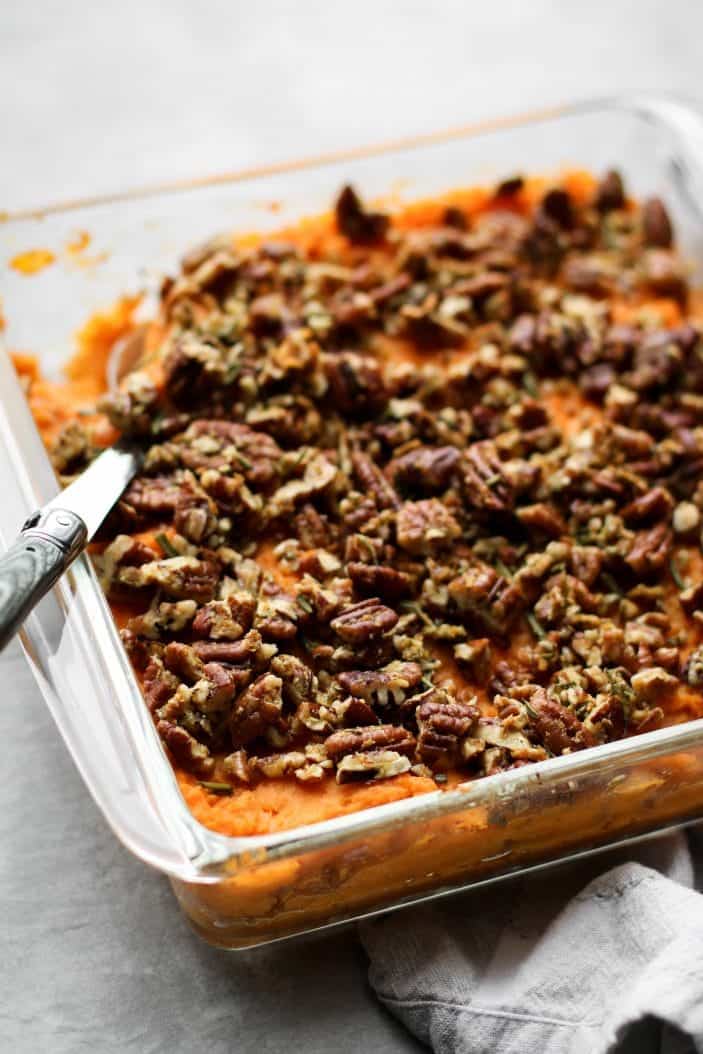 Desserts
And finally, my grand mother is making her traditional snow pudding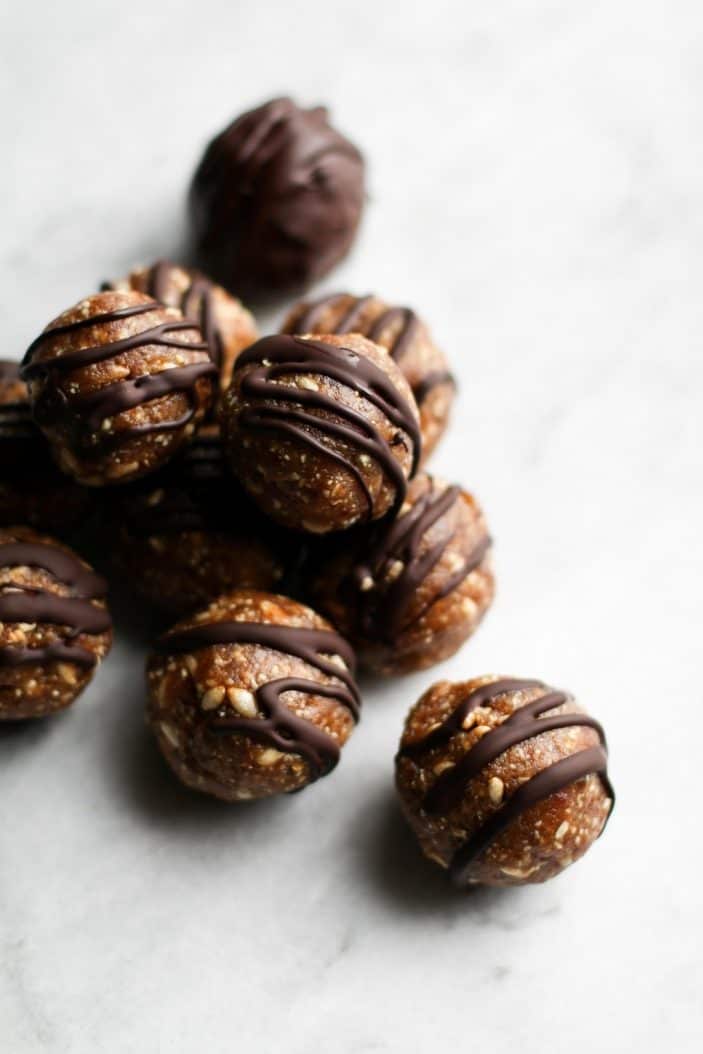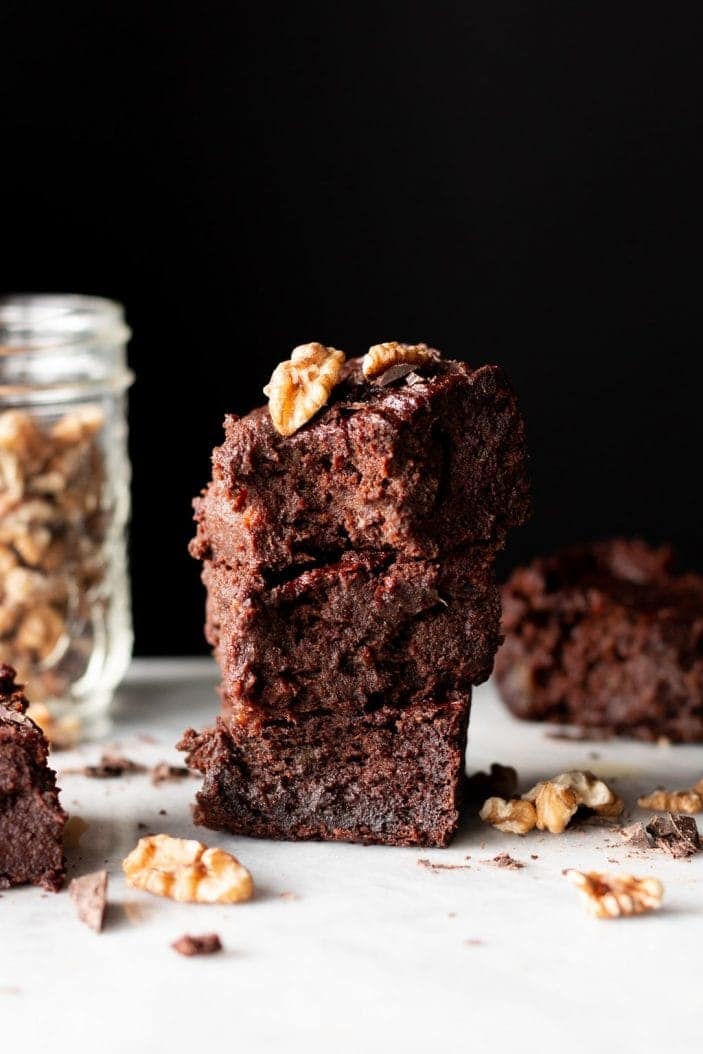 Healthy Holiday Treats eBook + Holiday Special
In case you missed it, you can now get a FREE copy of my Healthy Holiday Treats eBook when you get the Cooking with Legumes eBook. You'll get Cooking with Legumes, which contains 50+ vegetarian recipes (and a complete guide to using legumes) AND 10 treats without added sugar. It's 14,99$ CAD for both until December 31st!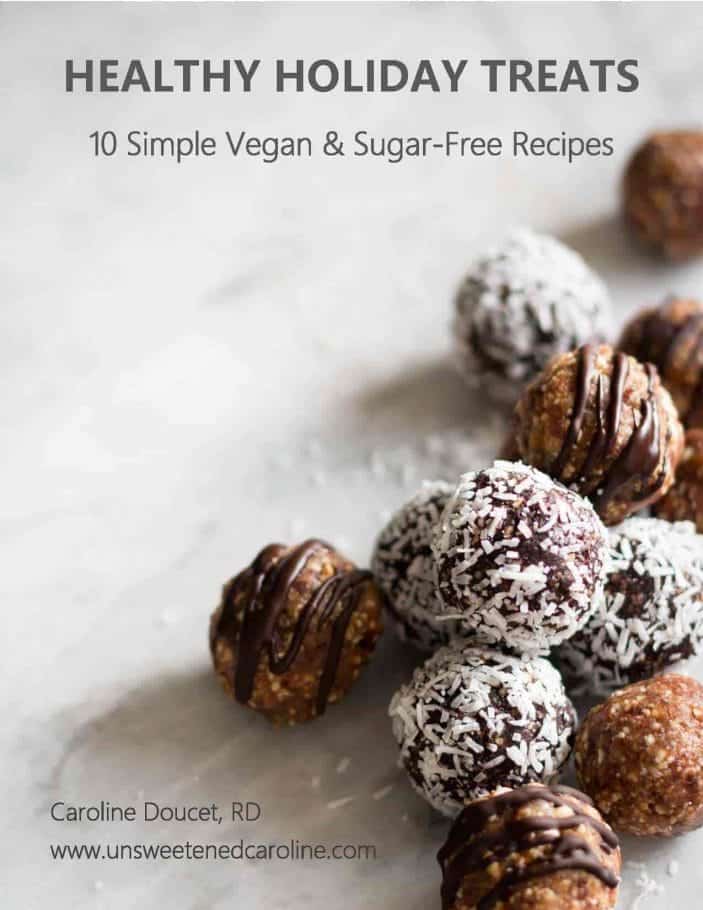 Travel Update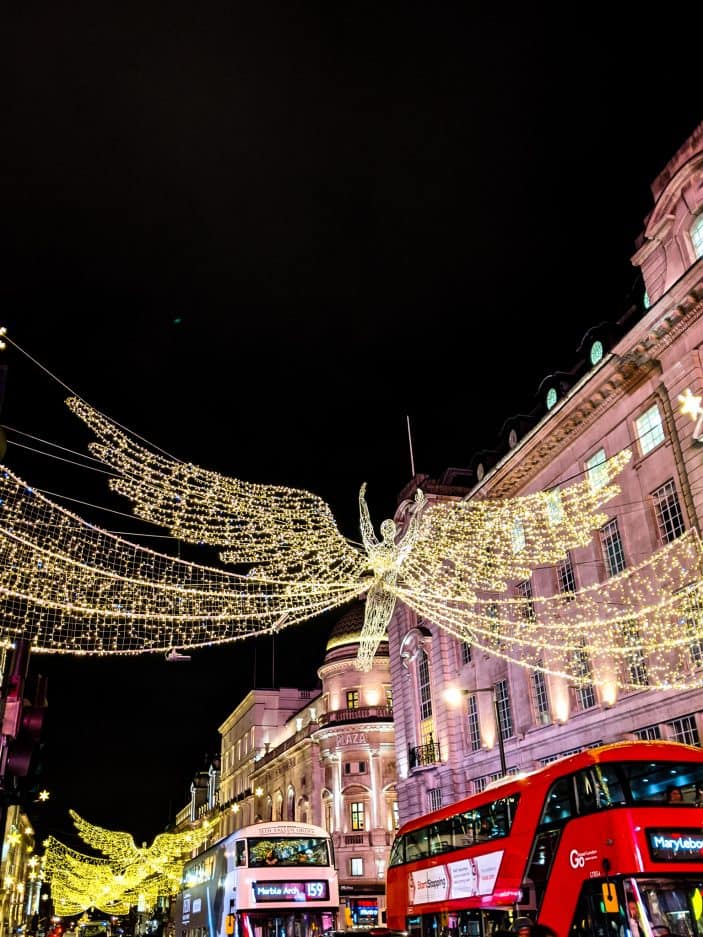 We're officially in the last month of our Europe trip. In one month, we'll be back home in British Columbia. I'm so sad that it's almost over! But also so thankful for the experience and a little excited to get back in my kitchen.
For now, we're enjoying the Holidays in London.
If you want to read more about our trip (or if you're planning a trip of your own), I'm writing some travel guides as we go and you can find the ones I finished below. I have many more to come! Also, if you have any specific questions regarding our travels (restaurants, eating healthy/plant-based, budgeting, etc.), let me know! I'll have a final post with all of our travel details in January, which will include answers to your questions.
Cozy Drinks to Warm up this Holiday Season
Over the past few years, I've grown a little obsessed with cozy drinks. From matcha lattes to coffee. I shared so many drinks on this blog and I compiled them into one blog post for you guys. So in case you missed it, you can find all my cozy drinks here.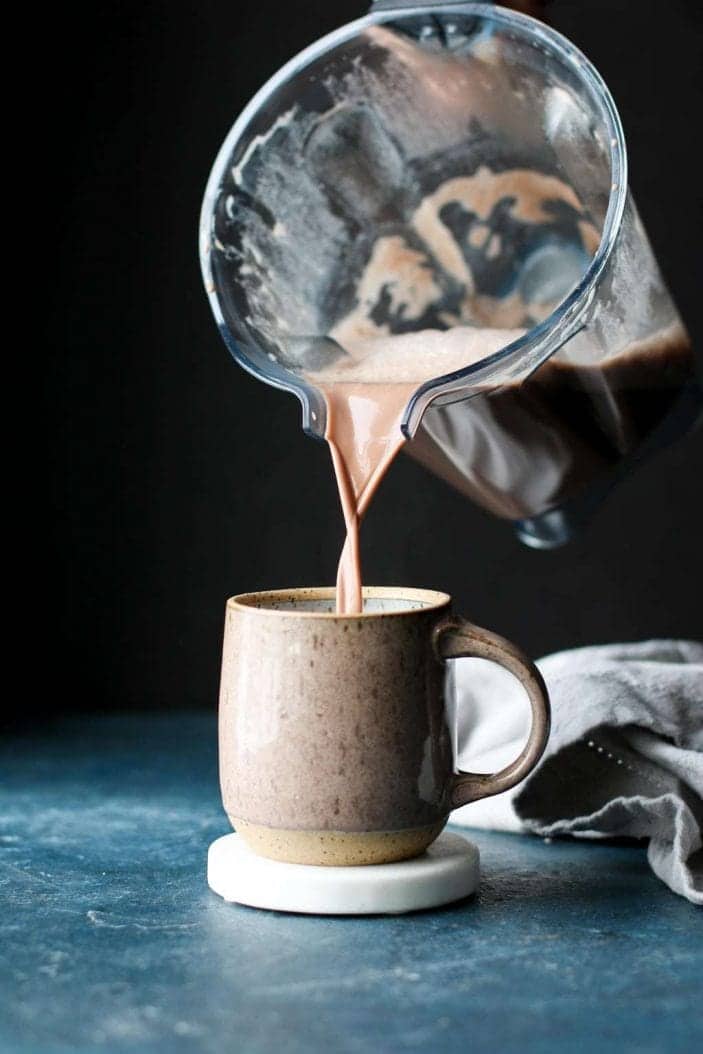 PS: I just bought some new mugs in London and I can't wait to use them! It's my first time EVER investing in pottery. The very few things I own were gifts from family. It's about time that I invest in my photography. Get ready to see some new props in the New Year!
And with that, I wish you a happy Holiday season!