My Classic Peanut Butter Banana Oatmeal
This wasn't supposed to be today's blog post, but I got too busy with work to test the other recipe one last time so it will have to wait until tomorrow! The struggle of working full time and blogging on the side.
Thankfully, I had this recipe ready for tomorrow, so here it is, one day early!
I have been eating oatmeal for breakfast for over 6 years now. In the beginning, it was those sugar laden bags of Quaker oats, but a lot has changed since then, including my obsession for peanut butter and the fact that I quit sugar. Now I make my own oatmeal flavors. I like to change the toppings once in a while, but the base is almost always the same: peanut butter and banana.
It's a match made in heaven. It really is.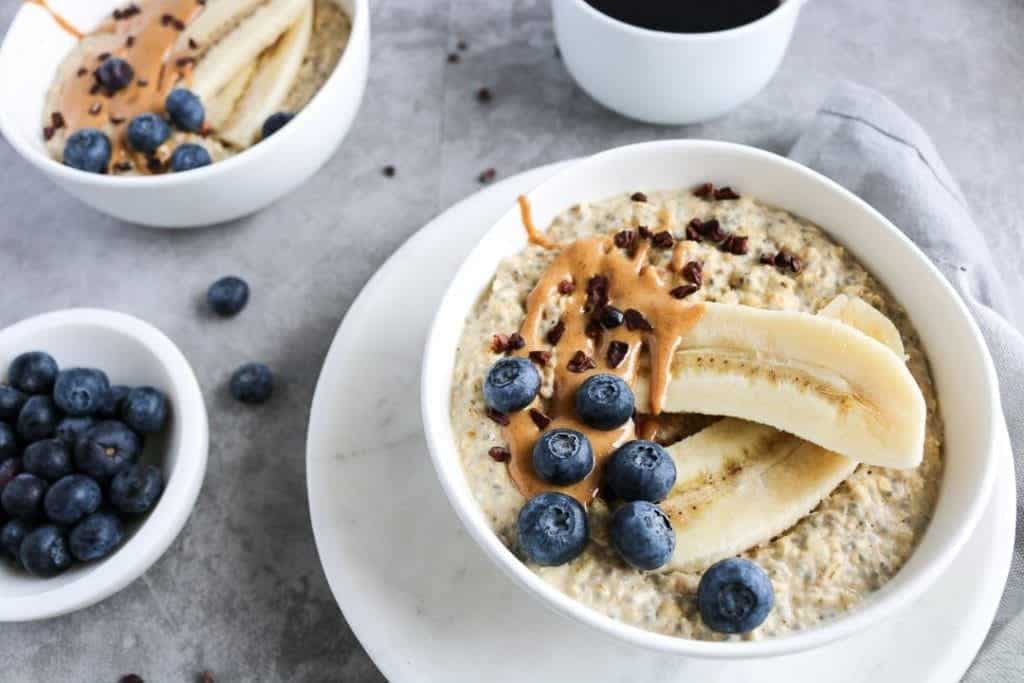 Want something even more decadent? Add chocolate chips and you've got yourself dessert for breakfast!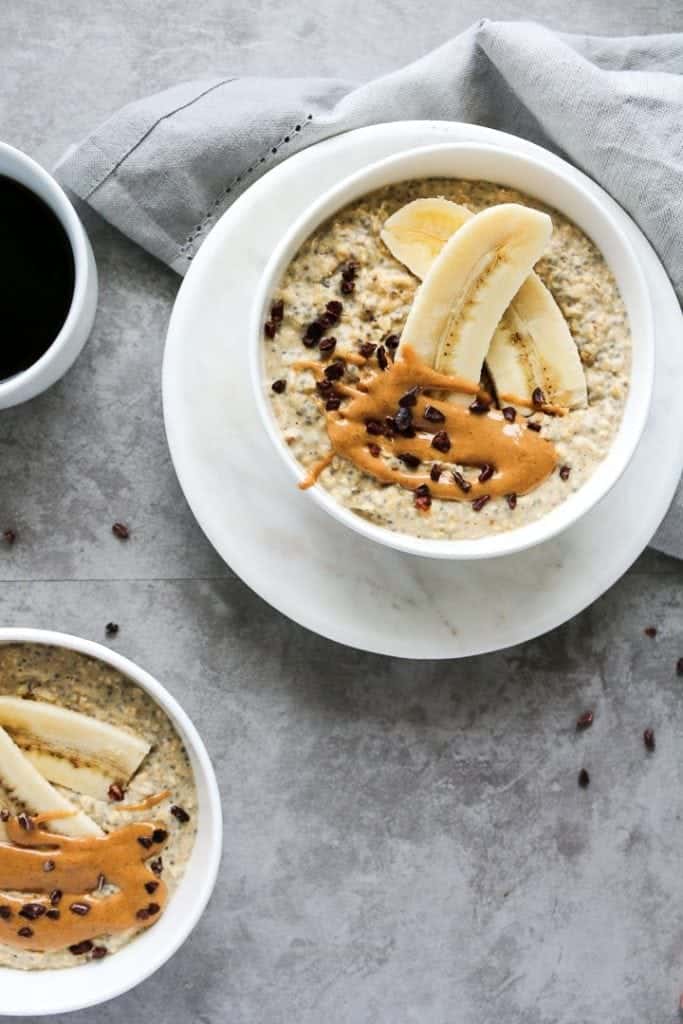 All you need is 10 minutes in the morning to enjoy this comforting bowl of oats. I use quick oats because I don't have a lot of patience, but I encourage you to use rolled oats! You simply cook oatmeal, your milk of choice and chia seeds together for a few minutes and then add peanut butter, a mashed banana and whichever toppings you like! I always use a banana since it's the perfect way to sweeten oatmeal, but I like to add fruits that are in season as well. It's a great way to use all those summer berries… YUM.
I shared pictures of these oats many times on Instagram, so I thought it was about time that I shared the recipe! I hope you enjoy them as much as I do. That may be unlikely, since I find myself craving them for dinner quite often… but if oats are what I crave, I won't complain. 😉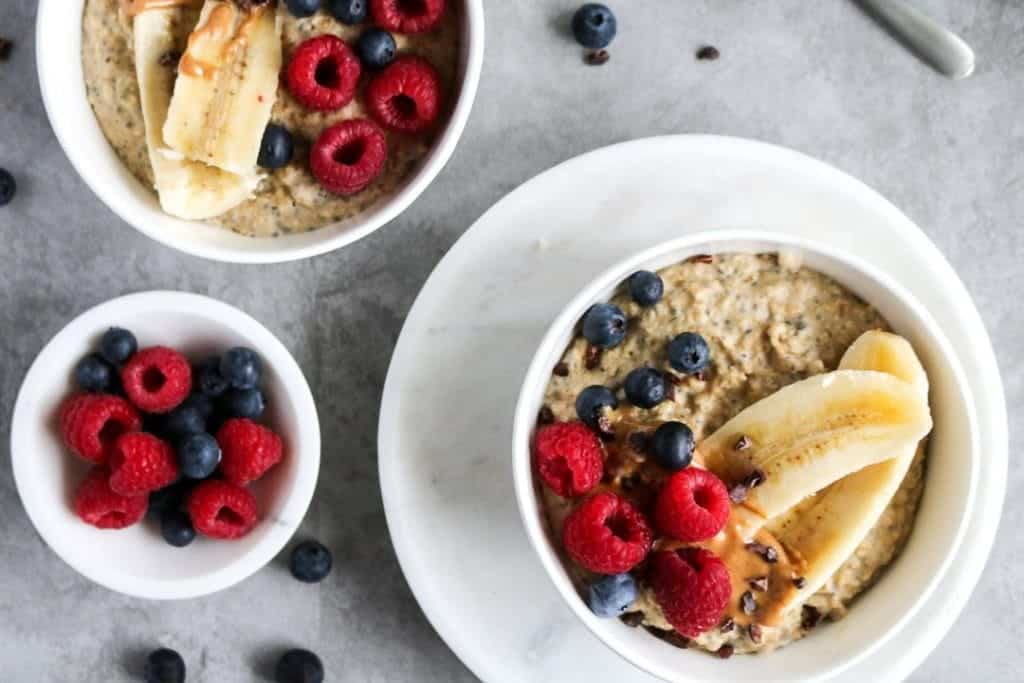 My Classic Peanut Butter Banana Oatmeal
This is my go-to oatmeal. Peanut butter and a mashed banana are added to the oats for a creamy and satisfying breakfast. It's as simple as that.
Ingredients
1

cup

rolled oats

2

cups

milk of choice

1

tablespoon

chia seeds

3

tablespoons

peanut butter,

natural

1

large

banana,

ripe (or 2 small)
Suggested Toppings
Berries or other fresh fruit

Shredded coconut

Cocoa nibs

Carob or dark chocolate chips

Dried fruits

Nuts and seeds
Instructions
Add the oats, almond milk, chia seeds and peanut butter in a small pot. Bring to a boil over medium/high heat and then reduce heat to medium for 5 minutes. Stir often.

Remove from heat and stir in the mashed banana.

Transfer into bowls and add your desired toppings.
Notes
I use organic salted peanut butter. I find it adds a lot more flavor than natural peanut butter, but any peanut butter works.
If you make this recipe, be sure to tag your photo #unsweetenedcaroline.