Today I'm sharing the recipe for this delicious spring-inspired lemon sweet pea hummus.
When I'm not trying a hummus recipe from one of the few cookbooks I own, I usually just throw all the ingredients in the food processor and hope for the best. It's one of those recipes that I made so many times that I can just guess the amount of each ingredient needed. It helps that hummus is a very simple dish that can be made many different ways, while still tasting great. Don't get me wrong, it is possible to make bad hummus (been there!), but today, I'm sharing a good one. Like most hummus recipes, this one is very simple. Just throw all the ingredients in a food processor or high-speed blender and process until smooth. I decided to mix the chickpeas with sweet peas and lemon zest for a fresh spring-inspired dip. Use it in sandwiches or as a dip for crackers and spring vegetables, such as radishes and carrots.
Speaking of spring, how was your Easter? We didn't do much this year. With my grandfather having his surgery and all, we couldn't have the little family dinner we usually have. Shaun and I did enjoy a quiet day at home, watching episode after episode of How I met your Mother. <— We're watching the show for the third time and it's still as good as the first time!
Since it was also my birthday weekend, we went for a hike at Fundy on Friday. The snow was up to our hips, so we ended up doing a short hike, but it was perfect. I got to spend some time with Lola (my dog who's living with my parents) and breath some fresh air, that's all I needed. That night, we went to our favorite vegetarian restaurant, then spent some time at Starbucks, looking at where we're going to live after we graduate (so exciting!). To anyone from Canada, is there a city that you'd recommend? We have a few areas in mind, but we would appreciate any recommendations in the comments!
Now, I'll leave you to the recipe. Enjoy!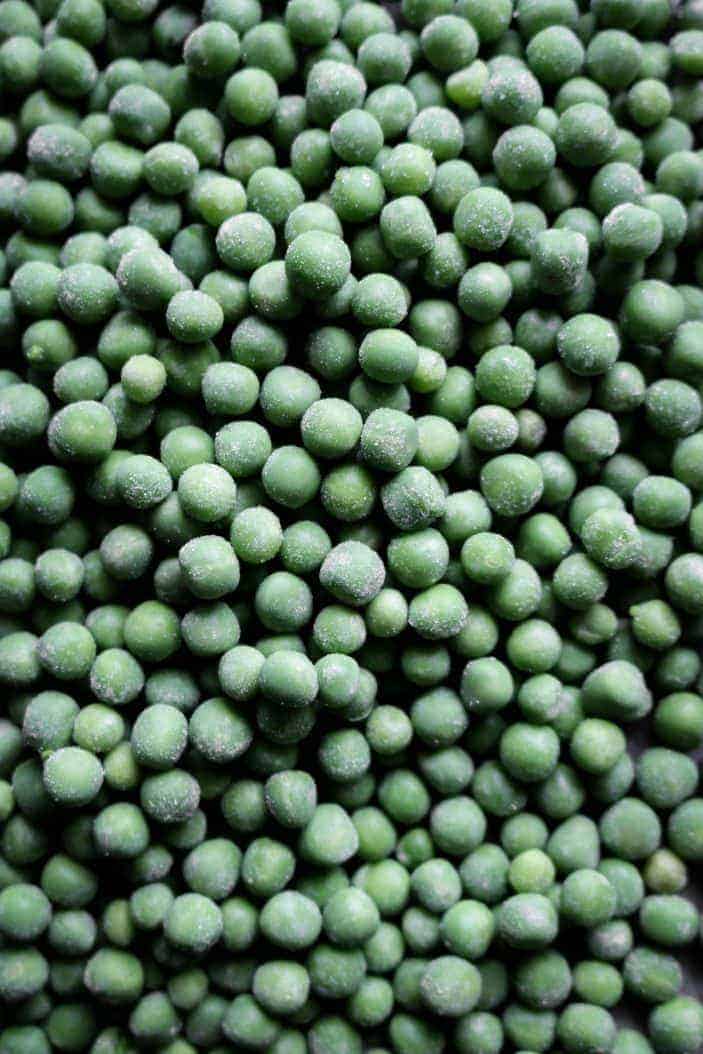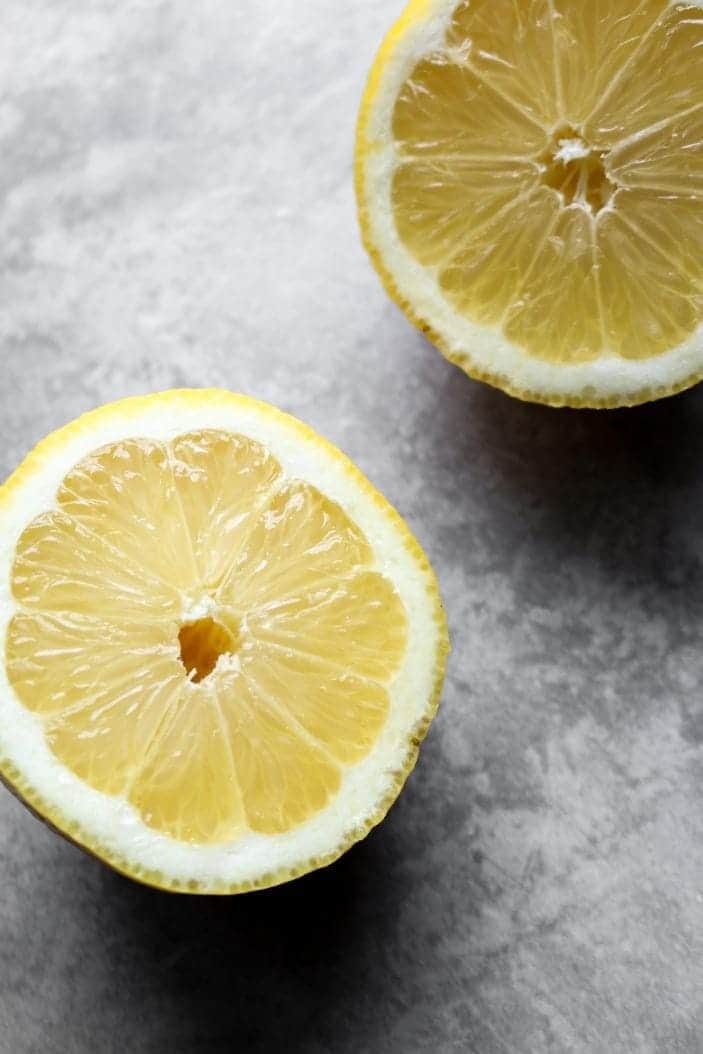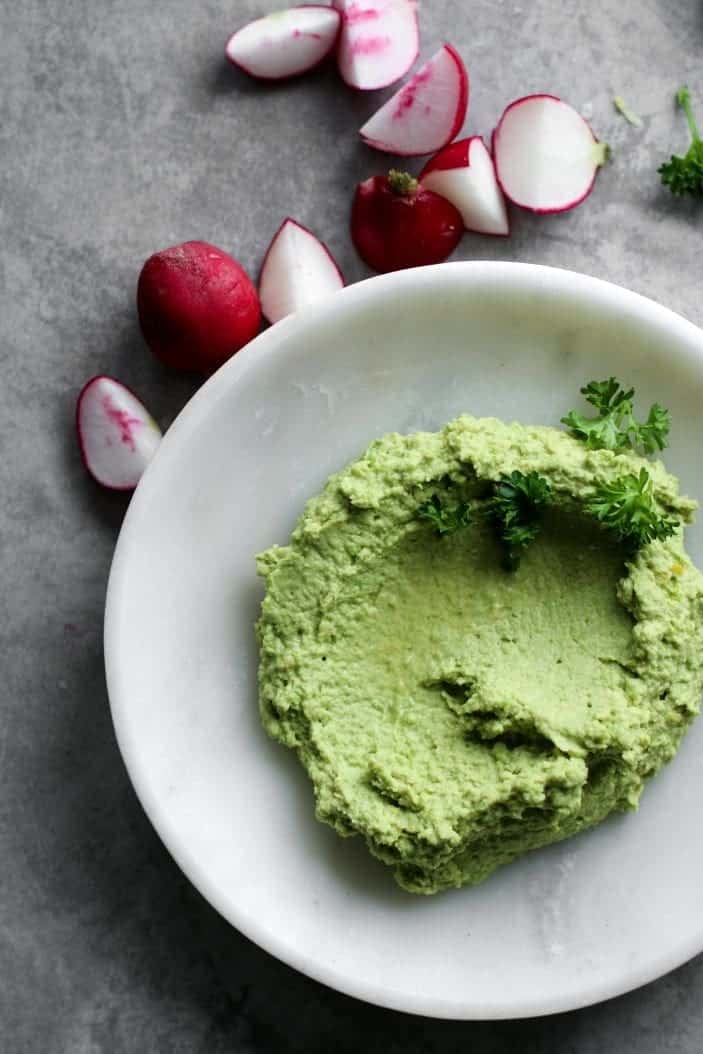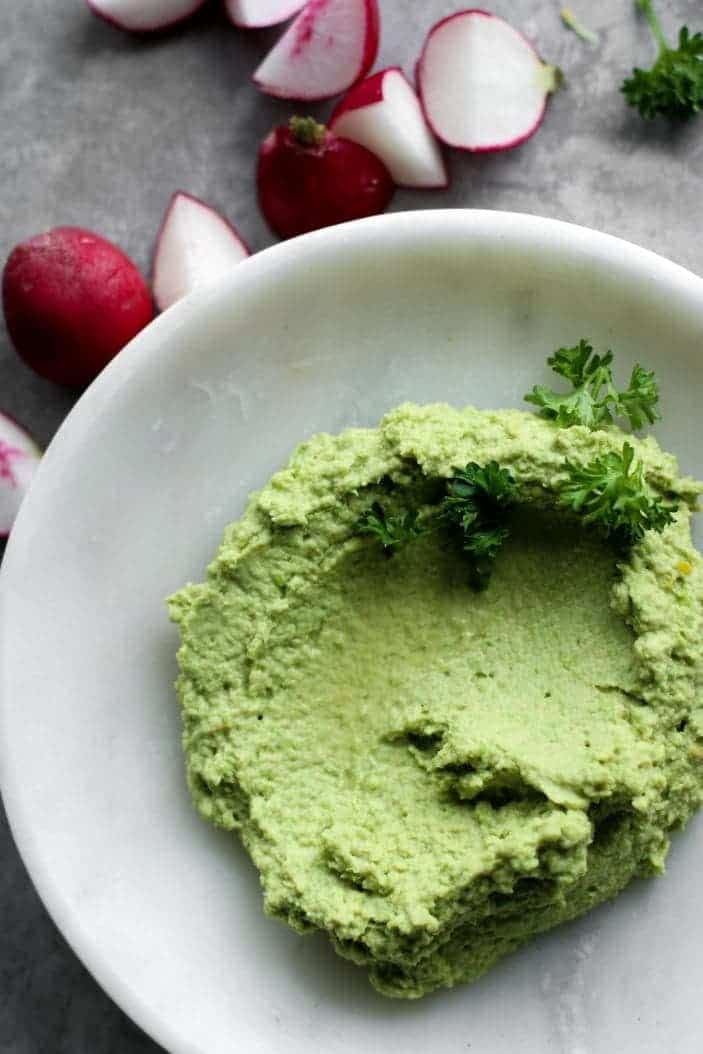 Lemon Sweet Pea Hummus
A fresh, spring-inspired hummus made with sweet peas and lemon zest.
Ingredients
1

cup

sweet peas

(fresh or frozen and thawed)

2

cups (540ml)

canned chickpeas,

drained

1/4

cup

lemon juice

2

tablespoons

tahini

1

tablespoon

olive oil

1

tablespoon

water

2

cloves

garlic

1/2

tablespoon

lemon zest

1/2

teaspoon

fine grain sea salt
Instructions
Add all the ingredients in a food processor and process until smooth.
Notes
Add more water as needed.
If using fresh peas, steam them lightly or boil them for a few minutes until tender. I used frozen (thawed) peas and they worked perfectly without cooking.
Keep in an airtight container in the fridge for up to 5 days.
This hummus is very flavorful, so if you prefer a milder hummus, try using only 1 garlic clove.
If you try this recipe, make sure to tag your photo #unsweetenedcaroline on Instagram, Facebook and Twitter! Don't forget to also tag me @unsweetened.caroline on Instagram so I can see your creations!
I'm hosting a giveaway on Instagram, so be sure to check it out for a chance to win a container of unflavored pumpkin seed protein powder from Pure Goodness. They have a wonderful mission of providing one meal to a child in need for every product sold. I hope you'll enter the giveaway, you have until the end of the day. Good luck!