Last summer, I had the opportunity to be the photographer for a cookbook. Not just any cookbook, but my friend's cookbook.
Meet Julie-Ann Michaud, a nutrition student and a creative and talented cook. In the last year, she put all of her love and effort into this beautiful cookbook, in which she shares creative recipes adapted for a student budget. She used ingredients offered at our local food bank in order to give simple and healthy recipe ideas to those who benefit from those ingredients. As a student, I have to say that I was very excited to be a part of this project! I'm truly honored that she asked me to be the food photographer for this book. Today, I wanted to share this project with you guys.
Now, I should mention that the book is in french, but for those of you who are interested, you can get the ebook for FREE here.
Surprise! I did translate one of the recipes for you guys! I'm sharing a delicious tomato tart from her book, but before I share the recipe, here's a little behind the scenes from our photo shoot.
This book was shot at my parents' place, on the floor with very little equipment. I used my Canon 70D, but at that time, I didn't have a fancy camera lens or a tripod. The pictures are shot using my 18-55mm f/3.5-5.6 lens. I was trying to position myself correctly, in a little corner on the floor, in front of my parents' patio door, desperately trying to find some good natural light. Imagine that. To make it even more challenging, I forgot my photography backgrounds on the day of the shoot. I live over one hour away from my parents, where we did the shoot, so there was no way I could drive home and back and still have the time to finish up before dark. For that reason, I had to go through my parents' basement and garage, in hopes of finding a piece of wood or ceramic that could be used as a background. Thankfully, I found both! What you'll see in the pictures below is a large piece of leftover ceramic from my parents' bathroom… Fancy, isn't it? I got creative by using old newspapers, small pieces of wood and cloth napkins to add texture and layers to the pictures.
Another little challenge we came across involved this tomato tart. As I was saying, we did the photo shoot at my parents' place. Julie-Ann was cooking in my parents' tiny kitchen and preparing the recipes for the shoot, while I was doing the photography. I think every surface of the kitchen was covered with photography props, pots of food and dirty dishes. We were both trying to do a hundred things at a time and we were clearly a little distracted. Next thing you know, the tart was burnt. Yup, the tomato tart was left under the broiler for a few minutes too long and it came out BLACK. Can you tell from the picture above? Well, now you know. We took the time to carefully take out the burnt outer layers of the phyllo dough, to a point where the color was acceptable for the picture. I'm pleased with the results, considering what the tart looked liked when it first came out of the oven. Real life bloopers. 😉
Here's a look at some of the photographs I took for the book: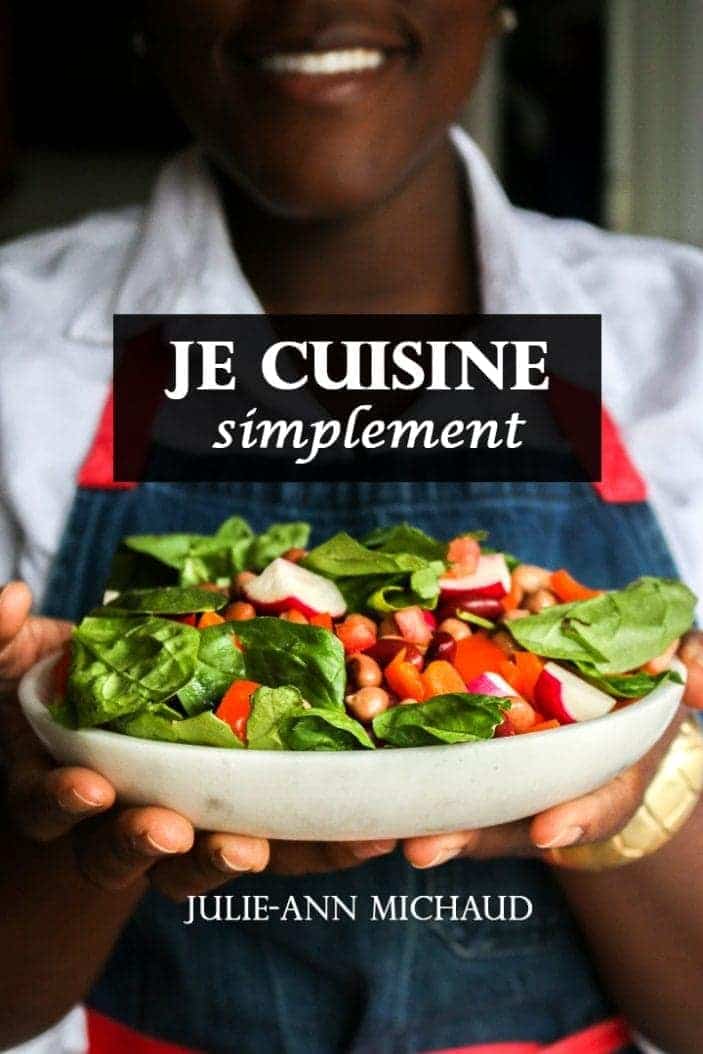 Starting with the book cover.
Kale Chips (Croustilles de chou frisé).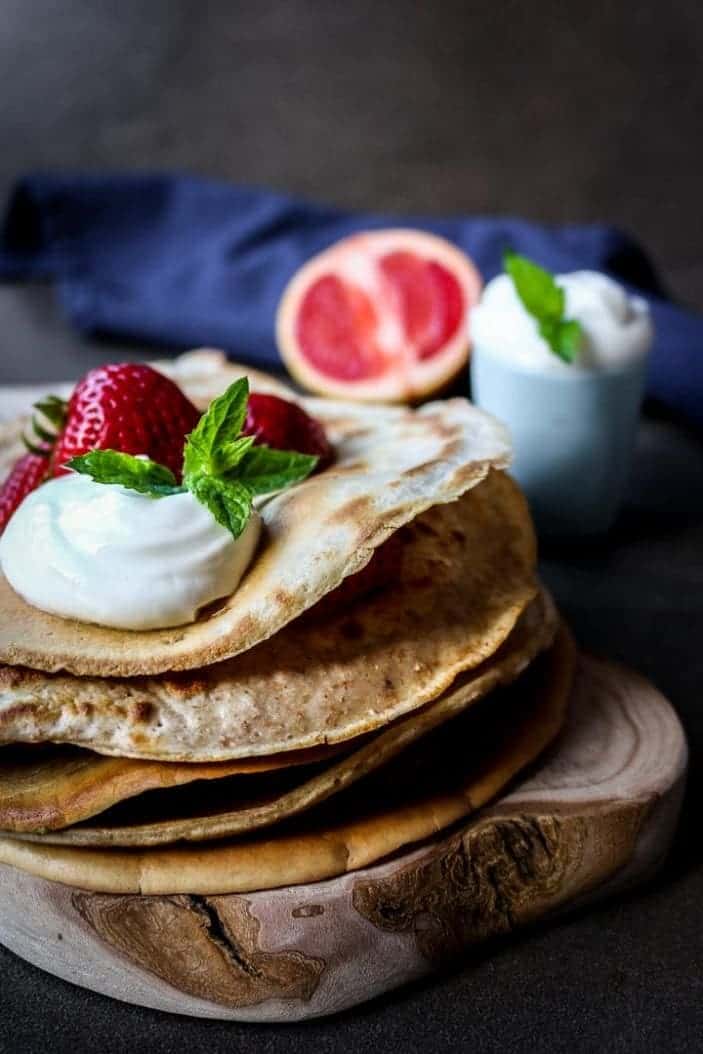 Pancakes (La crêpe à Jo).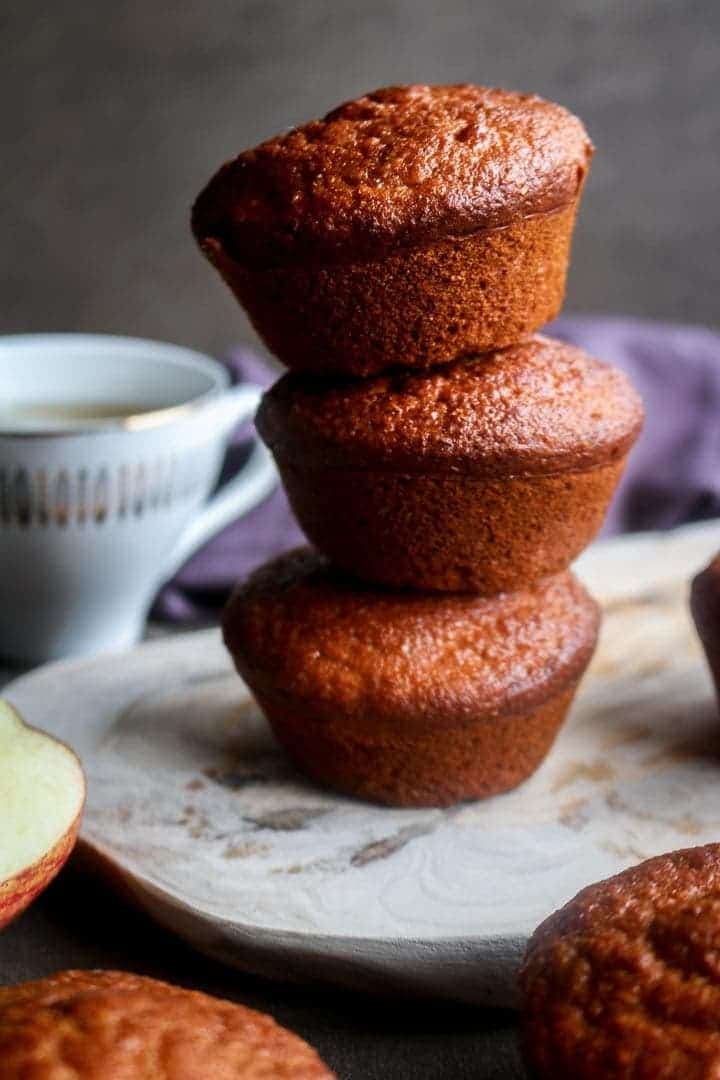 Apple Muffins (Muffins aux pommes).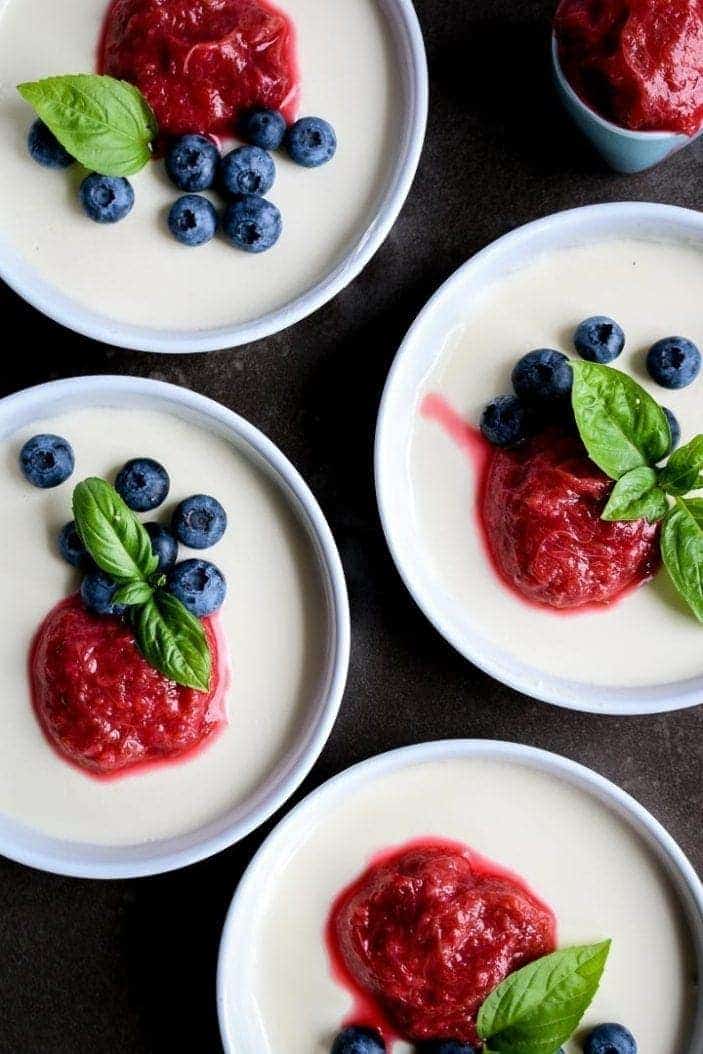 Vanilla Panna Cotta with Strawberry Rhubarb Compote (Panna cotta à la vanille et compote à la rhubarbe et fraises).
And now, the tomato tart! If you're a fan of mustard, you need this recipe in your life. I was lucky enough to try this recipe during our photo shoot and I loved it! Of course that's why I had to share it with you guys today. The recipe is very simple and uses basic ingredients, such as mustard, tomatoes, basil, shallots, arugula and cheese, all topped over layers of phyllo dough. Who doesn't love phyllo dough?! Everything is cooked together for 10-12 minutes until you get a crispy golden tart. IT'S THE BEST.
I hope you enjoy the recipe as much as we do. Congratulations on your book, Julie-Ann!
Julie-Ann's Tomato Tart
The recipe is very simple and uses basic ingredients, such as mustard, tomatoes, basil, shallots, arugula and cheese, all topped over layers of phyllo dough.
Ingredients
4-6

sheets

phyllo dough,

thawed

2

tablespoons

old style mustard

2

tablespoons

dijon mustard

3-4

french shallots,

minced

4-5

Roma tomatoes,

minced

100g

(3 1/2oz)

hard cheese

(Gruyere, emmental)

A few fresh basil leaves

1/2

cup

arugula

Salt and pepper
Instructions
Preheat oven to 400F. Line a baking sheet with parchment paper.

Layer sheets of phyllo dough. Brush the last sheet with both types of mustard, covering the surface. Sprinkle with shallots, tomatoes and cheese.

Cook for 10-12 minutes or until the dough is well cooked and golden. You can finish by broiling the tart for a few minutes.

Garnish with a few leaves of basil and arugula.
Notes
Serve with a side salad or as an appetizer with a good sparkling drink.
Phyllo dough can dry quickly, so make sure you're all set up before taking out the dough. You can also cover it with a humid cloth to avoid drying.
You can find Julie-Ann on Instagram at @missbunifood.