Welcome to my January favorites post and happy New Year! I know we're approaching the end of the month, but it's still January and I'm hoping you're all still excited and motivated to cook healthy recipes this year. I have so many goals for 2018, both personal and for my career. I'm hoping that 2018 will be a good one!
I'm currently working on so many new recipes that I can't wait to share with you guys. I'm hoping to share a lasagna recipe soon, as well as a soup, smoothie, casserole and of course some healthy treats. Let me know what kind of recipes you would love to see on the blog this year. I would love to hear your suggestions!
For now, I hope you'll enjoy this month's favorites post!
2018 Goals
I have a few very general goals for the year. As usual, I like having large goals, then making smaller, more specific goals every month and week. Here are my goals this year:
Read one book per month
Learn how to make recipe videos
Focus on yoga
Meditate weekly
Increase my endurance – Run 21 km (by myself, not in a race!)
Drink more water
Prioritize self-care and stress management
Grow the blog and business
Plan my wedding
January Goals
No salty snacks (chips, popcorn)
Running once a week
Drink 2 cups of water when walking up
Strength training twice a week for 20 minutes
No alcohol (not that I drink much, maybe once a month, but after the holidays, it doesn't hurt to skip a month)
Update: I just learned that I passed my exam and I'm officially a registered dietitian!!! So ignore that last goal as I may have a glass of wine to celebrate. 😉
Currently Reading
I have quite a few books on my list to read, which is good for my goal of reading one book per month. This month, I already finished The Child Finder and I absolutely loved it! I'm now starting my next book, which is Ready Player One. My friend recommended it to me and although it's very different from the books I usually read, it's very good so far!
Moisturizer
With the extreme cold temperatures we've had over the last few weeks, my skin has been very dry. Walking 20 minutes to and from work in -30°C temperatures sure dries out the skin! For that reason, I'm using more moisturizer. This one is my absolute favorite. My best friend had this cream when growing up and something about the smell brings me back to my high school years. We're both obsessed with it! Plus it works very well.
Instant Pot
Did you get an Instant Pot for Christmas? I did and I'm so excited to use it! So far, I made this mac and cheese and this spicy peanut soup. I must say, that soup was one of the best soups I've ever had. I still need to figure out how my Instant Pot works, but I'm looking forward to test some of my own recipes with it.
Cozy Drinks to Stay Warm this Winter
Clearly I'm a bit obsessed with making cozy drinks using cashews and my Vitamix. Since I made my first cashew latte, I've been trying different flavor combinations. I have another one coming soon, but in the meantime, I highly recommend that you try these warm healthy drinks if you haven't already!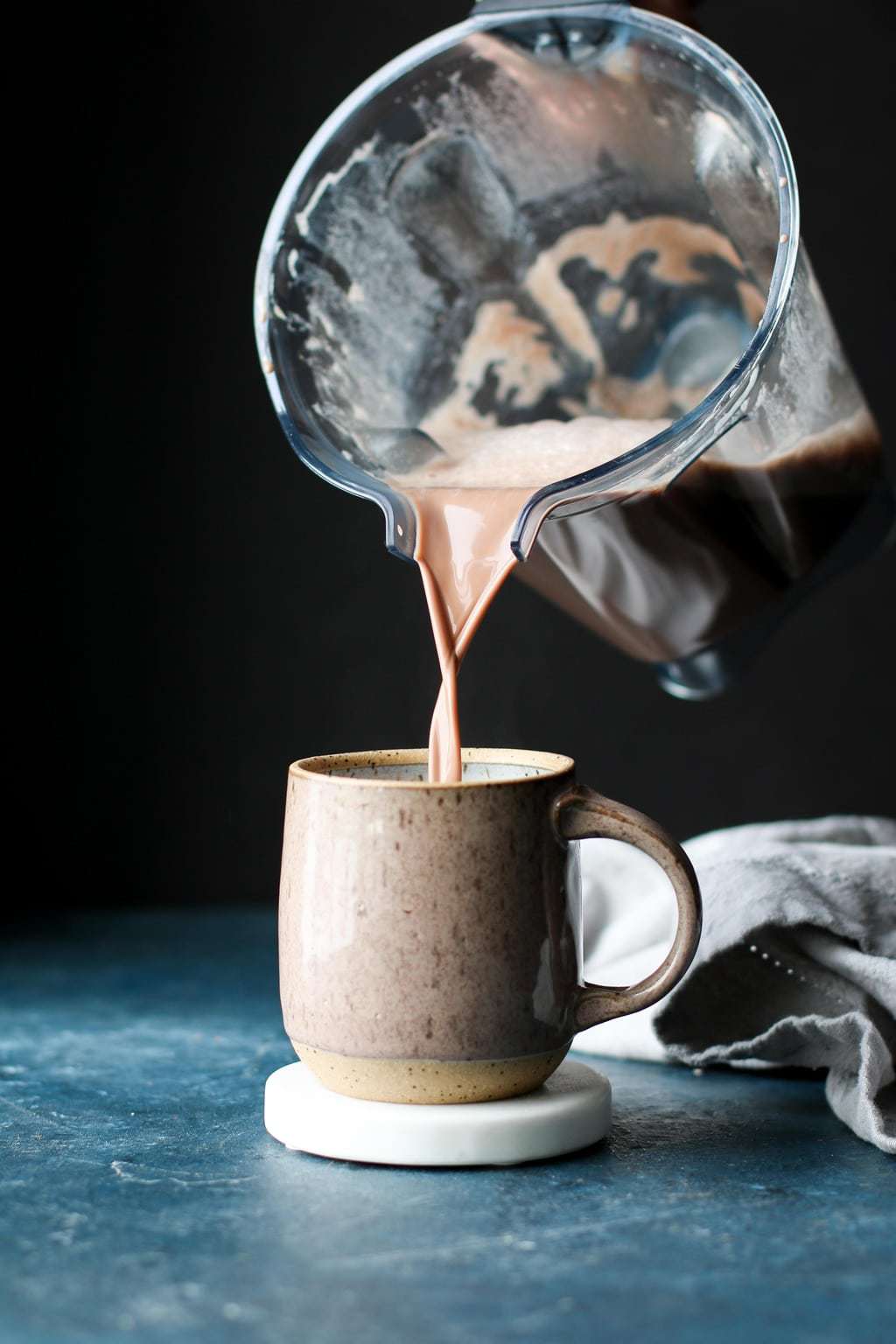 Homemade Bread
I recently started making my own bread and I'm loving it! I started using this no-knead recipe from Pinch of Yum and made some healthy adjustments. Once I develop a recipe I absolutely love, I'll be sure to share it with you guys. Don't worry, that should be soon.
Healthy Pantry
Trying to eat healthier this year? I have a page on the blog dedicated to all my healthy pantry must-haves. Hope it gives you inspiration for the New Year!
Favorite Healthy Recipes for the New Year
Here are a few of my favorite healthy recipes from some of my favorite bloggers:
Favorite January Recipes from the Blog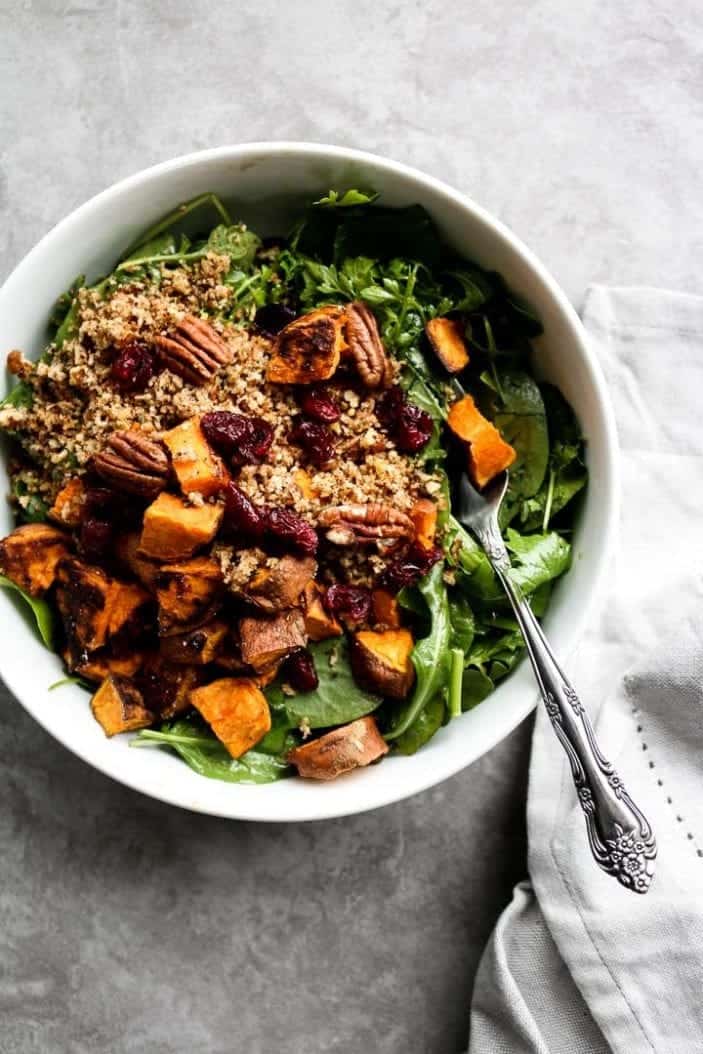 Sweet Potato & Toasted Bread Winter Salad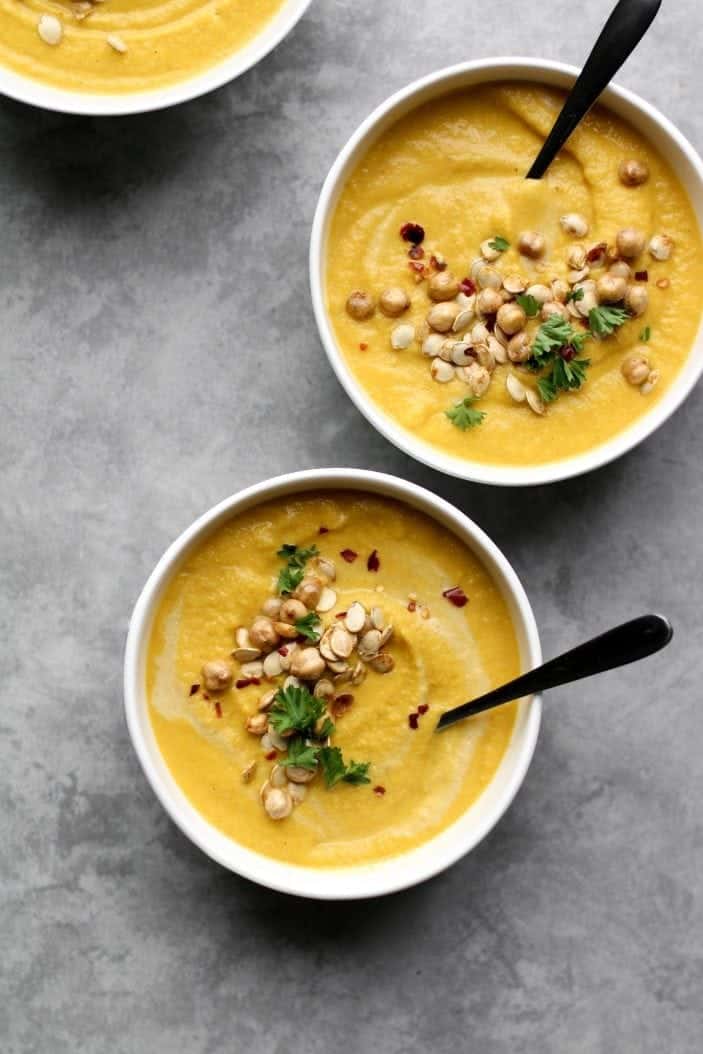 Curried Roasted Carrot & Cauliflower Soup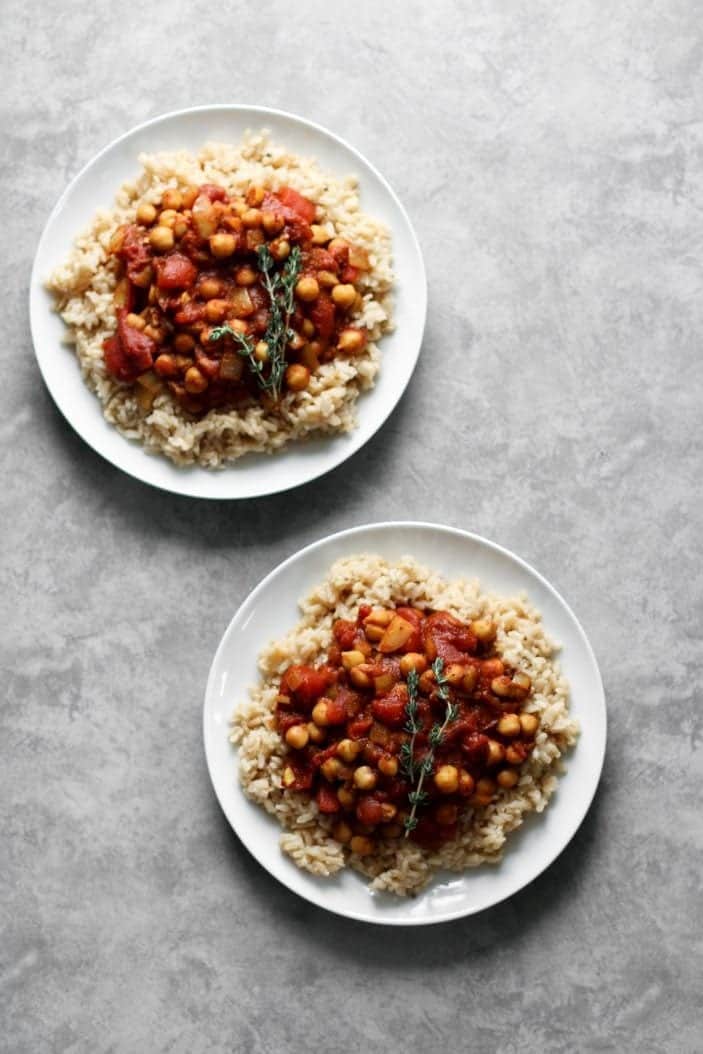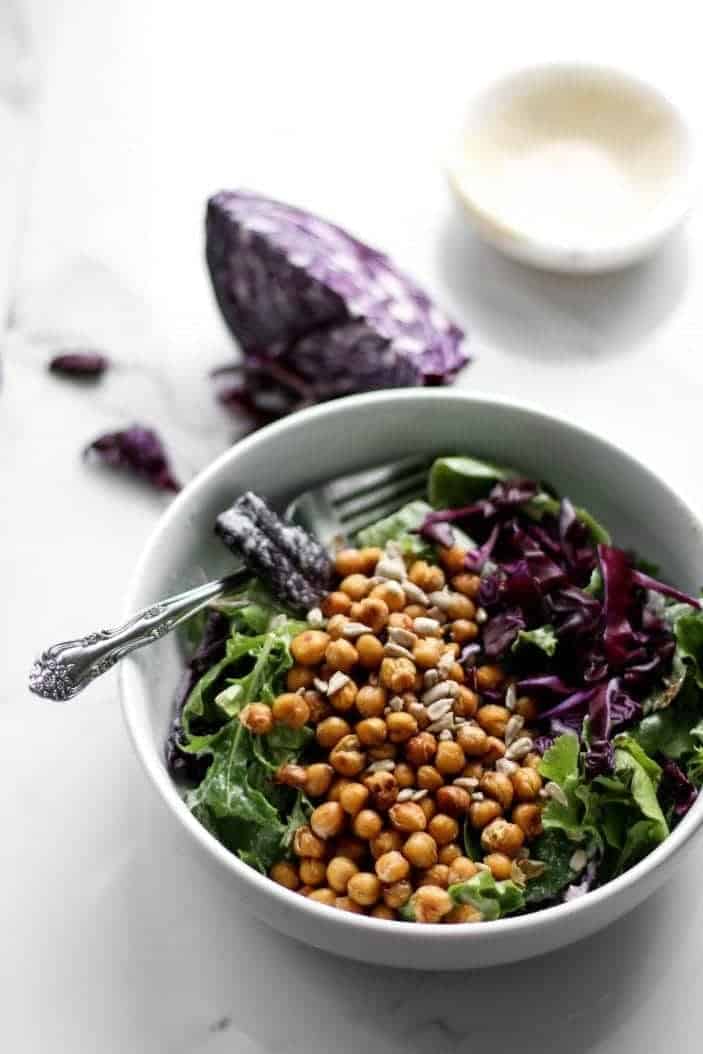 Everyday Salad with Tahini Dressing and chickpea croutons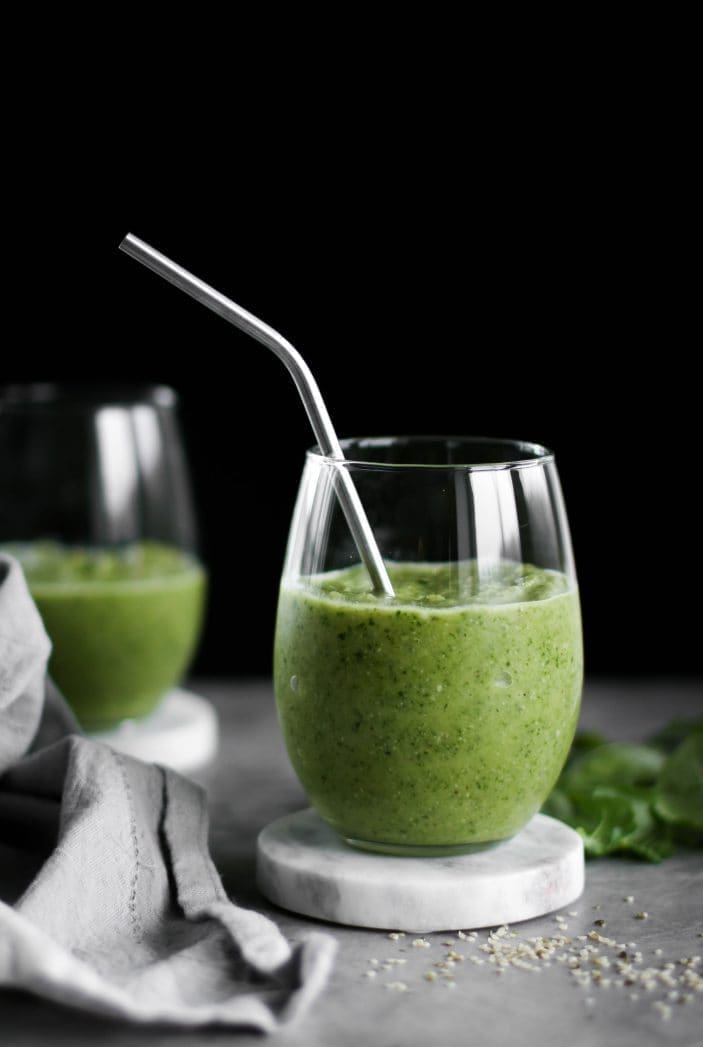 New Year Tropical Green Smoothie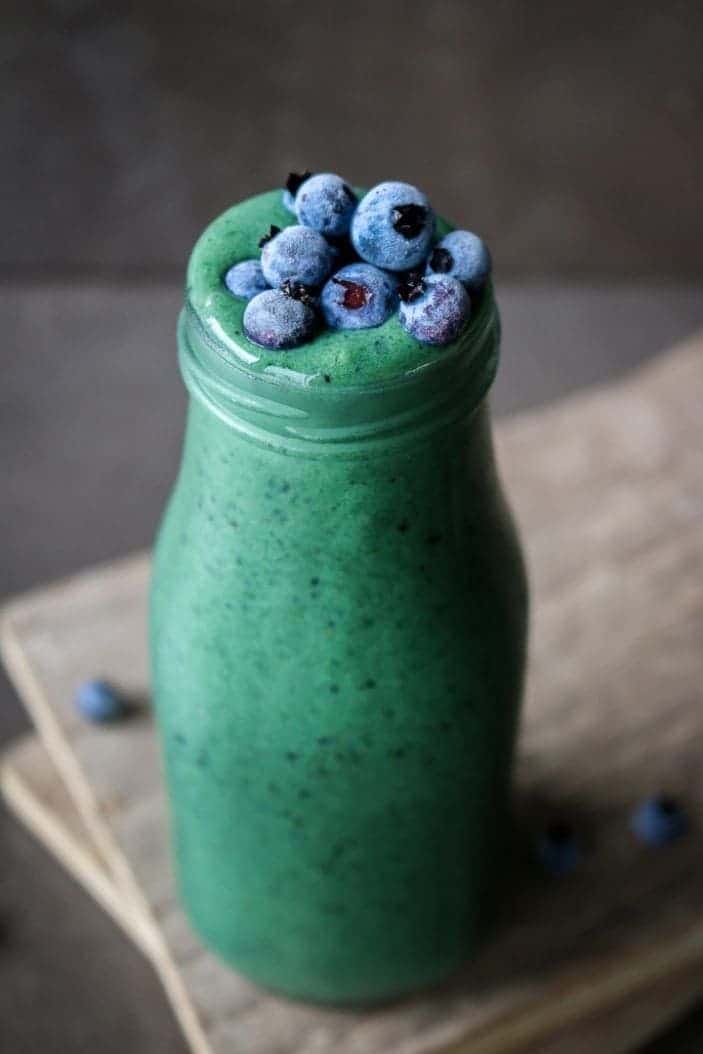 Glowing Green Spirulina Smoothie