Welcome to our January coffee break and happy 2020! Today I'm sharing my favorite cozy winter meals, what I'm currently reading and a little life update.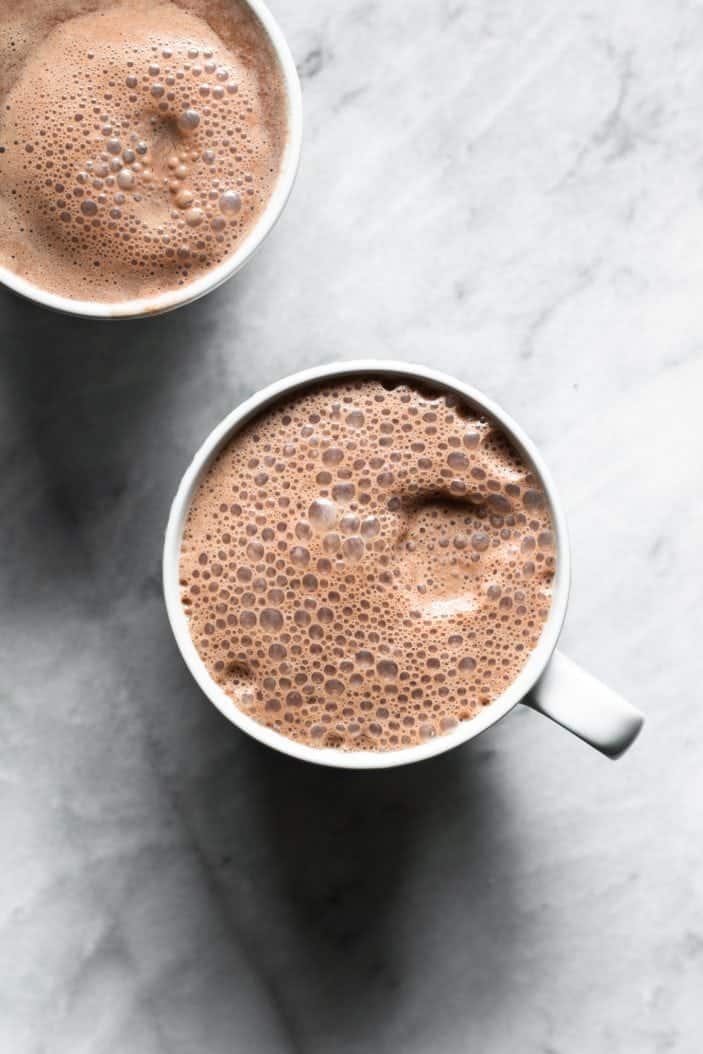 We're almost 1 month into 2020 already! A lot has happened since our last coffee break in December and I'm happy to be back for a little life update and winter inspiration.
For starters, we now have an office in downtown Kelowna, which means Nourished by Caroline is officially open to new clients! I've been slowly working on Nourished by Caroline, my nutrition private practice, for a year now and I'm so excited to see it grow!
That being said, I have some big changes coming to Unsweetened Caroline in the next few months. I'm not sharing the details yet, but all I can say is that it will be good for us all! It's important that this place reflects my passion and values as a dietitian and I'm excited for what's to come. I hope you'll be happy with the change too!
I'll keep you updated, but for now, things remain the same. I'm working hard behind the scenes on Nourished by Caroline and I'm back in the kitchen, creating new recipes for you. It's good to be back! Although I won't lie, I'm ready for another vacation already. What about you? Are you traveling anywhere this winter?
Europe Recap
As you've probably noticed by now, we're back home from Europe! You can expect a post on day trips from London soon, PLUS a big comprehensive guide that brings all of my Europe travel posts together. It will include guides to all of our destinations, plus tips for traveling through Europe. I'm answering all of your questions, so leave any question you may have in the comments! For now, you can find my current Europe guides below: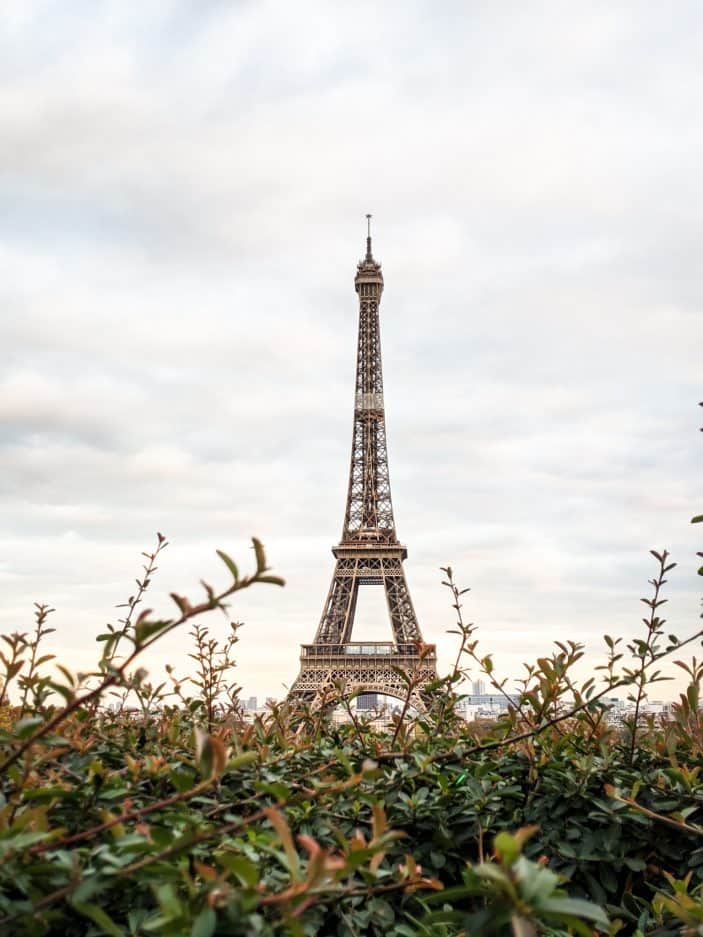 Currently Reading
I just finished the Intuitive Eating book by Evelyn Tribole and Elyse Resch. Many of you asked for my thoughts on the book, so here's what I think: Everyone that's ever been on a diet, tried to lose weight, considered losing weight, struggled with body image or their relationship with food should read this book. Yes, that's the big majority of people. Honestly, this book has been life-changing and has truly affected my practice as a dietitian and as a person (more on this soon). I highly recommend it!
I'm now reading Vegan for Life for work and The Turn of the Key for pleasure. I'm almost done with that second one and I have a hard time putting it down!
Mini Meal Plans
Did you see? We now have mini 5-day meal plans!
In case you're not familiar with my meal plans, I created them to inspire you to eat more plants and give you ideas in the kitchen. They're not designed to dictate your every meal or to promote restrictive eating. Instead, I created a mini guide that helps you plan your meals for the week, while nourishing your body with delicious recipes. You get the flexibility to change the order of the meals, adjust the ingredients and add snacks as needed (I have many ideas suggested).
I don't promote calorie counting (and don't include calories on my blog for this reason), but I did include the nutrition information in this meal plan. Why? Because I want to make sure you get enough energy and a balance of nutrients. Not because you should be restrictive. I hope you'll find them helpful! Click here to learn more about my 14-day and 5-day plans.
Cozy Vegetarian Recipes to Get You Through Winter
And for more inspiration, here are some of my current favorite cozy meals for winter.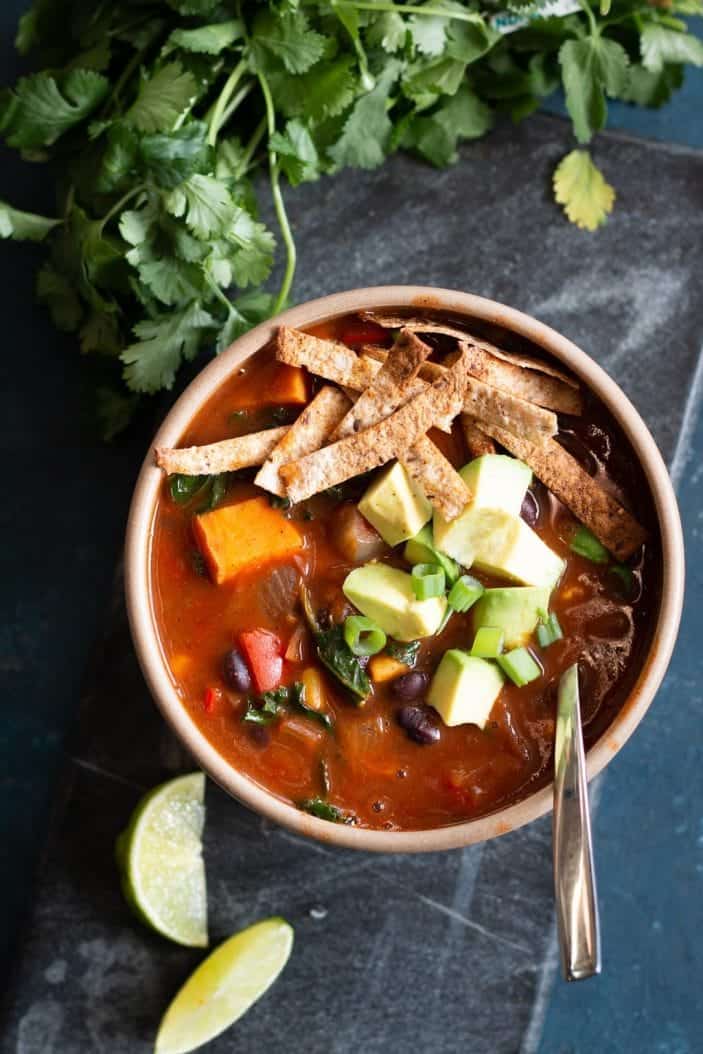 Vegan Black Bean Enchilada Soup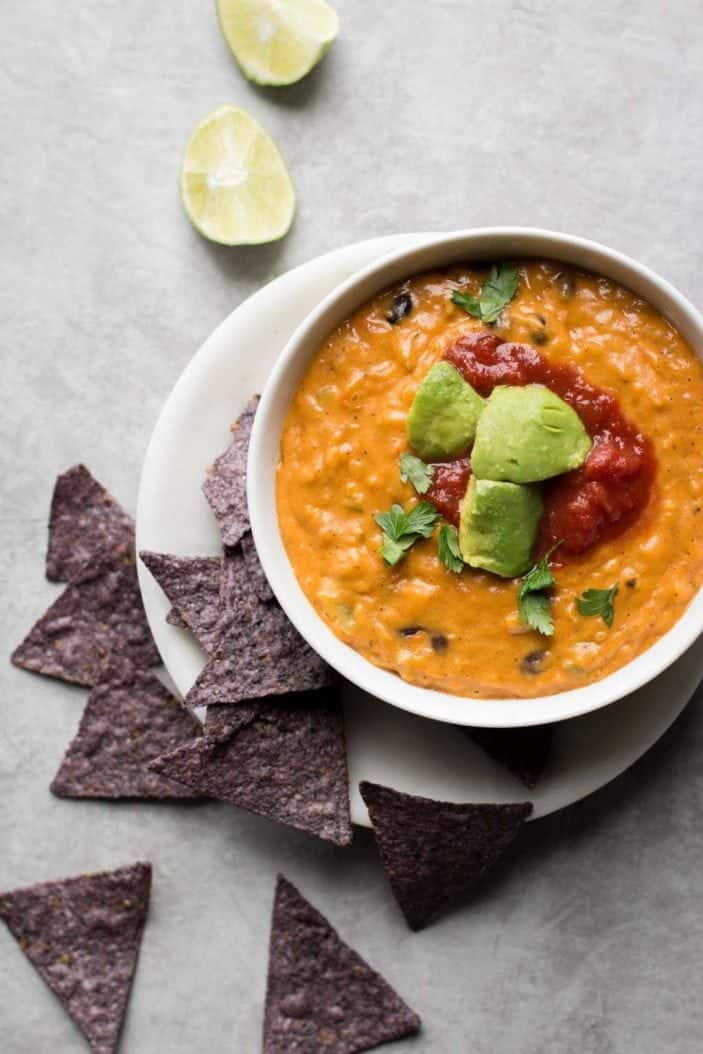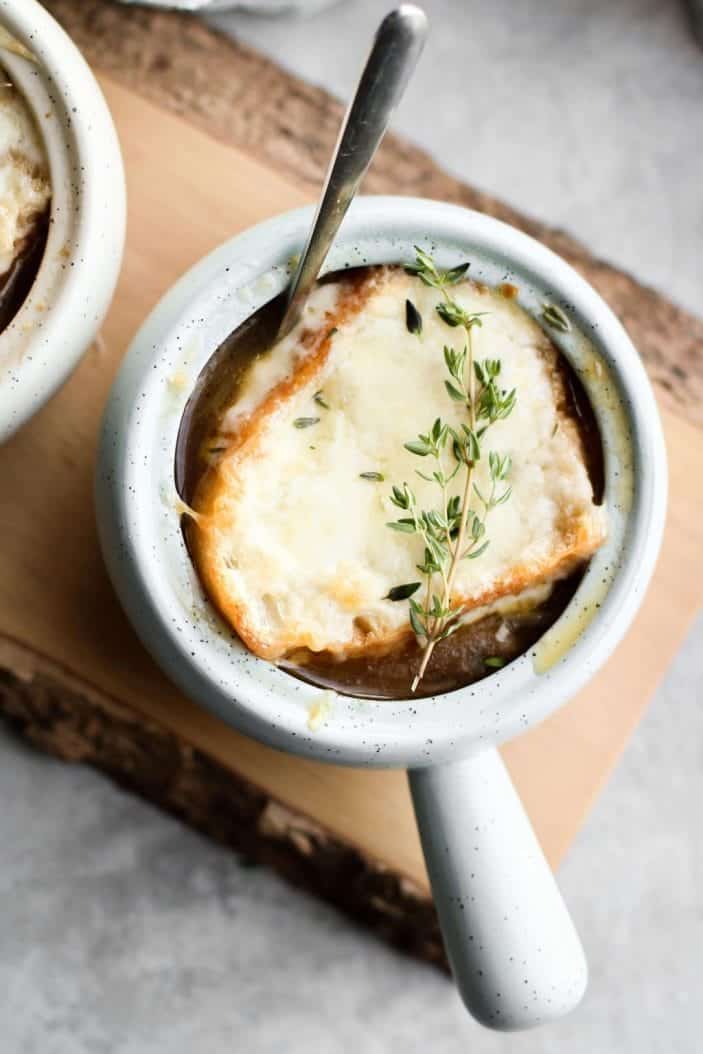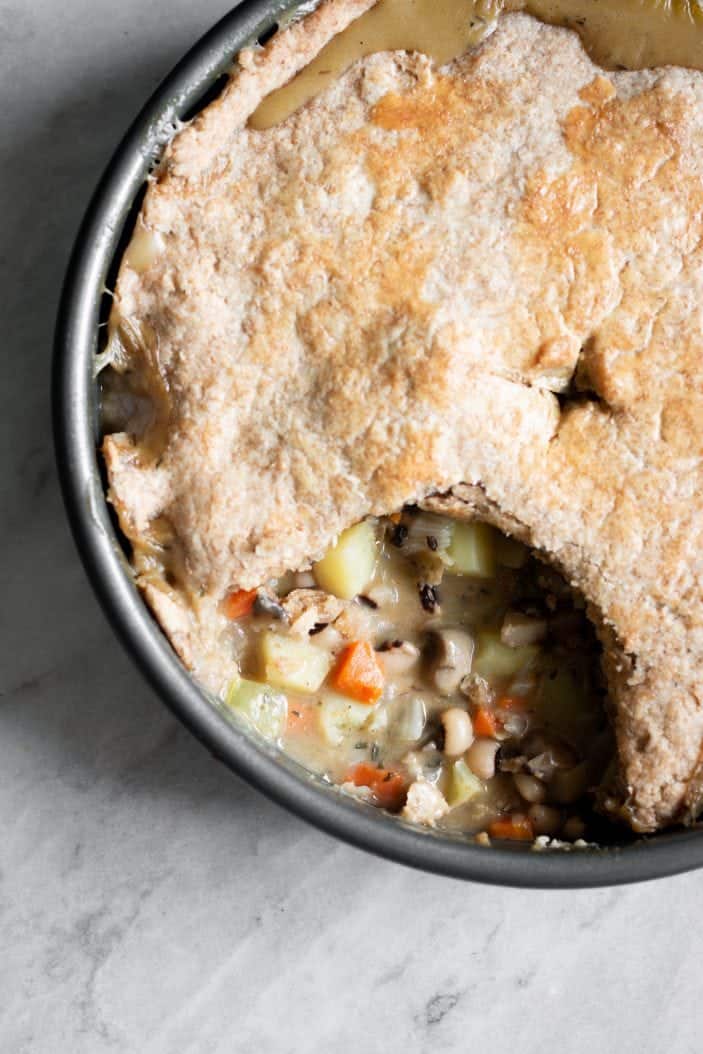 Cozy Vegetarian Pot Pie with Black Eyed Peas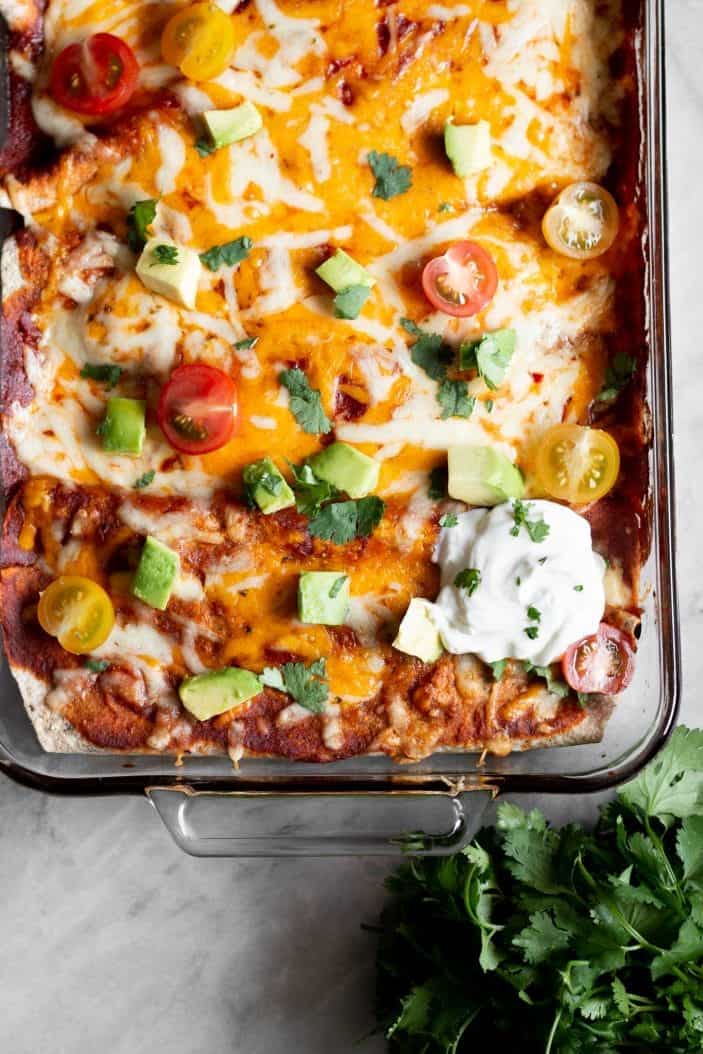 Pinto Bean Veggie Enchiladas (get my Cooking with Legumes eBook for more legume recipes like this one!)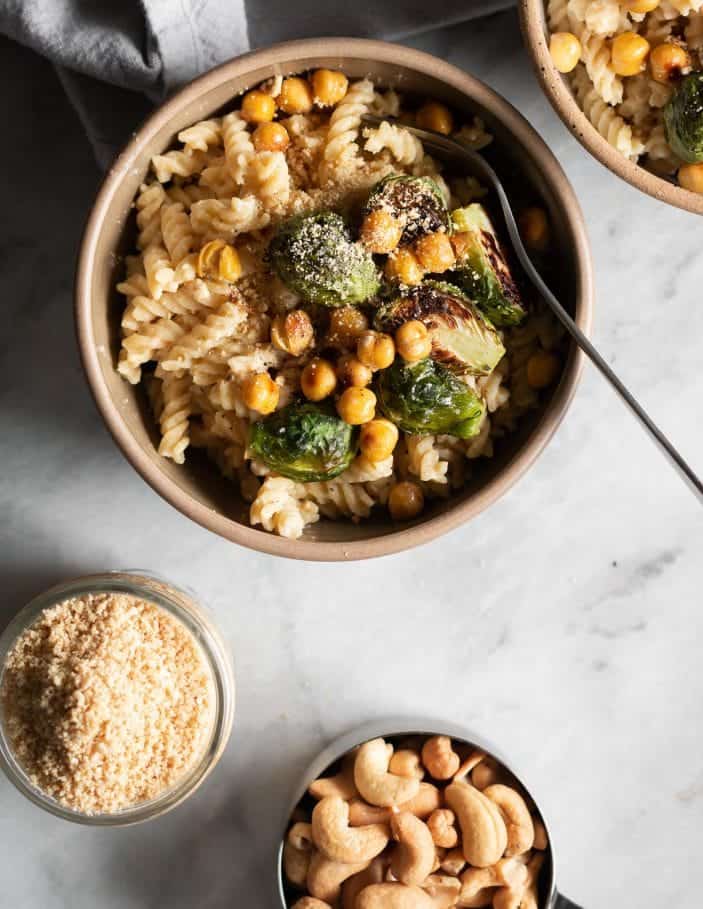 Creamy Hummus Pasta with Roasted Brussel's Sprouts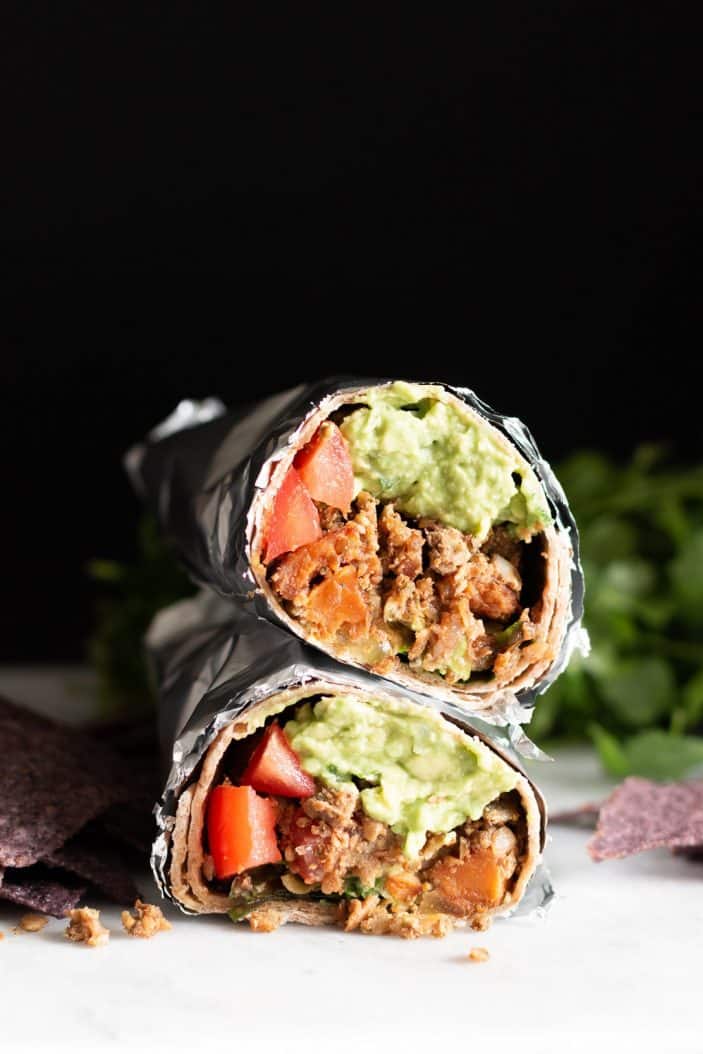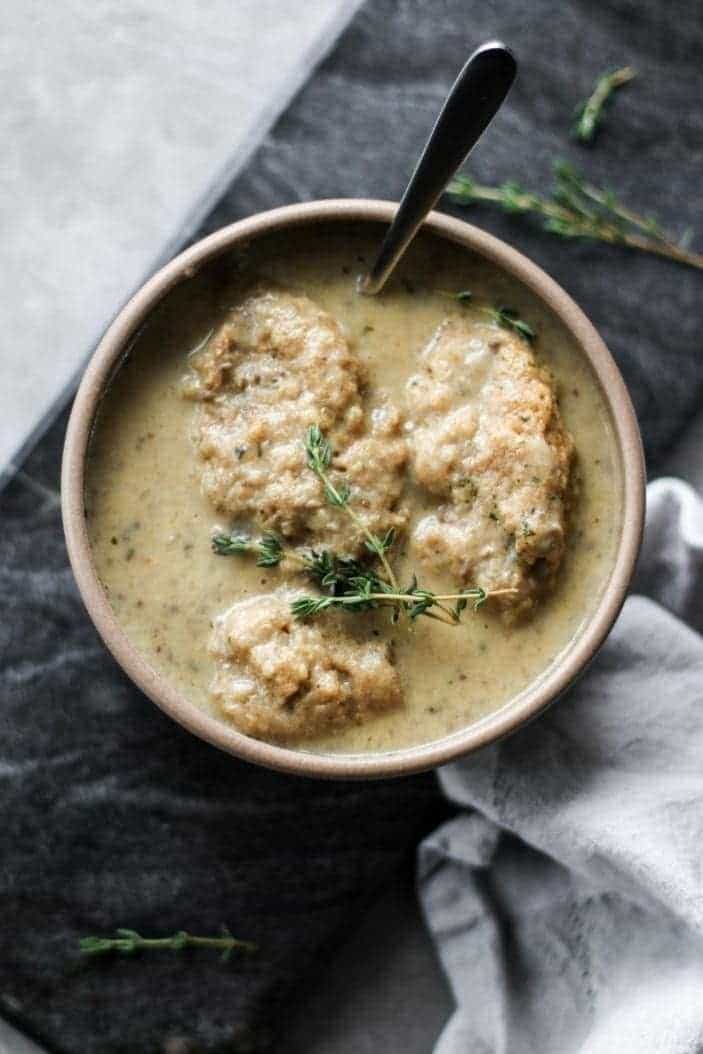 Creamy Mushroom and Dumpling Soup
And if like me, you survive winter on 3+ cozy drinks per day, you can find all of my recipes here. You'll find a good mix of lattes, matcha, hot chocolate and tea. Because staying warm inside with a warm drink in hand is my favorite winter activity.