Classic Lemon Garlic Hummus
Going back to the basics with my go-to classic lemon garlic hummus.
I'm sure I'm not the only one, but hummus is something I often make without measuring. I just throw a can of chickpeas in the food processor, along with lemon juice, oil, salt and a generous amount of tahini. Well, after years of imprecise hummus-making, I finally decided to write down my own recipe. Everyone has different preferences when it comes to hummus (I tried some versions that I didn't care for in the past), but this is my favorite. Lots of flavor, lower in salt and more tahini.
The internet may be filled with homemade hummus recipes, but I wanted to share my version, partly because I can then refer to this recipe whenever I use hummus in another recipe. One of my friends recently asked if I had a recipe for basic hummus on the blog and I realized that maybe I needed one.
The truth is, I never buy hummus, I always make it at home. I know I'm probably the minority, but to me, hummus is something that's so easy to make, I can't get myself to pay extra to buy it pre-made. Plus, homemade tastes so much better!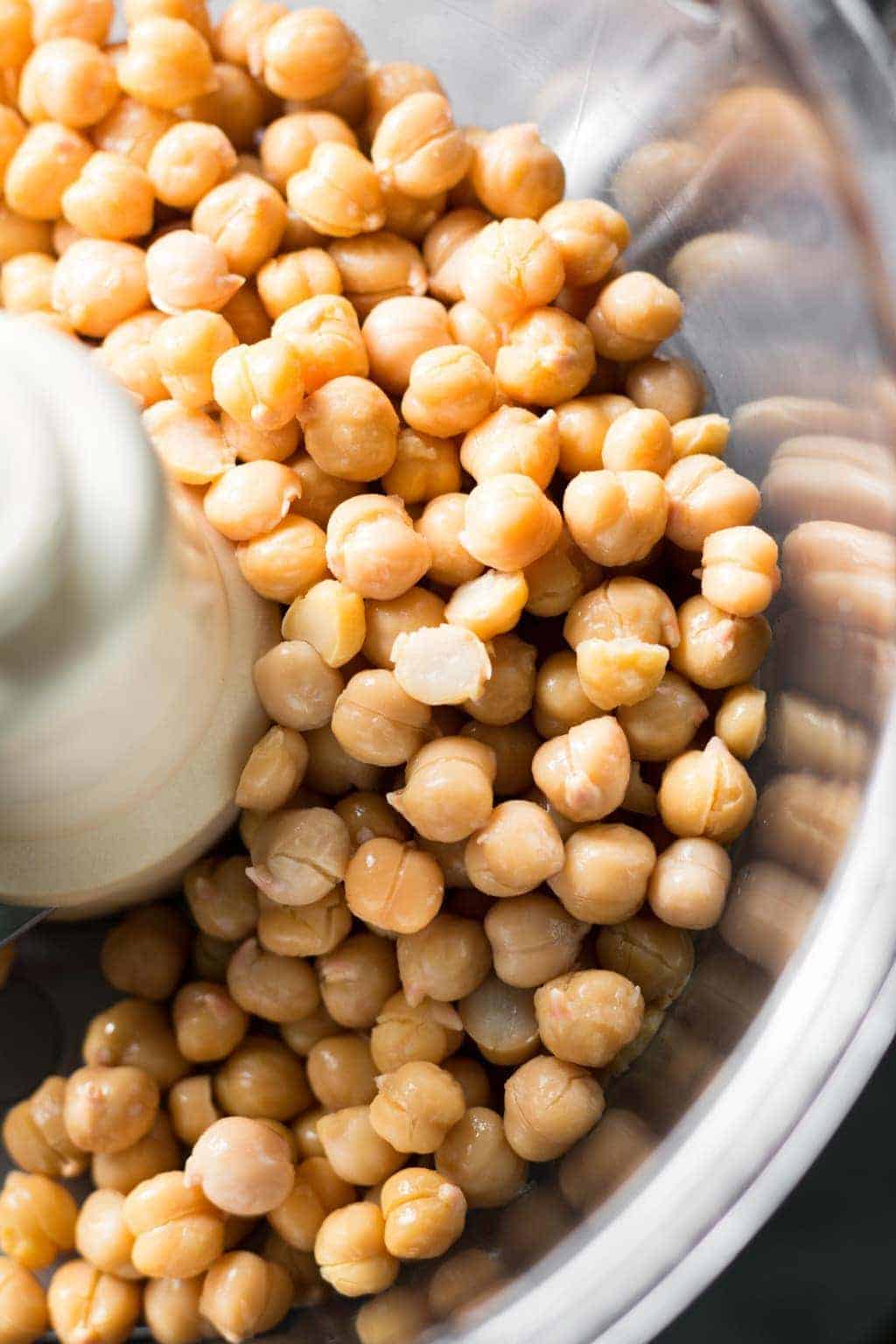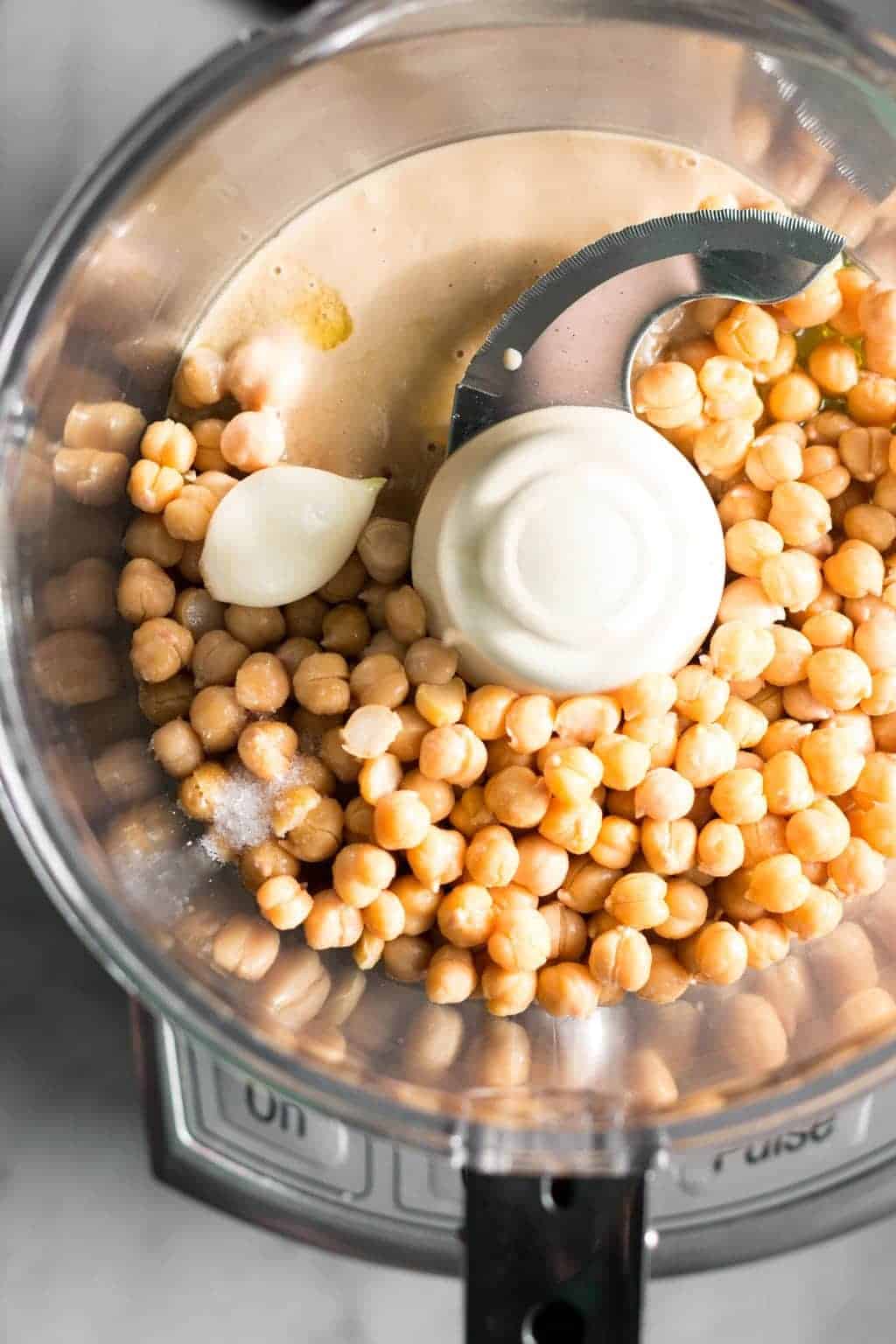 So how do you make the creamiest hummus?
Remove as much of the transparent chickpea skin as you can. This is time consuming and I honestly don't usually do this, but if you're looking to impress others with your creamy homemade hummus, this is the way. To me, it's only worth it if you're serving it to a crowd.
Use the perfect amount of liquids – Water, lemon juice and oil.
If you have 10 minutes and a food processor, there's no reason why you can't make homemade hummus. It's cheap, easy and nutritious.
My favorite ways to eat it:
As a dip, with vegetables or crackers
In a sandwich or wrap, with vegetables and avocado
In pasta (Seriously. Stir it in your regular pasta sauce to make it creamy.)
In a salad or bowl
What's your favorite way to use hummus?
Finally, if you're looking for variations on the classic hummus, make sure to check out my golden turmeric hummus, roasted beet hummus and sweet pea hummus!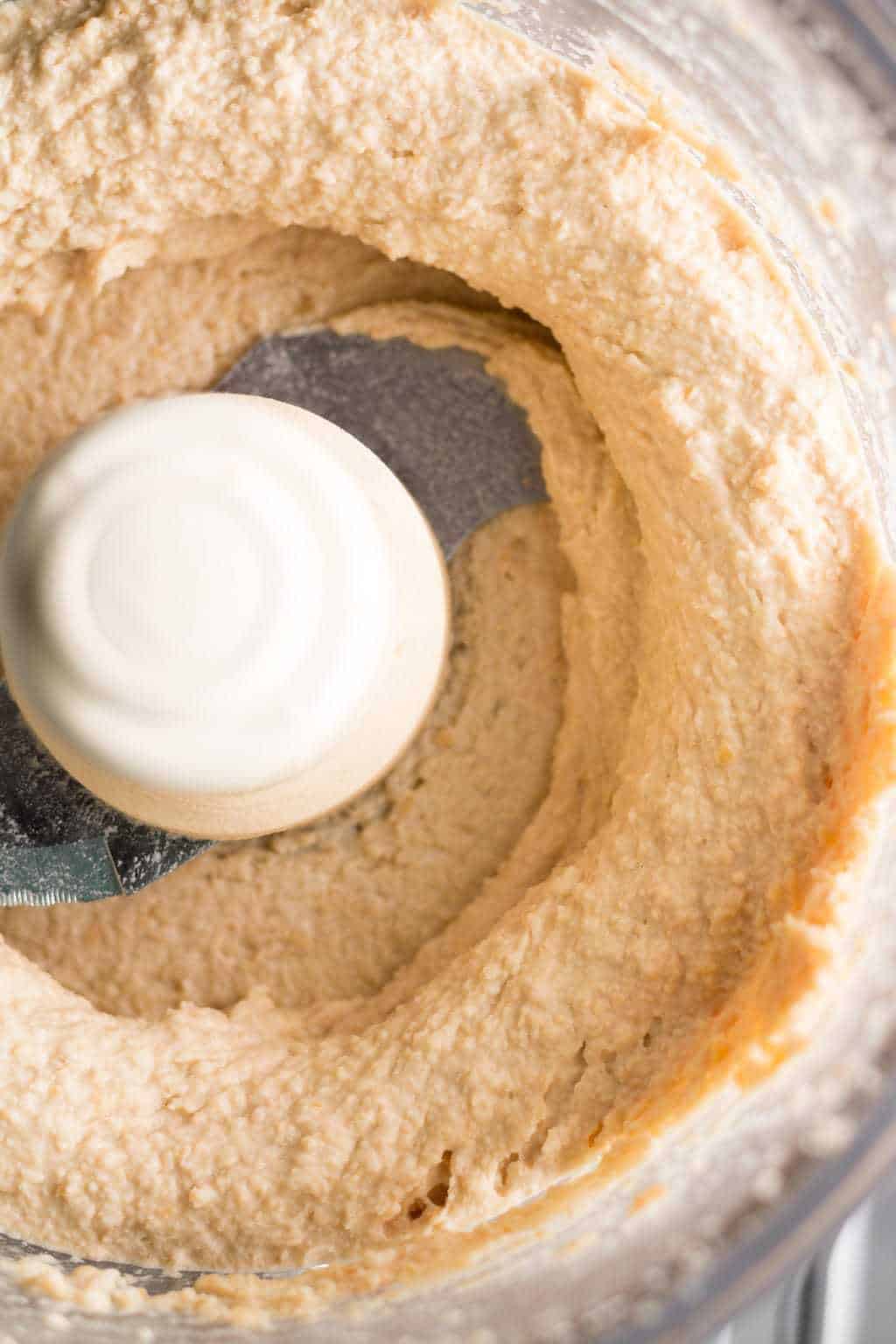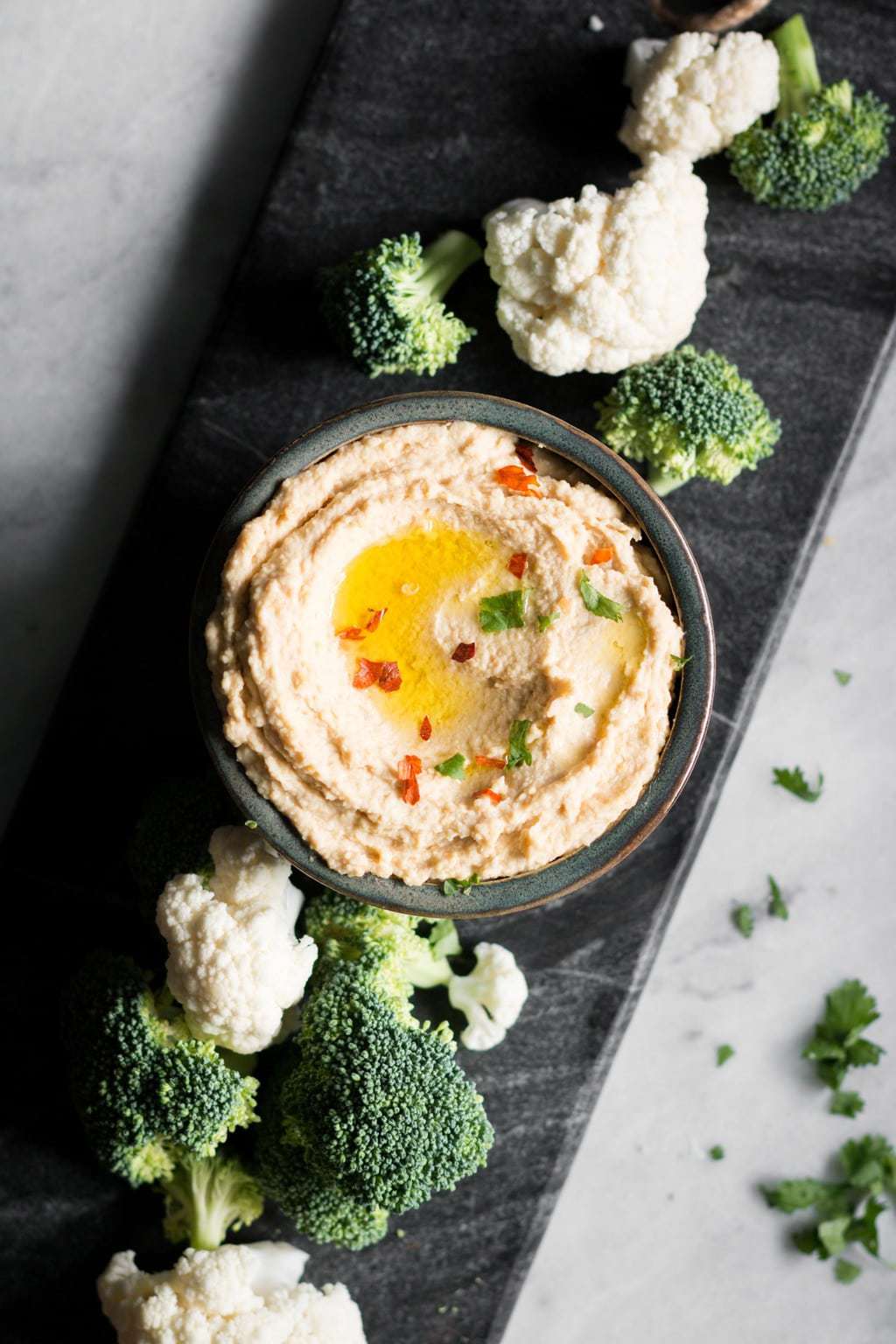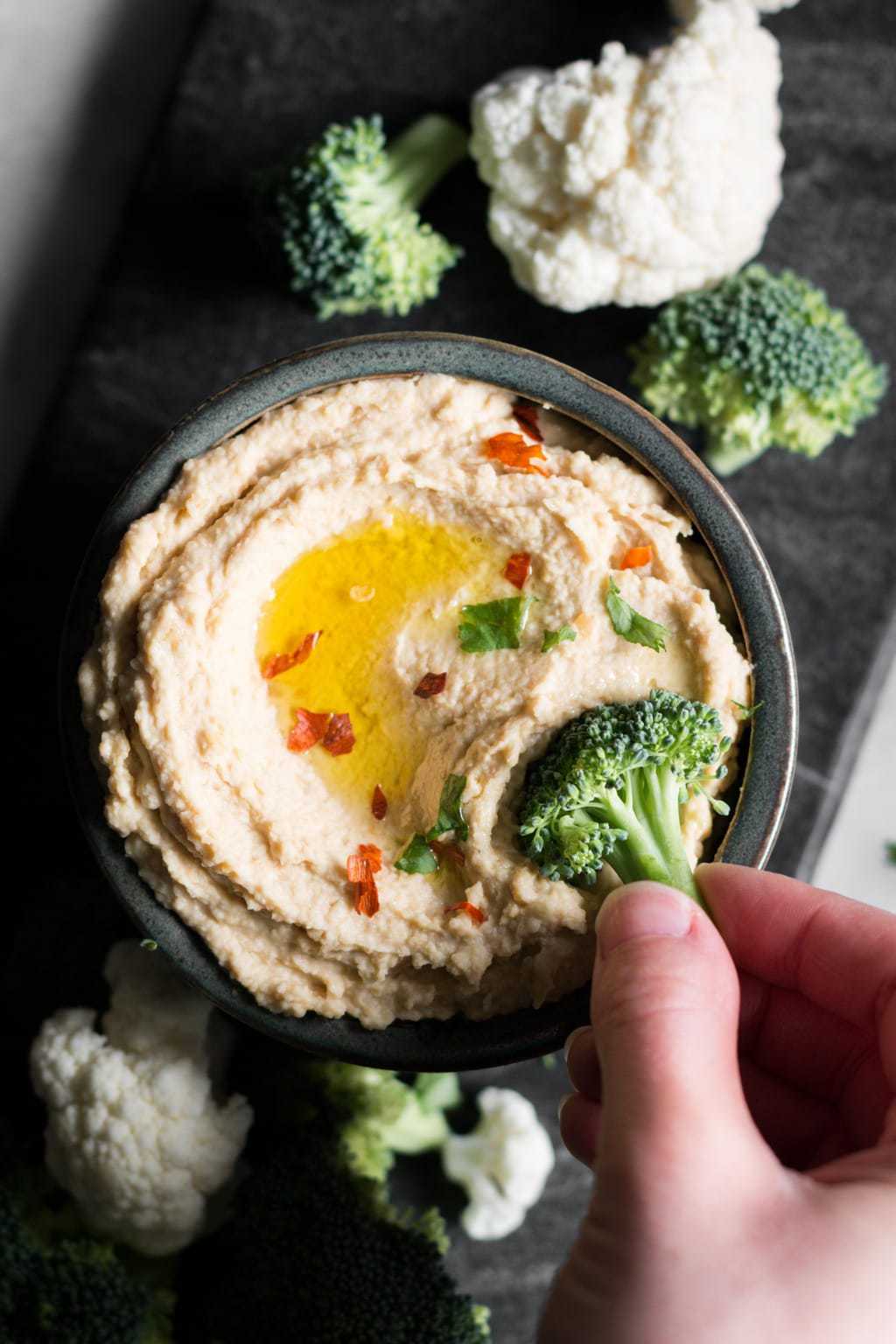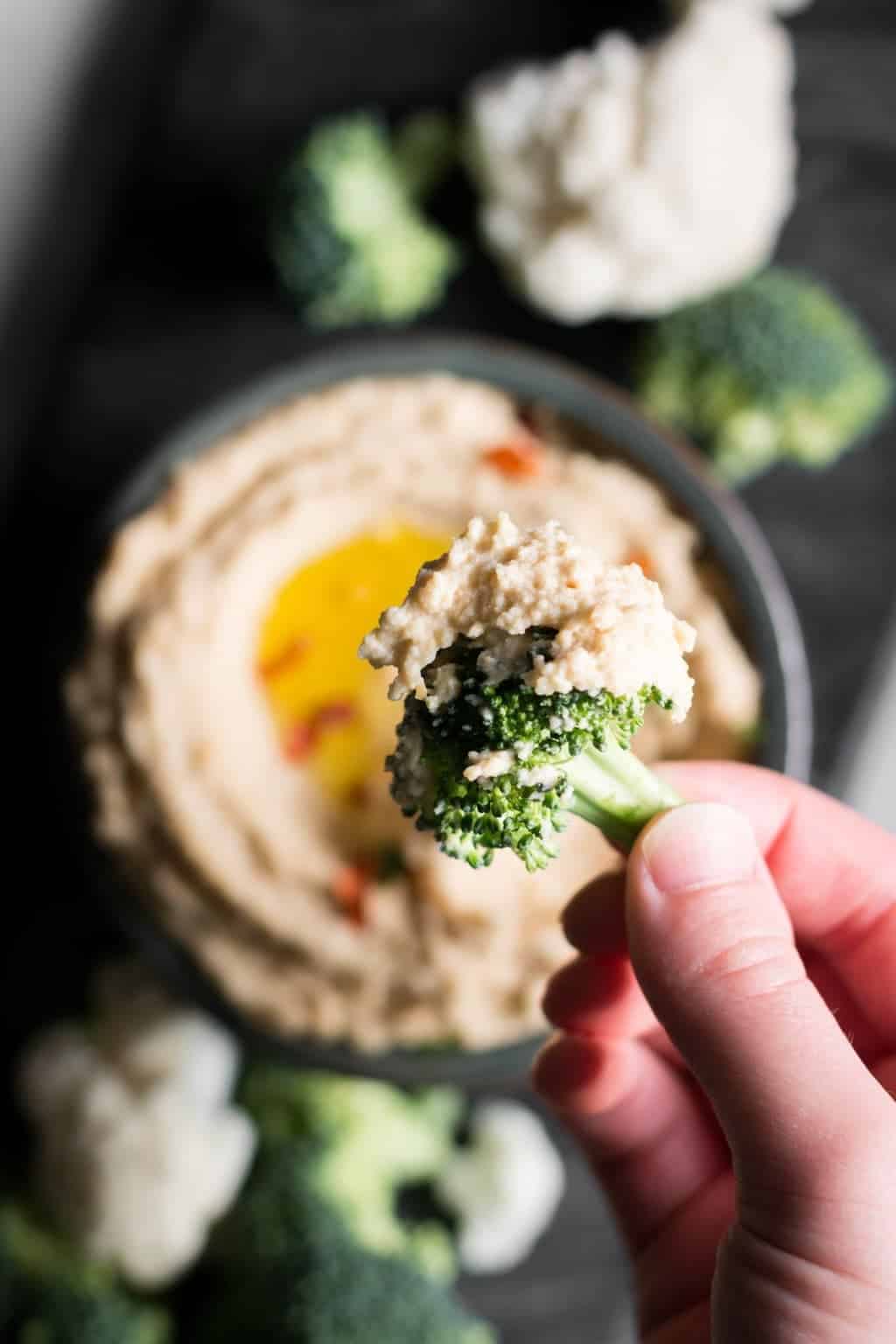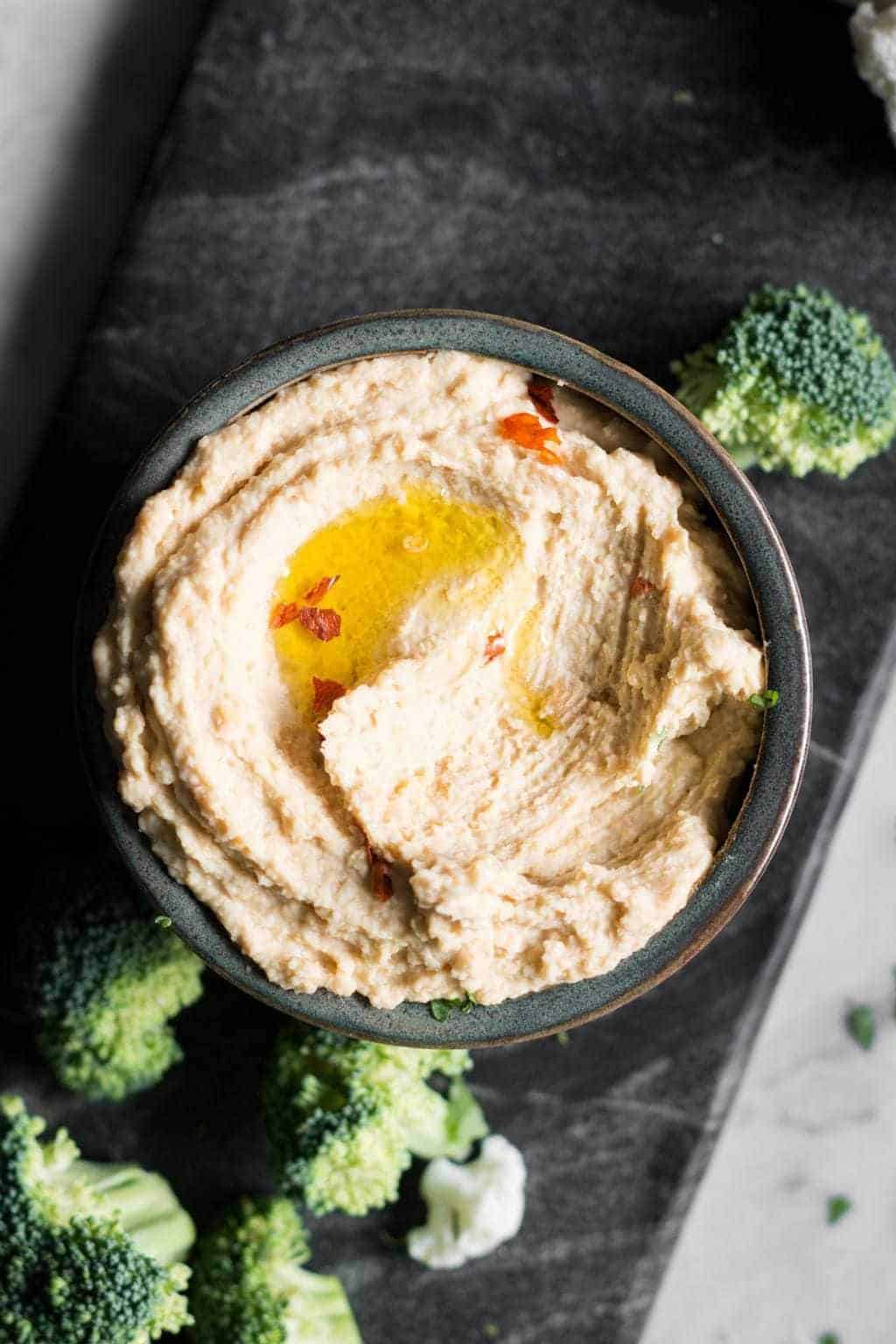 Classic Lemon Garlic Hummus
A simple classic hummus. All you need is 10 minutes and 6 basic ingredients to make the creamiest hummus at home for a fraction of the price. Use it as a dip or add it to sandwiches and salads for a boost of protein and fiber!
Ingredients
1

can (540ml)

chickpeas,

drained and rinsed (or 1 3/4 cups chickpeas)

2

medium

garlic cloves

3

tablespoons

lemon juice

(from 1 lemon)

2

tablespoons

tahini

2

tablespoons

olive oil

1/2

teaspoon

fine grain sea salt,

or more to taste

Water as needed

(I use 2-3 tablespsoons)
Instructions
Add garlic to the food processor and pulse a few times to mince.

Add the remaining ingredients, except for the water. Process until smooth, about 1-2 minutes, adding water as needed.

Store in the fridge in an airtight container for up to 3-4 days. The garlic taste settles when refrigerated.
Notes
If serving it to a crowd, garnish with a drizzle of olive oil, chickpeas, red pepper flakes or chopped parsley if desired. You could also top it with smoked paprika and sesame seeds.
For a lighter garlic taste, start with only one garlic clove and add more as needed.
If you try this recipe, make sure to tag your photo #unsweetenedcaroline on Instagram, Facebook and Twitter! Don't forget to also tag me @unsweetened.caroline on Instagram so I can see your creations!