10 Cozy Blender Drinks to Get You Through Winter
10 cozy blender drinks to get you through winter. You'll find a good variety of lattes, matcha, tea and hot chocolates. You'll also find my Cozy Vegan Drinks eBook packed with 22 recipes. There's something for everyone!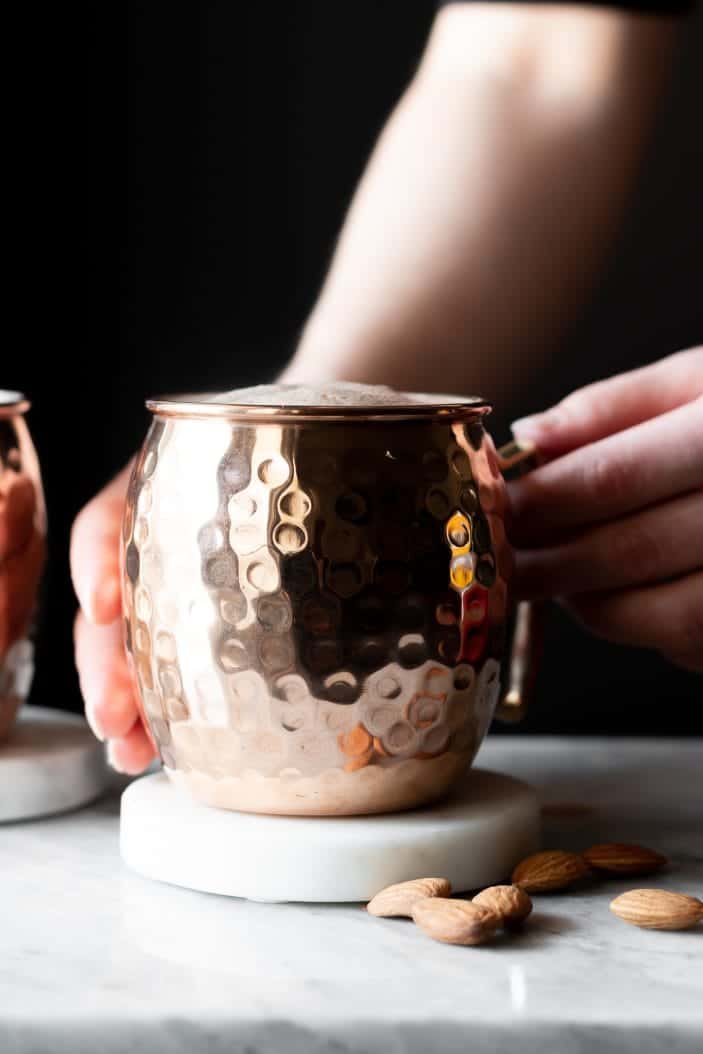 I've made many cozy blender drinks over the years. So many, that I thought they deserved a whole blog post together. Here, you'll find many of my current cozy blender drinks, plus my Cozy Vegan Drinks eBook!
A Note on Making Blender Drinks
Note that I make these drinks using a Vitamix. If your blender is on the weaker side, I do offer suggestions along with the recipes. Basically, you'll want to either soak the ingredients ahead of time of substitute harder-to-blend ingredients with softer ones. For example, you can substitute dates with maple syrup or nuts with nut butters! I also have 2 bonus recipes at the end, which don't require a blender.
And with that, I hope you'll enjoy this compilation of cozy drinks.
When I think of a cozy Christmas drink, I immediately think of this peppermint mocha. It's rich, chocolatey and fresh thanks to the hint of mint.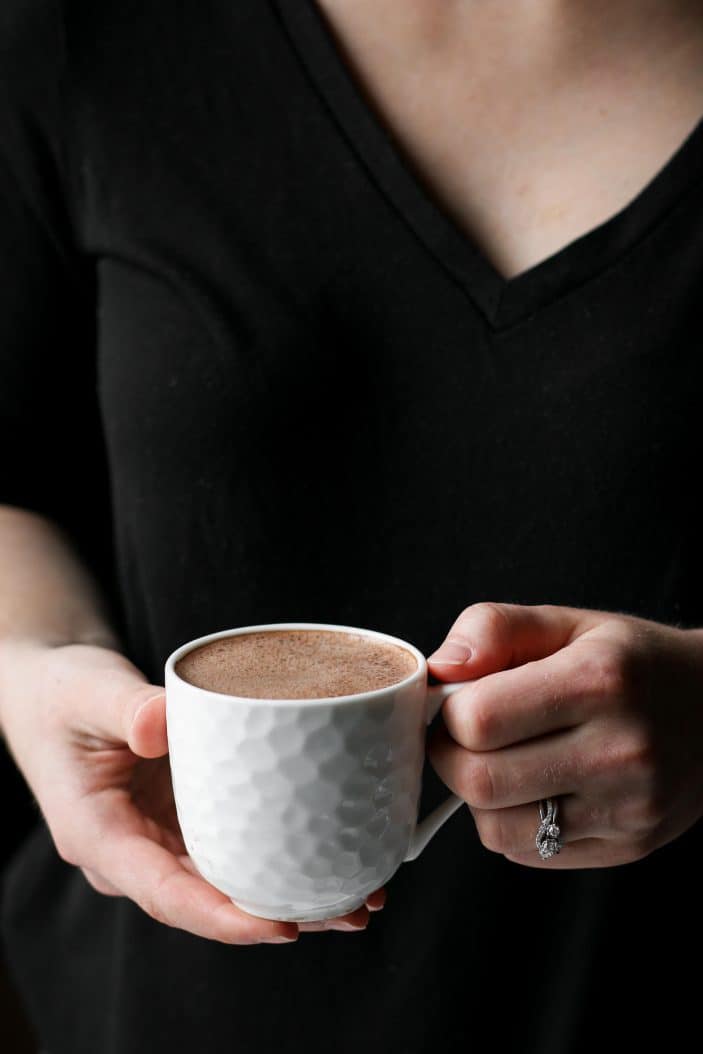 If you love Harry Potter as much as I do, you'll love this latte. No, it's probably nothing like an actual butterbeer, but it's my healthier version of it. It's lightly sweetened with dates and made creamy thanks to cashews!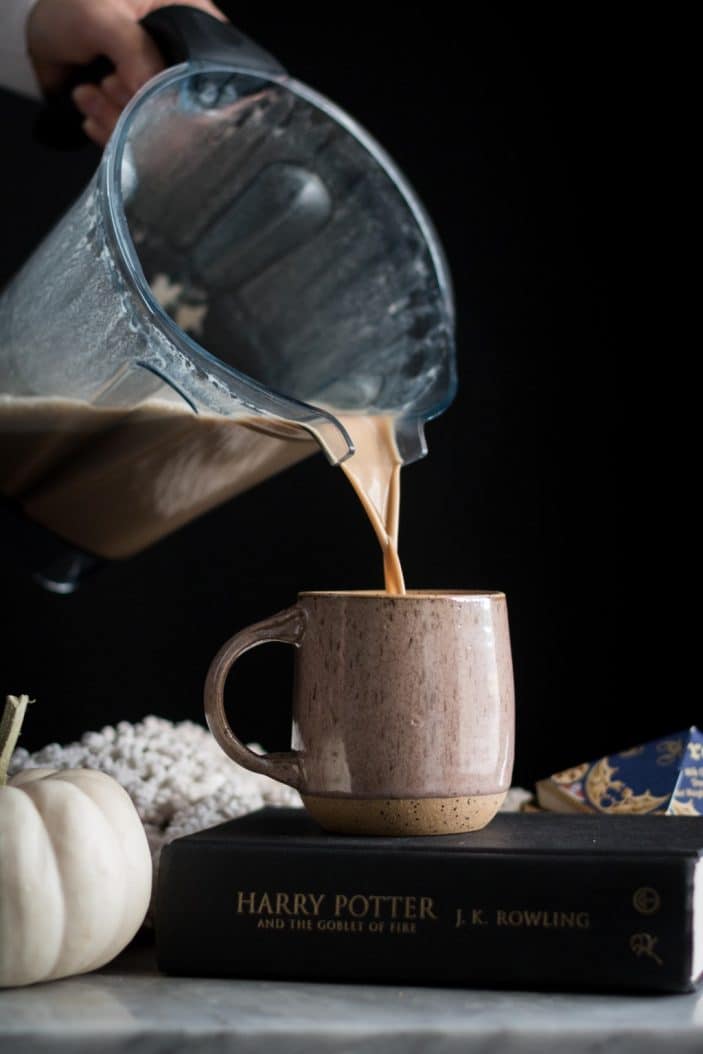 This is one of the most popular recipes on this blog. It's creamy, rich and perfectly flavored with chocolate and peanut butter. The best part? It's made with wholesome ingredients, such as peanut butter, cashews, dates and cocoa powder.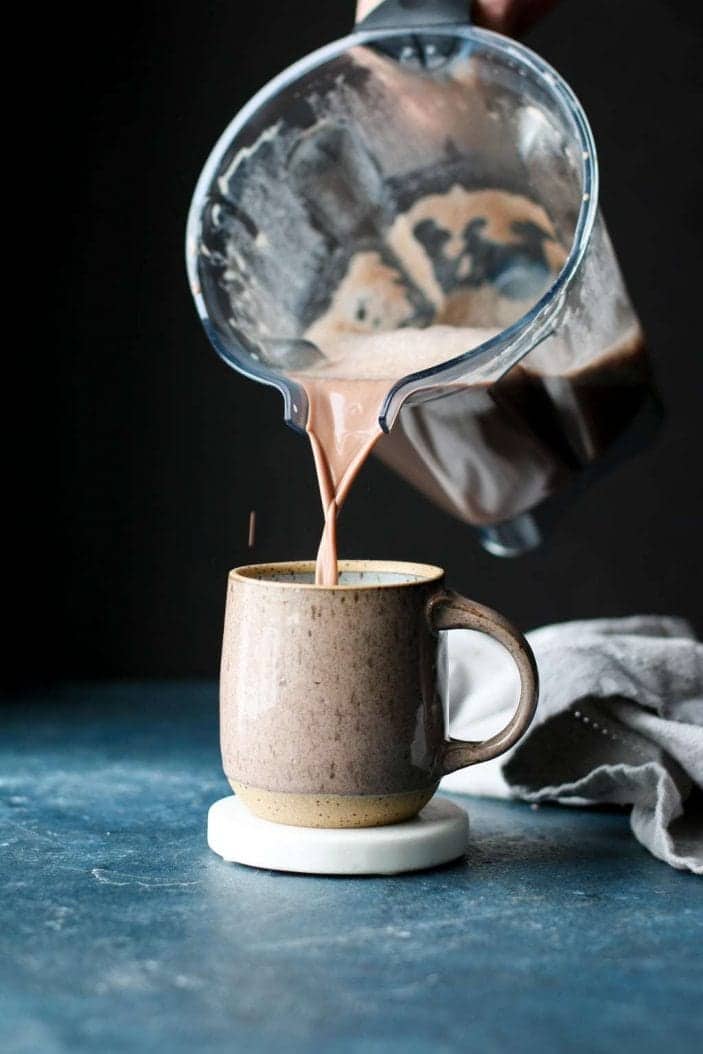 This fresh take on a matcha latte is great for a cozy afternoon pick me up. If you're not a matcha lover, this may change your mind. It doesn't have a strong matcha taste, but instead, you get a fresh mint flavor paired with light hints of green tea.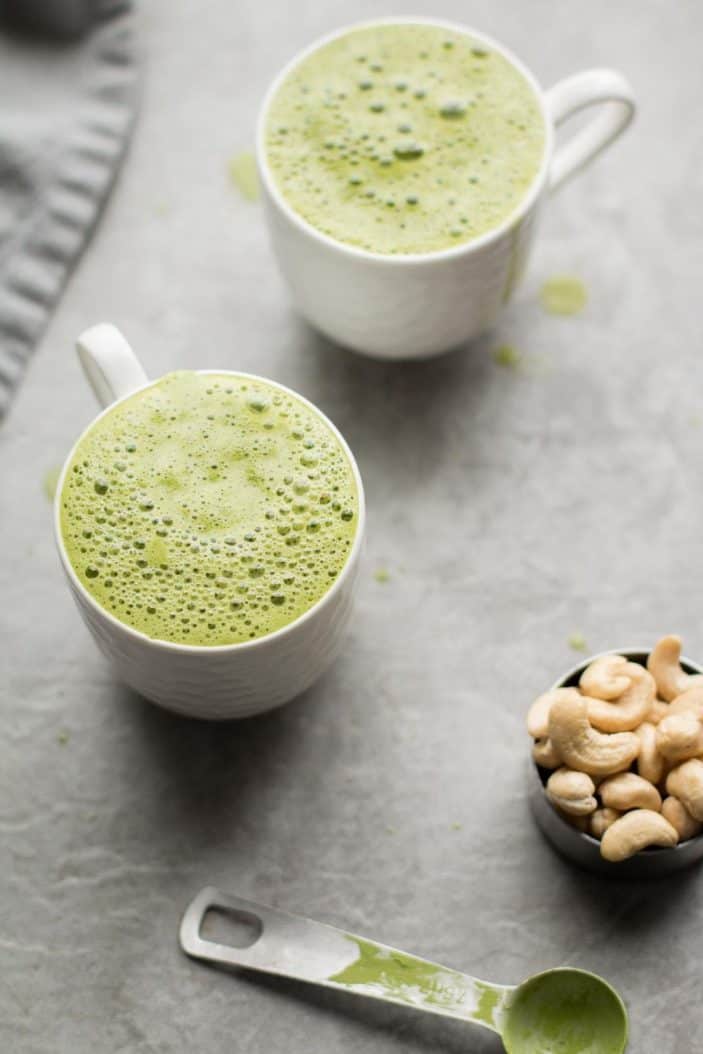 A fall favorite, this pumpkin spice latte is made with a blend of cashews, dates, pumpkin puree, coffee and a few fall spices. It's comforting and full of fall flavors.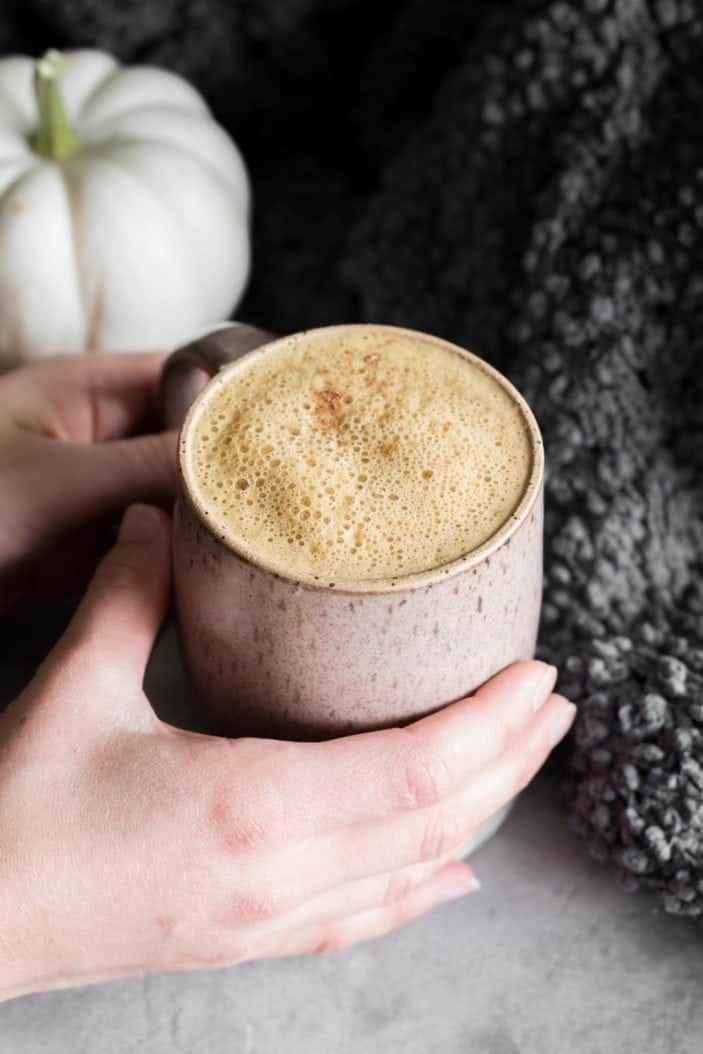 If you're looking for a simple hot cococa without the added sugar, this one is for you. It has light hints of almonds and is made creamy thanks to almond butter. It's again sweetened with dates, but if you have a weaker blender, this one can easily be made with maple syrup.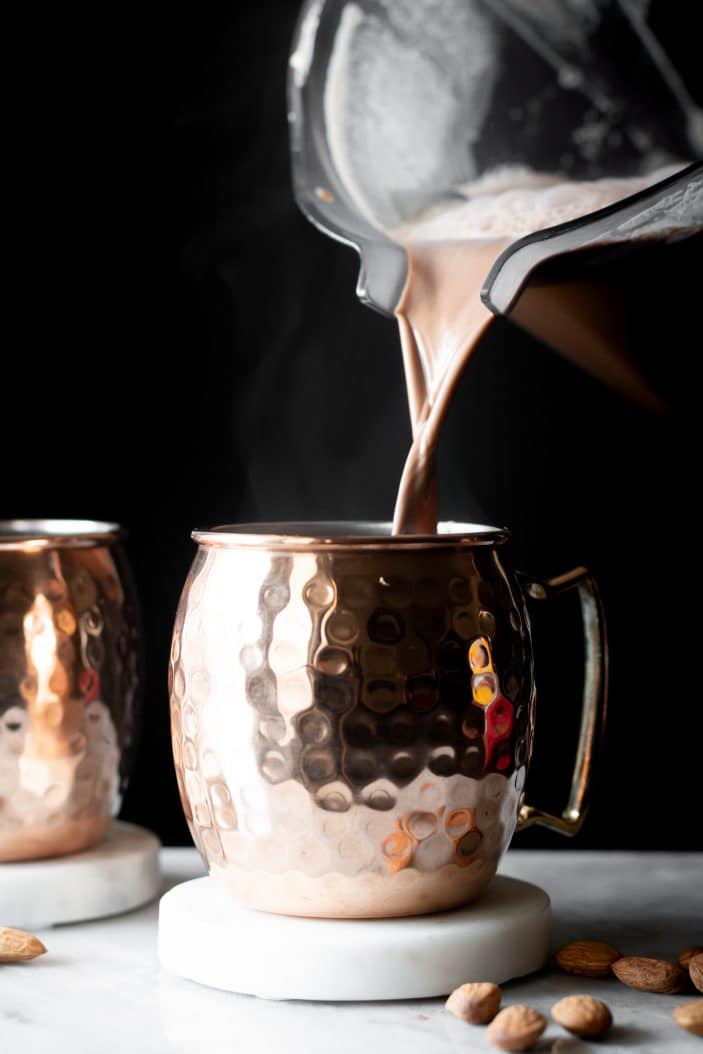 This mocha latte is a basic take on my peppermint mocha. It's perfect for those who don't have peppermint extract or if you want something simple and chocolate-flavored.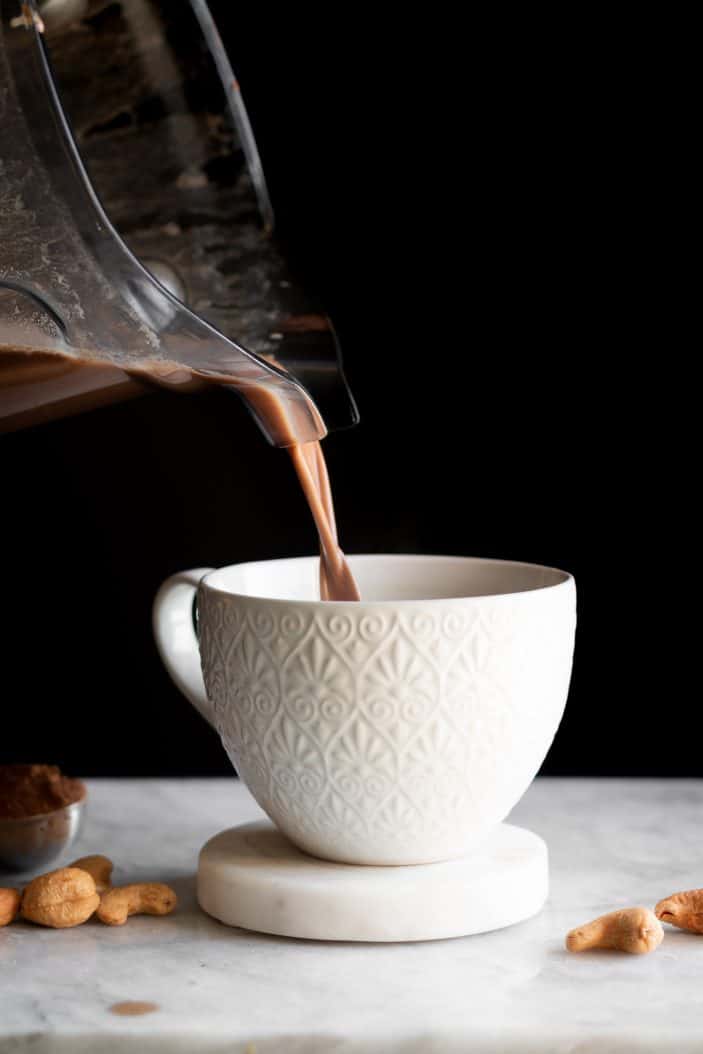 This is one of those drinks that tastes healthy. Unlike my other cozy drinks, this one isn't rich and sweet. That doesn't mean it's no good! I love this drink when I'm feeling under the weather. The hemp hearts make it creamy and offers healthy fats, while ginger feels soothing and refreshing.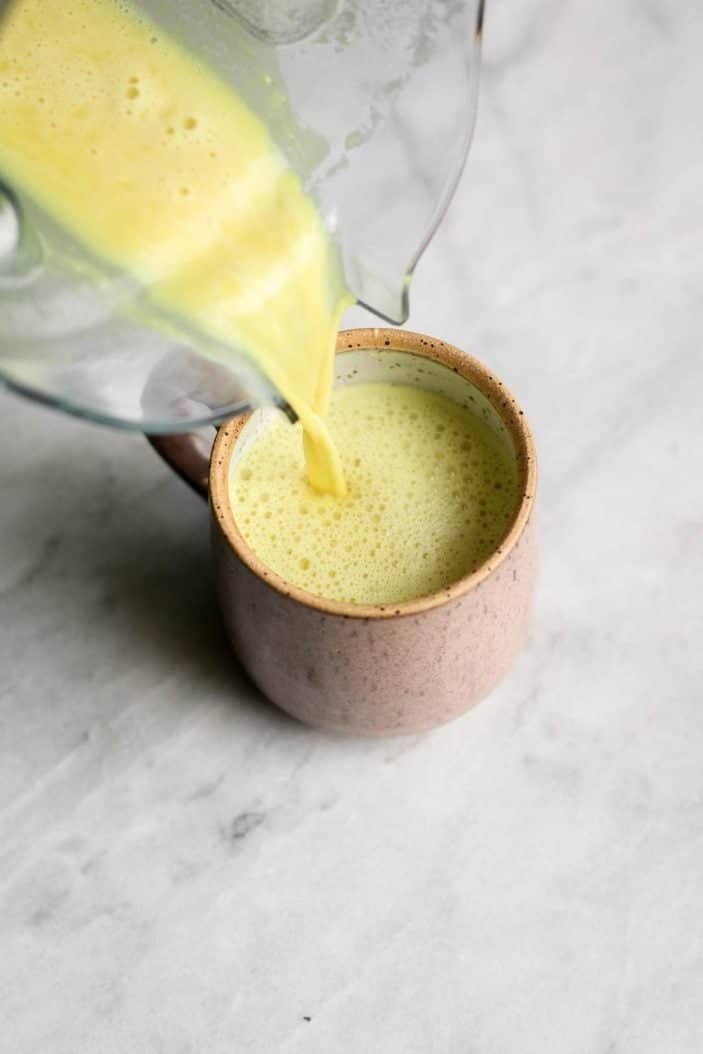 This was the first cozy blender drink I ever shared and it's still one of my favorites. It's simple and full of fall spices.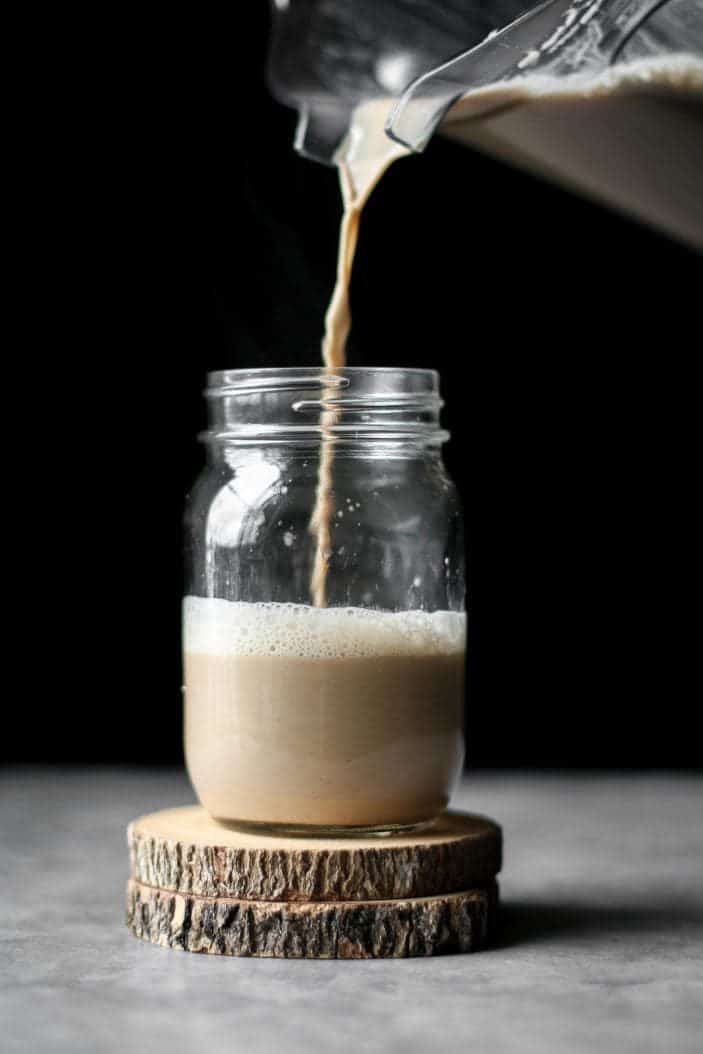 Out of all these cozy drinks, this is the one I drink the most often. The matcha gives a little energy boost and is blended with coconut milk and dates. It's lightly sweet, making it good for people who are new to the strong matcha flavor.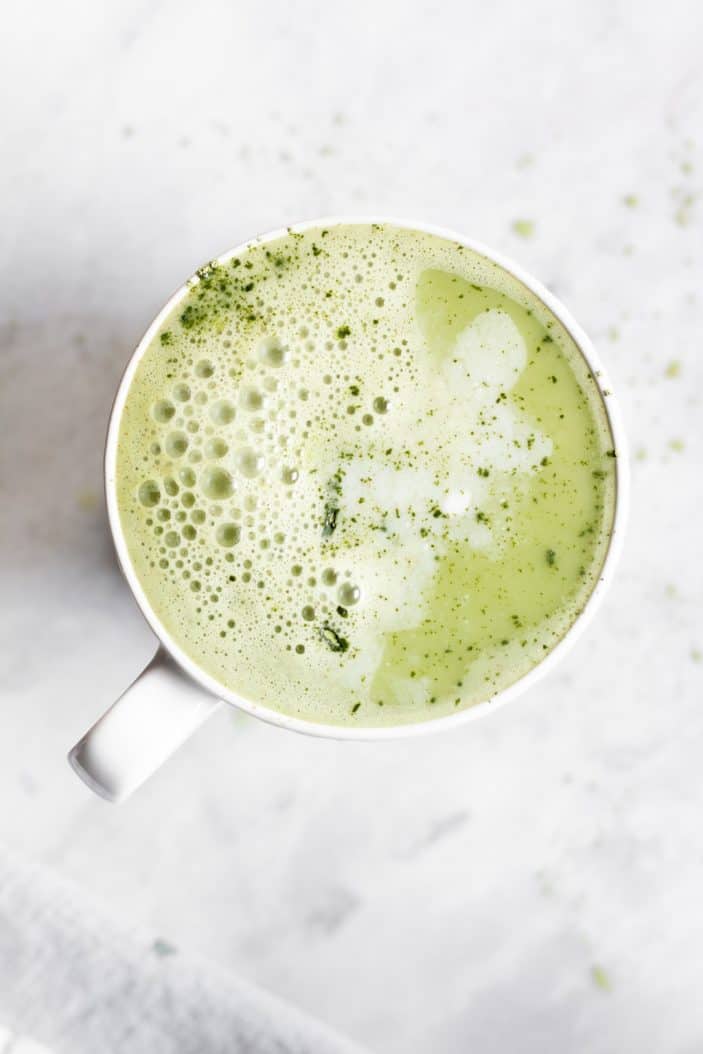 Don't Have a Blender? Try these drinks instead!
Are you more of a tea drinker? This one is for you. A strong cup of Earl Grey tea, mixed with frothy almond milk and vanilla. I love this drink for an afternoon pick-me-up.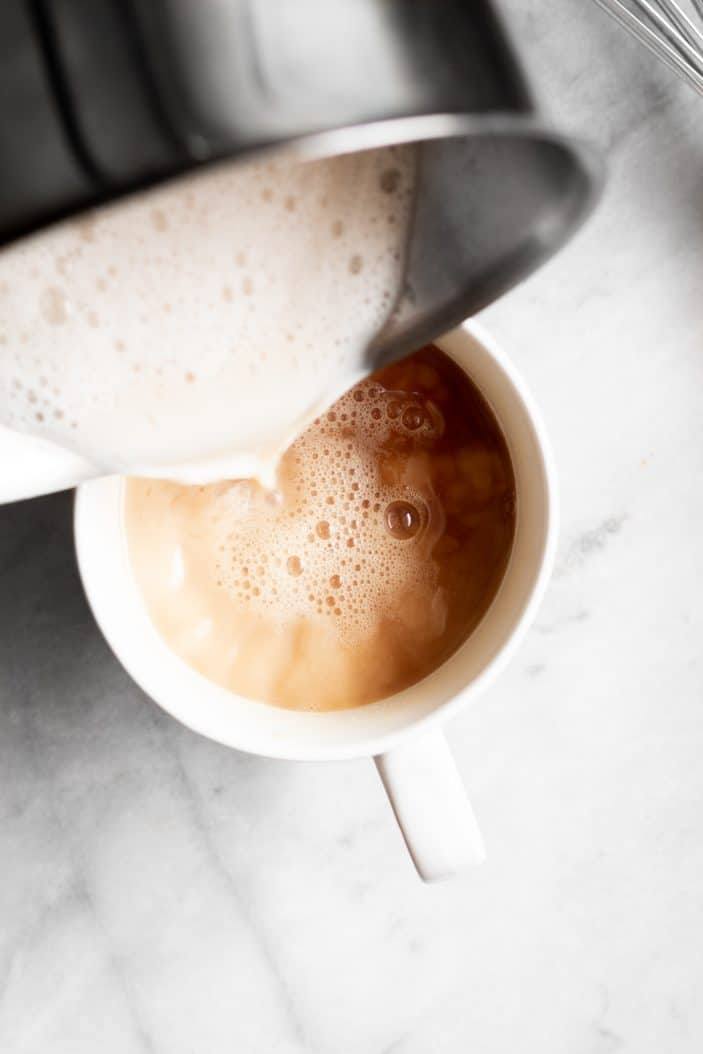 This is my favorite beverage to drink when I have a cold. All you need is lemon, ginger and water. You can add sweetener to make it sweeter, but either way, it's warm and soothing and I love it.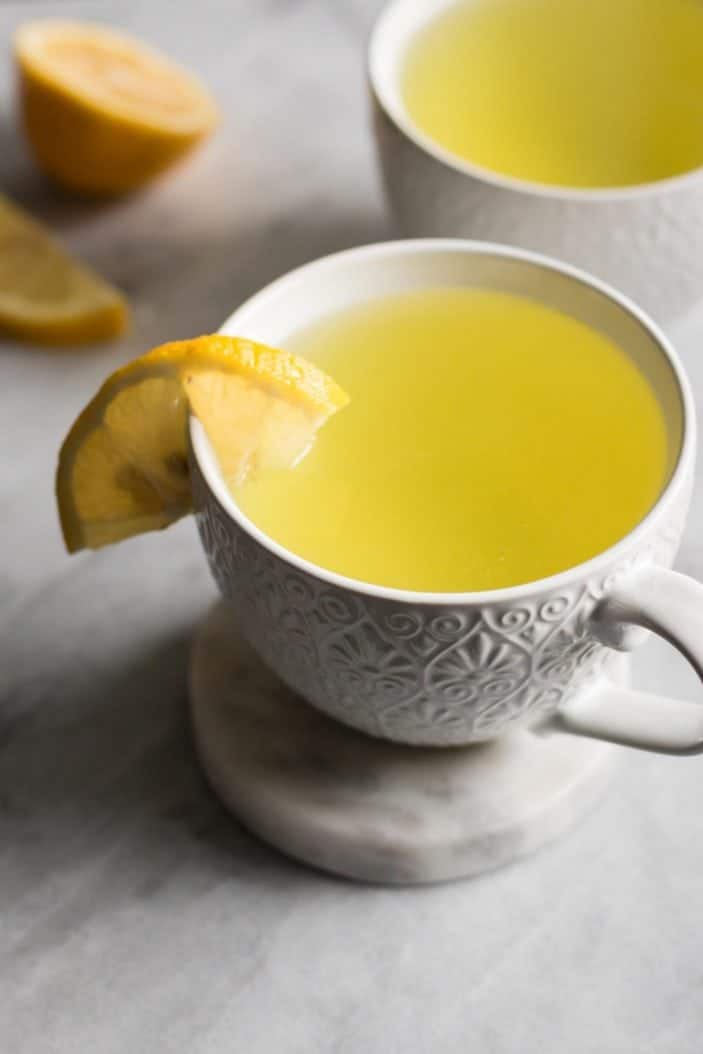 And there you have it! 10 blender drinks (plus 2 bonus drinks) to keep you cozy and warm all winter long.
Looking for more? You can now get all of my 22 warm beverages in the Cozy Vegan Drinks eBook. It includes all of my cozy drinks from the blog, plus 5 bonus recipes!
If you make one of these cozy blender drinks, be sure to leave a comment and/or give the recipes a rating! I love to hear from you guys. And of course, if you try this recipe, don't forget to tag me on Instagram!